Decision on the Return to Campus, 10:59 a.m.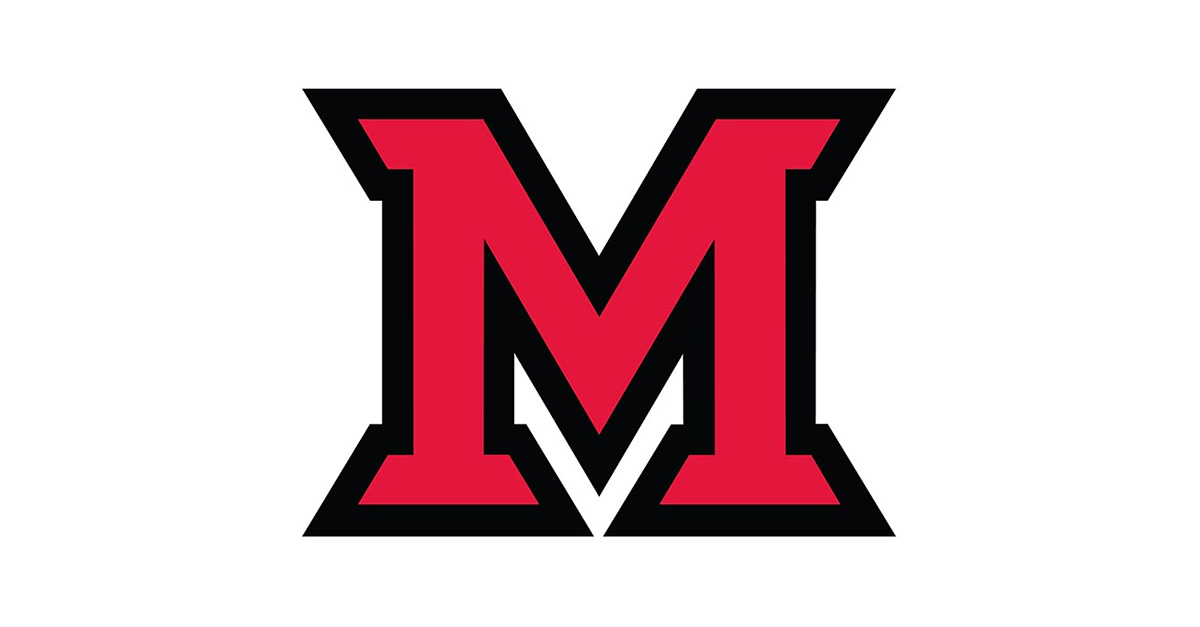 Sep 09, 2020
Dear Students, Faculty, Staff, and Oxford Community,
Thank you for your patience and input over the past several weeks. Today we write to let you know we are moving forward with our plan to resume in-person and hybrid classes on our campuses beginning September 21, with our phased residence hall move-in beginning on September 14. This decision was made after lengthy consideration of the health and safety of our students, faculty, and staff and is an expression of confidence in our campus community and is grounded in our belief that we can still offer a rich campus experience with the proper protocols and measures in place. The on-campus student population will be significantly lower than previous years, as many students chose to pursue the fall semester remotely; therefore, the density of students living on-campus will be reduced by approximately 40%. The remote option is still available to students and families to provide the most flexibility in their decision making.
Last week, we began a rigorous testing protocol for Oxford campus students. In addition to diagnostic testing of students who are experiencing symptoms of COVID-19, we also began wide-net and surveillance testing. This included testing a random sampling of the students who had moved to the Oxford area as well as those who may have had contact with someone who tested positive for COVID-19. Additionally, we have partnered closely with the Butler County General Health District to track positive test results for every Miami University student tested – not just those who had a test at Student Health Services. This has provided us with a more accurate picture of the scope of the virus's impact on our campus and gives us the ability to quickly quarantine and isolate those who tested positive or those in close contact with individuals who tested positive. We will expand our aggressive testing strategy even further, requiring those students moving into the residence halls to be tested on their move-in day.
In addition to a lower on-campus student density and rigorous testing protocols, our ability for a successful semester for the remaining 10 weeks will depend on all of us, as a community, to strictly adhere to all safety and health measures put in place by the CDC, Ohio Department of Health, and our City of Oxford – limiting gatherings to 10 or fewer individuals, wearing face coverings, and maintaining social distancing. For those that have been following these measures, we are grateful; however, our full compliance and diligence as a community will be required. These three practices are the most effective ways we can slow the spread of this virus in our community. They are how we care for fellow Miamians and live Love and Honor. It is very important that we continue this diligence the entire semester, knowing that the health of all of us depends on the health of each of us.
For the past six months, we have taken aggressive steps to implement a plan designed to safeguard the health and well-being of the campus community. Safety has been at the center of all our decisions. Please take time to examine our Healthy Together Plan and review the measures that were developed by our Safe Return to Campus Committee with broad input from campus and partners, which we are undertaking to reduce the spread of COVID-19 on campus and in our community. Even with these efforts, COVID-19 will be with us – no one can guarantee freedom from exposure or eliminate the risk of infection completely. The past weeks have shown us all how quickly the virus can spread. Like many university towns, we have experienced significant levels of infection.
While many are looking forward to being back on campus in-person, everyone must understand that campus life cannot be the same as it was last year if we're going to control the spread of COVID-19. We will all have new responsibilities, and students will need to make a conscious commitment to live differently this term. Residential students will be receiving a second, detailed letter today outlining what they should expect this fall, and I ask that they read and consider it carefully.
I wish to convey to our community members that the majority of our students are here in Oxford, living in off-campus arrangements, regardless of whether instruction is all remote or not. By welcoming our students into classrooms and offering different campus experiences – with robust testing, rules about gatherings and facial coverings, and enforcement – we will be positioned to monitor the environment and apply containment strategies or change direction. Given that the majority of our students are currently living in Oxford, we believe it will be better for everyone if our students feel connected to campus and community rather than apart from it.
I wish to thank all of those in the Miami family who have provided feedback over the past few weeks. We read every email and letter that came in and shared suggestions with our leaders and Safe Return to Campus Committee. We know our decision to return to campus and resume face-to-face and hybrid instruction is not comfortable for everyone. Therefore, to provide our residential students and families with the most flexibility, we have outlined several options for our Oxford campus undergraduate students.
You only need to select one of these attendance options if it is a change from what you selected in August.
Option 1: Return to campus as planned.
Returning to campus will not be the same because we are living with COVID-19. We remain committed to creating a Miami experience focused on an education in character and intellect, but the ways we live, study, work, socialize, exercise, and experience recreational activities will be different. We will have new options for campus activities, but many of the ones we knew will not be possible due to physical distancing and other health mandates. Furthermore, we will have mandatory COVID-19 testing for all students moving into the residence halls upon arrival. A detailed message about this arrival testing protocol will be sent to all residential students later this week.
Throughout the semester, there will also be surveillance and wide-net testing that all students must participate in order to live in the residence halls and/or attend in-person and hybrid classes. If there is an outbreak in the halls, we will pursue strategies similar to those other schools have employed to stop the spread, such as pausing in-person instruction for two weeks. Classes would continue online during that two-week period but none would be held face-to-face.
Furthermore, full compliance with public health measures is the only way to have a successful semester. Therefore, we will be enforcing strict disciplinary protocols, for those who choose not to follow University or city requirements and ordinances.
Finally, it is important to know that the delivery method for classes may be adjusted in the next few days. Some classes that were originally scheduled to be face-to-face may move to hybrid or remote delivery.
If you selected option 1 in August, you do not need to take any action; you can arrive on campus as planned.
Option 2: Change your option from on-campus to fully remote.
As students and families assess the situation and decide whether to return to the in-person and hybrid option, we offer you another opportunity to select the remote option for this semester. If you are uncomfortable returning to campus, you may opt to conduct all classwork remotely. The details and tuition framework can be found here.
You must let us know if you wish to pursue this option by September 18. If you selected option 2 in August, you do not need to take any action; we have recorded and retained your selection.
Option 3: Delay your return to the residence halls.
Coming back to campus at this time and resuming face-to-face and hybrid instruction may feel too soon for some students and families. Therefore, for students and families who wish to assess the situation for another two weeks, we will continue to prorate housing and dining fees. The new start date would be October 5, with move-in on October 3 and 4.
You must let us know if you wish to pursue this option by September 18. If families wish to implement the fully remote option after that time, they can do so up to October 2.
For this semester, whatever option students choose, we will offer expanded credit/no credit grading options. Please refer to the academic calendar for the details on the date by which you must select the credit/no credit grading option.
More detailed information can be assessed in our FAQs, which will be available this evening, and you may also submit questions online. In addition, we have opened a temporary phone bank to assist you in answering your questions. Please call 513-529-9000 between 8 a.m. and 5 p.m. ET, Monday through Friday.
We know some will disagree with this decision, which we deeply respect. We listened to and understand the concerns and share them. We care about the health and well-being of our campus community and our neighbors in Oxford and Butler County. There are no simple answers or straightforward paths to follow that are risk free. We have listened to and contemplated many perspectives. We are making what we believe is the best decision at this moment in time – to give this our very best effort by putting in place appropriate practices and measures.
We are grateful for our faculty and staff, for their adaptability and the support they provide our students. Provost Osborne has heard the faculty and listened to their concerns and suggestions, he will be working with the deans and department chairs to ensure all is ready for the semester. Senior Vice President Creamer will similarly be working with Human Resources to ensure all is ready for our staff as well.
We know we will face challenges this semester with COVID-19. We may have to pivot and change our direction. We are grateful for the support and assistance of the City of Oxford and the Butler County General Health District, our many partners throughout the government and the state, and our experts on campus. We will continue to work closely with all of them; they have been with us every step of the way. This is a community and collaborative effort.
I send my gratitude to our students and families for their patience, to our faculty and staff for their commitment, and to our alumni, friends, and community members for their support. I look forward to being Healthy Together on our beloved campuses in the weeks ahead.
Love and Honor,
Gregory Crawford