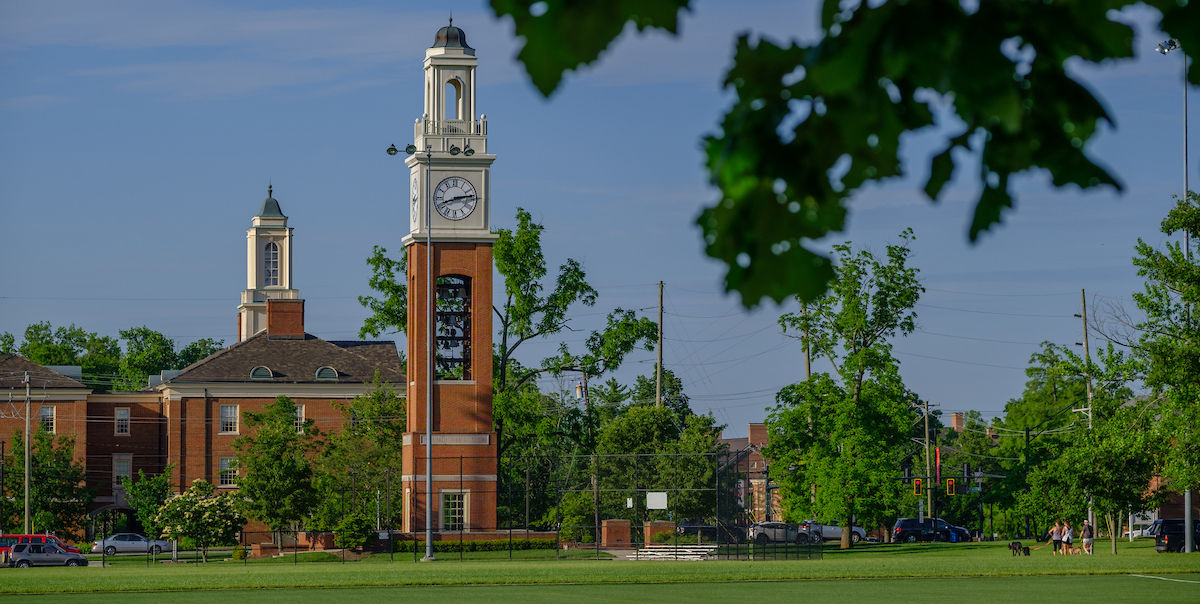 Welcome!
We are excited to welcome you to an exciting and robust academic year. The health and safety of you and all of our visitors are of utmost concern. Our COVID-19 safety protocols are in place. You can find details below. Please check regularly as we continue to monitor the situation.
Campus Status - Fall 2021
Buildings on all of Miami's campuses are open. Buildings around campus have signage; it is important to note the specific protocols for each individual building.
Mask and facial covering requirement — Miami University continues to monitor and respond to shifts in public health guidance from the Centers for Disease Control and Prevention (CDC) related to COVID-19.

We will require face coverings indoors at all times beginning Monday, Aug. 9, regardless of vaccination status.
Face coverings must be worn indoors except as exempted under the university's COVID-19 policy (e.g. when working in your office alone, when in your residence hall room).

Faculty, staff, and students are expected and visitors are strongly encouraged to perform a basic symptom assessment before coming to campus and may not come to campus if they are ill, have COVID-19 symptoms, or have a temperature over 100.4 F.
Get your vaccination — Because vaccination remains our most effective and important tool to fight the spread of COVID-19, we encourage all Miamians to get vaccinated.
Travel — The CDC is recommending that people who return to the U.S. from international travel should do the following:

If you are vaccinated, get tested with a viral test 3-5 days after travel; self-monitor for COVID-19 symptoms and get tested if you develop symptoms
Those who are unvaccinated should get tested with a viral test 3-5 days after travel; stay home and self-quarantine for a full 7 days after travel.
---
Miami Hotline and Other Numbers
The Miami University Health Services Information hotline number is 513-529-3003. This line is updated with the most current information as it is made available.
If you need to make an appointment with Miami University Health Services, please call 513-529-3000.
The Butler County General Health District phone number is 513-863-1770; the after-hours, emergency-only number is 877-774-4636.
The Ohio Department of Health call center is operating from 9 a.m. to 8 p.m. every day, 1-833-4-ASK-ODH (1-833-427-5634).