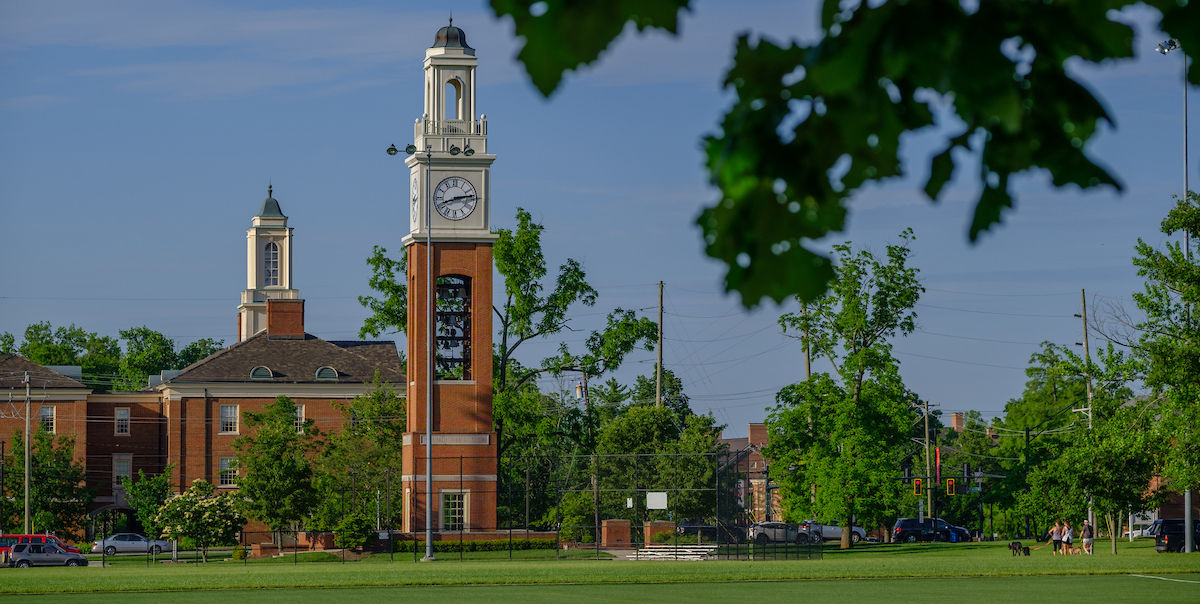 Moving from Pandemic to Endemic
We appreciate your continued flexibility and adaptability as public health guidelines have shifted over time.
Campus Status
Miami's masking requirement will match the CDC's community risk level for Butler County:
High Risk (Red)

: Masks are required indoors in all locations on campus.

Medium Risk (Yellow)

: Masks are required in classrooms during instruction and recommended indoors elsewhere.

Low Risk (Green)

: Masks are optional on campus.
At medium and low-risk levels, masks may still be required in some settings.
We will update the community about our status each Friday. There may be times when we move back to the high-risk category and we will need to restore the full campus mask requirement for a time.
This week's status:
LOW RISK
Please see our FAQs for additional information about the mask requirement.
Requirements and Guidance
If you are sick, stay home.
Individual diagnostic testing and antigen tests are available on campus.
---
Campus and Community Resources
If you have other questions not answered on this site, please email COVID19@MiamiOH.edu for assistance. If you do not have a question but choose to share your concern about our policies or approach to COVID-19 management, you are welcome to also send an email, but please know that not all messages will be responded to, but all messages will be read.
If you need to make an appointment with Miami University Health Services, please call 513-529-3000.
301 S. Third Street
Hamilton, OH
513-863-1770
State and National Resources