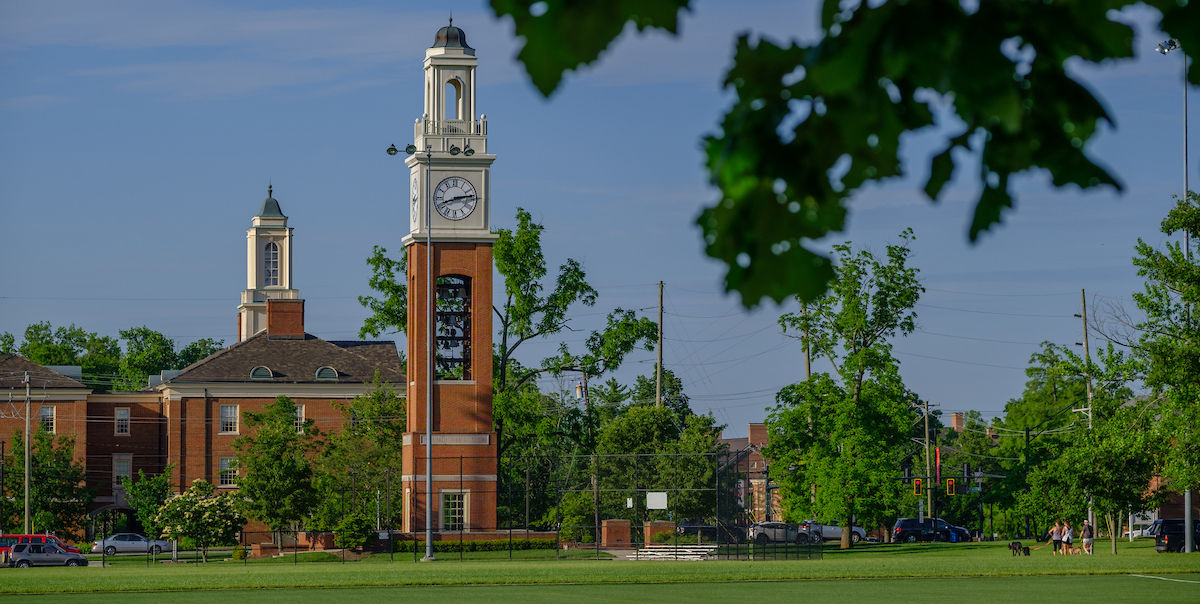 Welcome!
We are excited to welcome you to an exciting and robust academic year. The health and safety of you and all of our visitors are of utmost concern. Our COVID-19 safety protocols are in place. You can find details below. Please check regularly as we continue to monitor the situation.
Campus Status - Fall 2021
Buildings on all of Miami's campuses are open. Buildings around campus have signage; it is important to note the specific protocols for each individual building.
The Centers for Disease Control and Prevention recommends everyone should wear masks indoors and in public if they are in an area of substantial or high transmission. At Miami University, those people who are not vaccinated must wear a mask on campus.
Faculty, staff, and students are expected and visitors are strongly encouraged to perform a basic symptom assessment before coming to campus and may not come to campus if they are ill, have COVID-19 symptoms, or have a temperature over 100.4 F.
Travel – The CDC is recommending that people who return to the U.S. from international travel should do the following:

If you are vaccinated, get tested with a viral test 3-5 days after travel; self-monitor for COVID-19 symptoms and get tested if you develop symptoms
Those who are unvaccinated should get tested with a viral test 3-5 days after travel; stay home and self-quarantine for a full 7 days after travel.
---
Miami Hotline and Other Numbers
The Miami University Health Services Information hotline number is 513-529-3003. This line is updated with the most current information as it is made available.
If you need to make an appointment with Miami University Health Services, please call 513-529-3000.
The Butler County General Health District phone number is 513-863-1770; the after-hours, emergency-only number is 877-774-4636.
The Ohio Department of Health call center is operating from 9 a.m. to 8 p.m. every day, 1-833-4-ASK-ODH (1-833-427-5634).