The best prevention for coronavirus, the flu, or the common cold is to practice good personal hygiene:
Wash hands often with soap and water for at least 20 seconds. It is especially important to wash your hands:

Before, during, and after you prepare food.
Before you eat and after you use the bathroom.
After handling cash.
More frequently when someone in your house is sick.
Before/after smoking/vaping.
Before/after using public computers.

Use alcohol-based hand sanitizer if soap and water are not available.
Cover your coughs and sneezes with your arm.
Frequently clean doorknobs, light switches, and other commonly touched areas with disinfectant wipes.
Avoid contact with people who are ill.
Stay home from work or school if you have a temperature or are ill.
Cover your mouth and nose with a cloth face cover when around others.
Read more about prevention practices and expectations for Miami Employees.
---
Symptom Assessment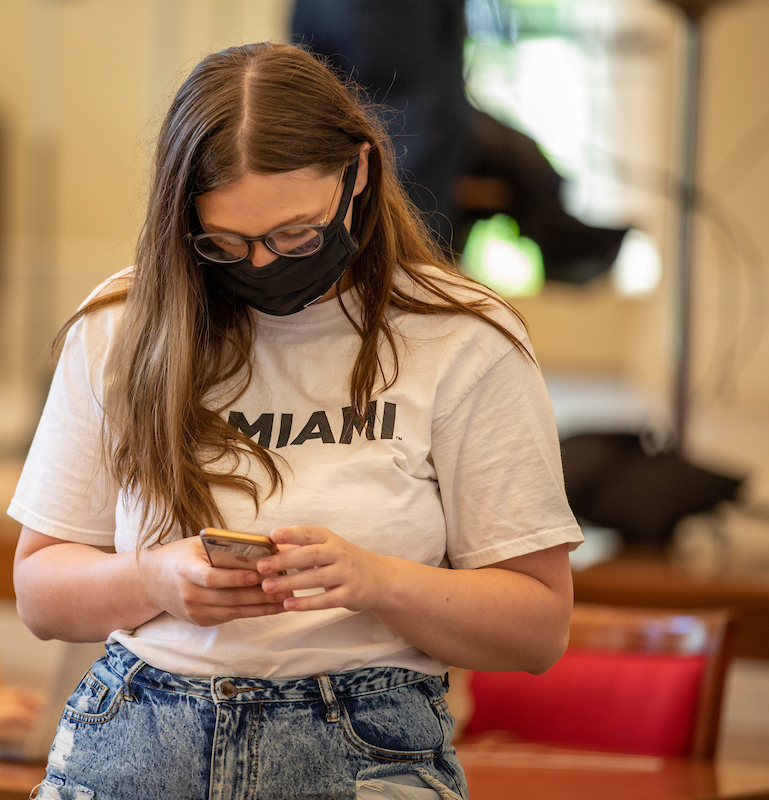 A daily symptom assessment is required for all faculty, staff, and students each day they intend to be on one or more of Miami University's campuses.
If you display any of these symptoms, you should stay home and call Student Health Services or your doctor. An absence and COVID-19 illness reporting system is being developed for employees and students who have returned to live, study, and work at Miami University's campuses. 
Miami is using the CampusClear app with a comprehensive list of symptoms that will remind you to conduct a daily check.
Download the app and make it a part of your regular daily routine, now and when you arrive on campus.
---
Flu Shots
It is flu and respiratory disease season. The CDC recommends getting a flu vaccine if you have not already done so this season, taking everyday preventive actions to help stop the spread of germs, and taking flu antivirals if prescribed.
Thank you for doing all that you can to protect your health and the health of the Miami University community. We also thank you in advance for remembering to be kind: Some of our faculty, staff and students have family members, close colleagues and/or friends in places that are experiencing COVID-19 outbreaks and may need support.
---
Social and Physical Distancing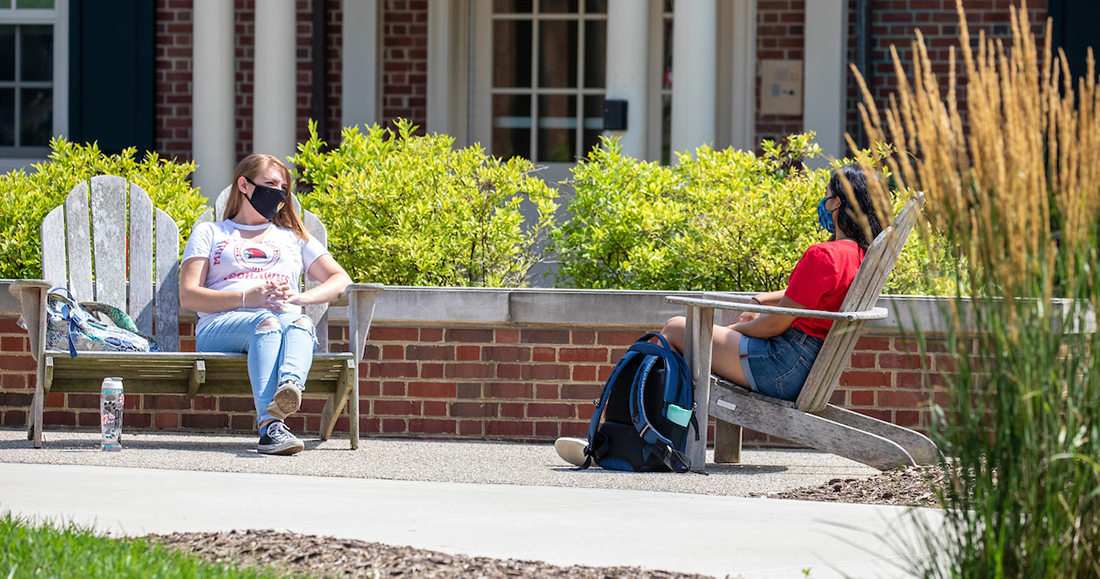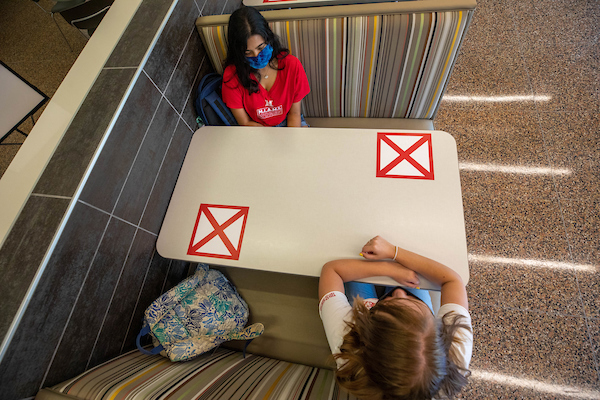 Whether indoors or outdoors on campus, everyone should work to maintain at least 6 feet of space from others, even if wearing a face covering.
Signs will be posted in on-campus spaces noting the new reduced capacity of meeting rooms, classrooms, and common areas, but even within that reduced capacity, physical distancing is important.
In campus offices, physical barriers, such as plexiglass, are installed to help maintain that distance.
For additional information, please refer to Miami University's COVID-19 Policy.
---
Hand Washing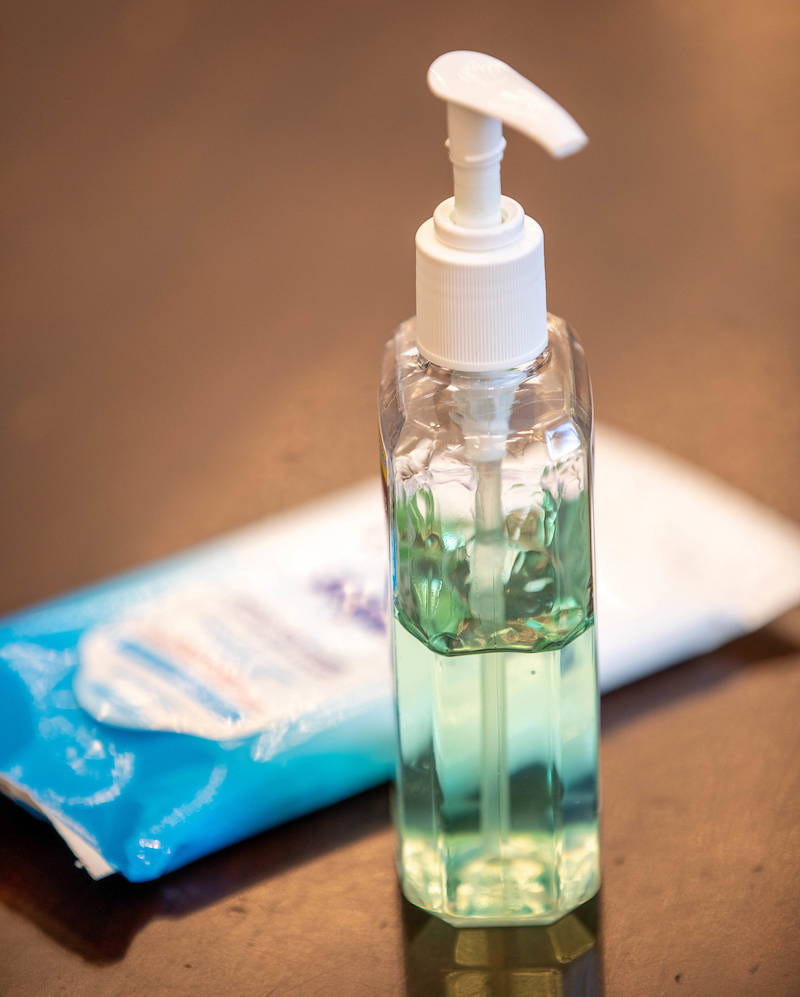 It is important to engage in frequent hand washing, the use of hand sanitizer, and sanitizing of surfaces regularly:
Wash hands with soap and water for at least 20 seconds as frequently as feasible.
Use hand sanitizer after interactions with people or objects, if soap and water are not readily available.
Cover coughs and sneezes into the sleeve or elbow, not hands.
Clean and disinfect high-touch surfaces (buttons, door handles, counters, workstations, keyboards, telephones, handrails, etc.) regularly. Physical Facilities will provide disinfecting wipes, or sprays for computer labs, classrooms, and public spaces for individuals to clean surfaces regularly.
Avoid touching your face.
Refrain from shaking hands.