Mask and Facial Covering Requirements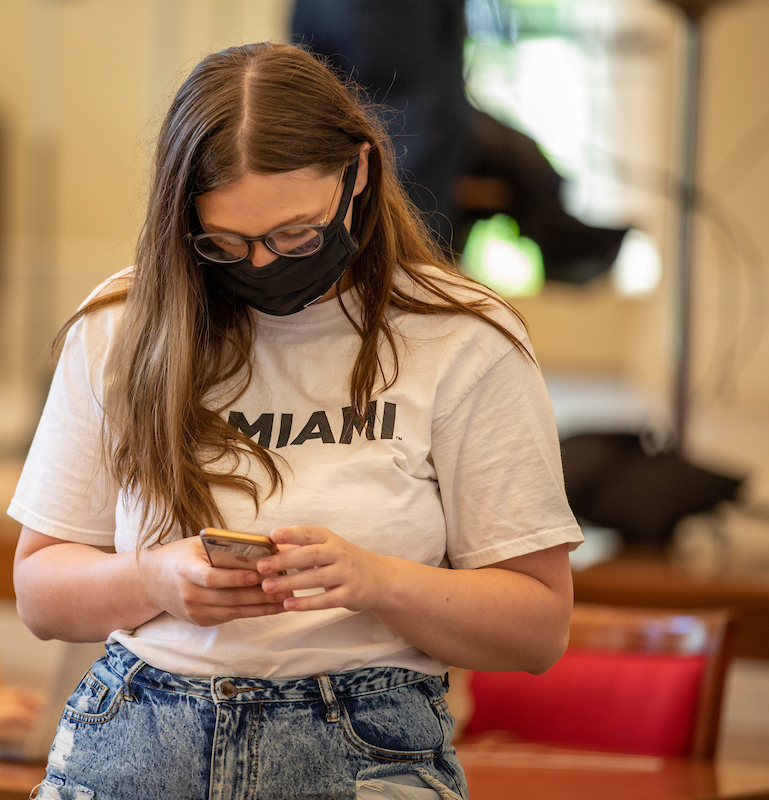 Miami University continues to monitor and respond to shifts in public health guidance from the Centers for Disease Control and Prevention (CDC) related to COVID-19.
Face coverings are required indoors at all times regardless of vaccination status, except as exempted under the university's COVID-19 policy  (e.g. when working in your office alone, when in your residence hall room).

Those who are unvaccinated are expected to wear masks outdoors when physical distancing is not possible.
We will continue to assess this precaution and make adjustments as appropriate.
Vaccines remain our best protective measure against the virus. Miami is urging anyone who is not vaccinated to get vaccinated immediately if they are medically able. Vaccines remain our best protective measure against the virus. The vaccine is free. Vaccine clinics are available for faculty, staff, and students on Miami's Oxford campus. Schedule an appointment today.
---
Symptom Assessment
Faculty, staff, and students are expected to perform a daily symptom assessment before coming to campus.
If you are ill and display any of these symptoms or have a temperature over 100.4 F, stay home and call Student Health Services or your doctor.  
---
Get Your Vaccination
Because vaccination remains our most effective and important tool to fight the spread of COVID-19, we encourage all Miamians to get vaccinated.
You can get your free COVID-19 vaccinations at Miami University's Health Services on the Oxford campus.
---
Hand Washing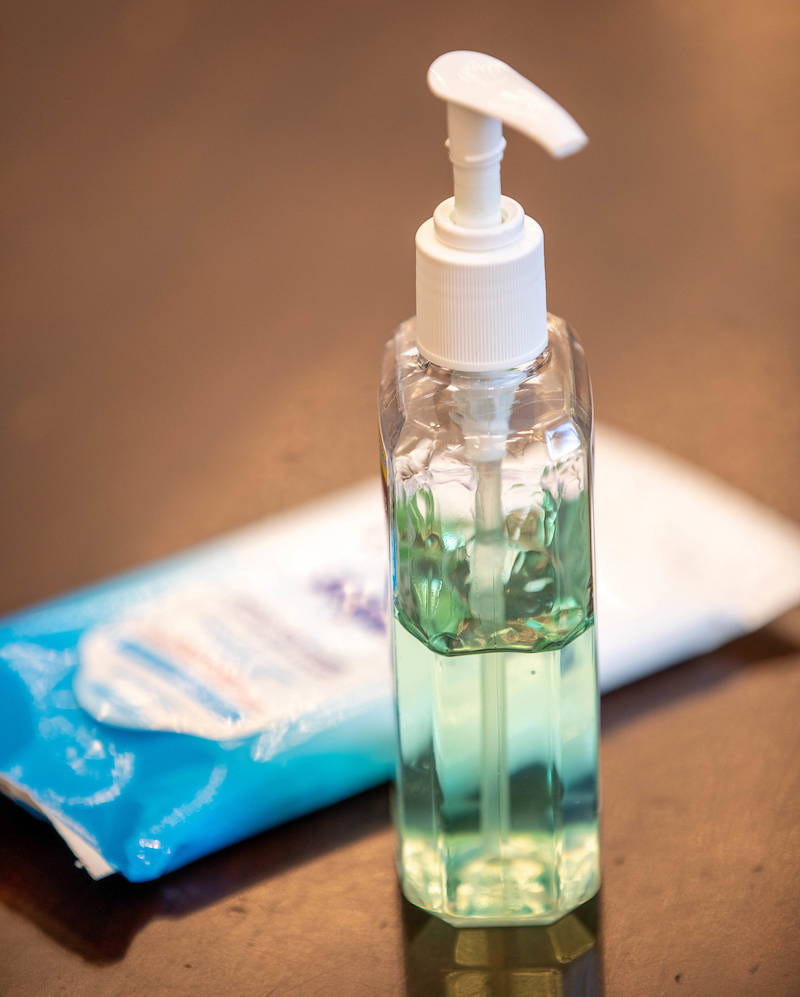 It is important to engage in frequent hand washing, the use of hand sanitizer, and sanitizing of surfaces regularly:
Wash hands with soap and water for at least 20 seconds as frequently as feasible.
Use hand sanitizer after interactions with people or objects, if soap and water are not readily available.
Cover coughs and sneezes into the sleeve or elbow, not hands.
Clean and disinfect high-touch surfaces (buttons, door handles, counters, workstations, keyboards, telephones, handrails, etc.) regularly. Physical Facilities will provide disinfecting wipes, or sprays for computer labs, classrooms, and public spaces for individuals to clean surfaces regularly.
Avoid touching your face.
Refrain from shaking hands.