COVID-19 Vaccine - Your Shot to Win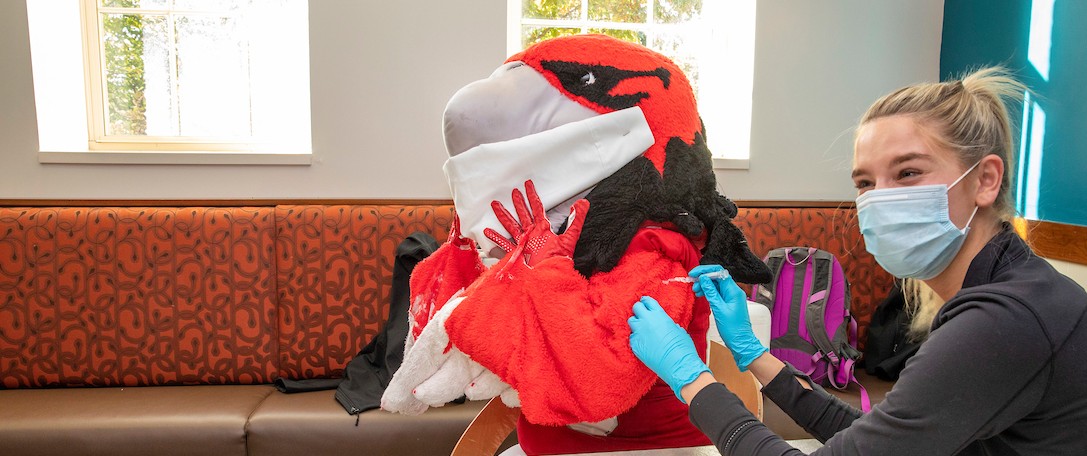 Your Shot
to Win
One of 80+ prizes
Miami Oxford students! If you are vaccinated against COVID-19 or in the process of receiving vaccinations, you can enter to win prizes.
Miami students are eligible to participate in drawings during the months of July, August, and September of 2021 if they meet all of the requirements. The eligibility of winners will be verified.
The first drawing will be held Tuesday, July 20.
Oxford Student Eligibility Requirements
1. Be a degree-seeking full-time student
You are a full-time student at Miami University's Oxford Campus in Fall semester 2021.
(12+ undergraduate, 9+ graduate credit hours)
2. Get the COVID-19 vaccine
You have received at least your first dose of an FDA emergency authorization use vaccine (students from the U.S.) or World Health Organization approved vaccine (international students) by 11:59 p.m. EST the night prior to the drawing.
3. Upload proof to MedProctor
You have submitted proof of vaccination to MedProctor. You may submit vaccination documentation to MedProctor once you have received your first dose of a two-dose vaccine but cannot claim your prize until you have completed your second dose.
Weekly Winners
Drawings will be held weekly on Tuesdays by noon. Winners will be notified through their Miami email. Enter the night before by 11:59 p.m. EST. You only need to enter once to be eligible for all subsequent drawings.
Prizes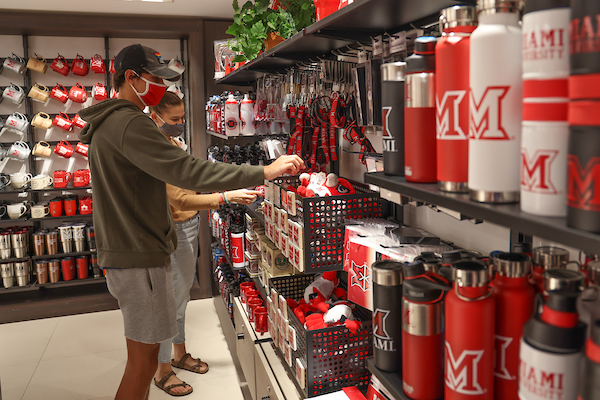 All prizes are taxable to the recipient.
Bursar credit equal to one Tuition Promise semester of in-state tuition and fees (maximum value $8,128)
VIP box tickets for you and nine friends to a Miami hockey game
$5,000 cash
Bursar credit for a Miami meal plan for one year (maximum value $3000)
MacBook Air laptop
iPad Pro
$500 bookstore gift cards
$250 bookstore gift cards
Frequently Asked Questions
If I am a regional campus student, but take one or more courses on the Oxford campus, am I eligible to participate?
Students whose primary campus is at the Regionals are eligible to participate in the Regionals drawing. Visit the Regionals Your Shot to Win page for more details.
If I am a part-time student, can I participate?
No. Only full-time students are eligible to participate. 
If I am studying abroad or away, am I eligible to participate? 
Yes, however delivery of your prize may be delayed until your return to campus.
Are international students eligible to participate? 
Yes. 
If I win one of the prizes will it affect my financial aid or scholarship?
In accordance with federal regulations, all prize values are required to be considered Estimated Financial Assistance (EFA) and will be considered as part of your financial aid package. Although unlikely, this could lead to a reduction of financial aid awards such as loans, grants, or scholarships that have already been awarded to you.
If you have questions, please contact the One Stop at OneStop@MiamiOH.edu or 529-0001.
Where can I ask another question? 
Email covid19@MiamiOH.edu with additional questions.
Regional Students
Vaccine Entry