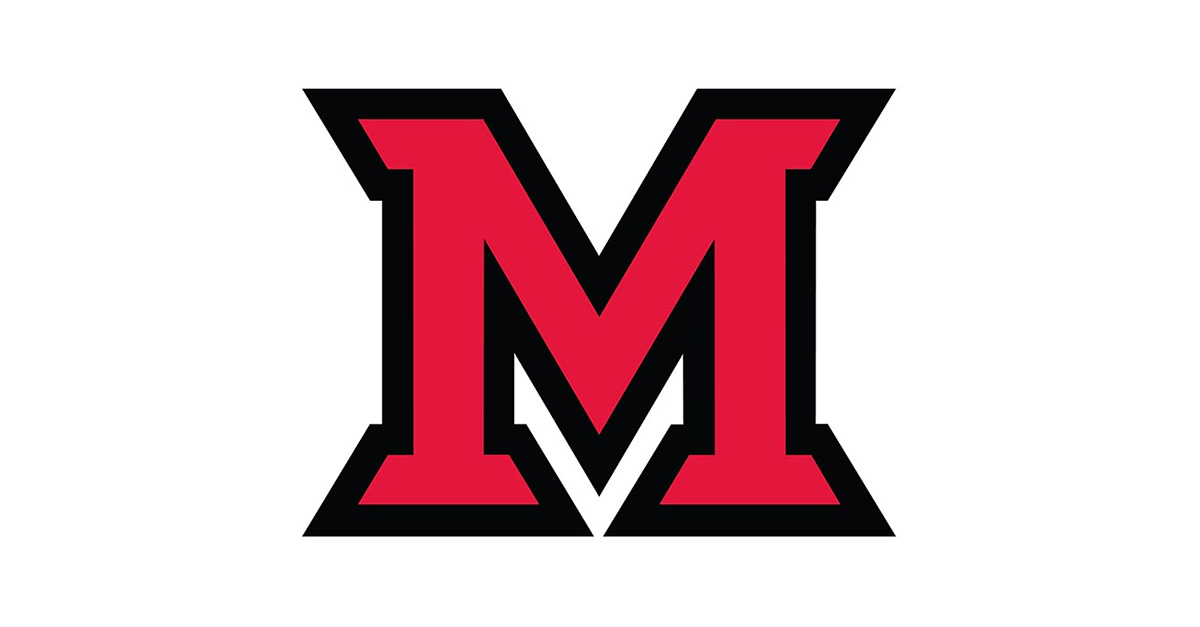 Feb 10, 2021
Greetings Miami Community
Here is the "weekly three" from the Office of Institutional Diversity.
One: Cyber-Security
Unfortunately one of our Black History Month events on Feb. 9 was disrupted by a "Zoom bomb" incident. First, we would like to apologize to Dr. Houck, our presenter, and the attendees for the disruptive experience. We also want to thank our team (Shawn Vanness and Amy Shaiman) for their swift action, which allowed the situation to be rectified so that the program could continue. We are investigating this matter fully and will use the full extent and weight of the law to respond accordingly. Whether the motivation of the culprit(s) was bigoted or some vile attempt at humor, we absolutely condemn this behavior. It has no place here and we will continue to use our resources to root out such culture-destroying actions. This will not shake our resolve and we will not be intimidated. We are actively monitoring and adjusting our remaining Black History Month programming to prevent such occurrences in the future. Please do not allow incidents such as these to prevent you from continuing to spread the word about our programming and attending events. We also recognize that these events can be psychologically and emotionally harmful. Please reach out to our student and employee resources if you are experiencing any triggering or distressing effects as a result of the zoom bombing. Thank you for your interest in advancing diversity, equity, and inclusion at Miami. 
IT Services reminds us to protect ourselves and our communities and stay safe online. Maintain vigilance and sensible caution in the digital realm. Be suspicious of unexpected email or chat messages, tantalizing job offers, or web links. When in doubt: STOP. VALIDATE. DELETE. Be careful who you meet and trust. When using virtual meetings (e.g., Zoom, Webex) or social media platforms (e.g., Facebook, GroupMe, Instagram) don't leave yourself and your communities open to bad actors looking to disrupt and offend. See this link for security recommendations for virtual meetings and social media platforms. Be mindful and wary of misinformation (unintentional spread of false information) and disinformation (intentional spread of false information). Validate sources and reasoning. Don't continue the spread as fact of that which can't be supported.
Two: Community Update
League of United Latin American Citizens, LULAC, is hosting a conference connecting leaders all over the country to participate in unique and informative advocacy training and policy sessions February 16-20, 2021. Register for LULAC and sharpen your leadership skills and connect with Latinx leaders across the United States.
The Ohio Commission for Hispanic and Latino Affairs, OCHLA, invites you to save the date, apunta esta fecha, for Ohio's COVID-19 Vaccine Virtual Latino Town Hall, on February 23, 2021.
Three: Celebrations & Recognition
Lunar New Year Celebration
Lunar New Year, also known as Spring Festival, marks the start of the new year and the first full moon on the lunar calendar in many East and Southeast Asian countries (Chūnjié (Chinese New Year); Losar (Tibetan New Year); Seolnal (Korean New Year); Tết Nguyên Đán (Vietnamese New Year) It is a time for celebration, family gatherings, for honoring ancestors and for thanking the Gods for their blessings. This year's Lunar New Year falls on Friday, February 12, 2021, the first new moon of the lunar calendar, and ends 15 days later with the first full moon. 2021 is a year of the ox according to the traditional Chinese zodiac. The ox represents diligence, dependability, strength, and determination.
Black History Month Updates
We have a variety of upcoming events designed to examine the intersectionalities of Black experiences for our 2021 Black History Month celebration. All are welcome to register and attend the programs via the Diversity and Inclusion university calendar registration links.
Examples of upcoming programs include:
"Live, Work, Pose!": Exploring the Black and LGBTQ Experience at Miami Wednesday, February 17, 6:00 pm
Remembrance Project's: Racial Justice & Interfaith Cooperation Panel Thursday, February 18, 12pm
Humanities Center Lecture
Humanities Center Lecture: The Danger of Origins: Migration and Time in the African and Black Diasporas On Thursday, February 11, 5pm
Dr. Michelle Wright, Augustus Baldwin Longstreet Professor of English at Emory University, will give a lecture on Black Diaspora. Professor Wright is an expert on the origins of Black identity and on cultural, philosophical and political discourses on Blackness. She is the author of Becoming Black: Creating Identity in the African Diaspora and Physics of Blackness: Beyond the Middle Passage Epistemology. Her current research "Afroeuropolis," looks at how Western Europe is constructed as a space of both freedom and oppression in Black and African diasporic travel narratives. More information is available on the Humanities Center Website. 
Love and Honor,
Dr. Anthony James, Jr.