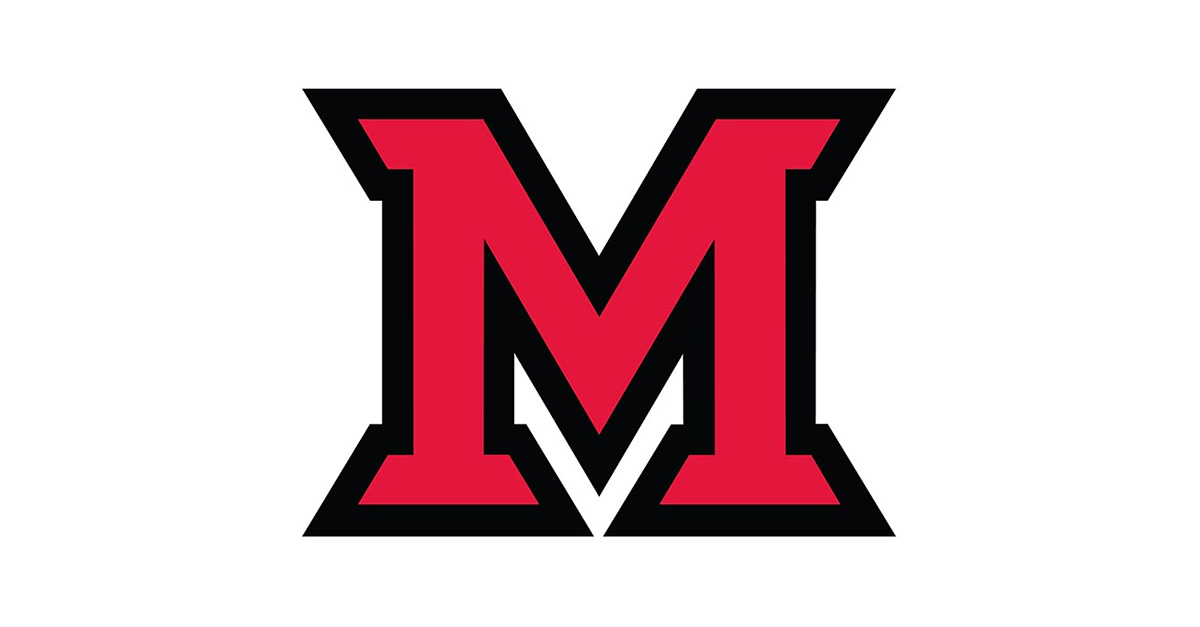 Apr 07, 2021
Greetings Miami Community
Here is the "weekly three" from the Office of Institutional Diversity.
Holocaust/Genocide Awareness Week
Reading the names of the men, women, and children killed during the Holocaust is a highly symbolic and personal way of remembering and honoring these individuals. This year Miami University students, faculty, and staff read the names honoring victims of the Holocaust in addition to the Armenian, Rwandan, Sikh, Bosnian, Cambodia, Rohinga, Uygur Genocide. This event took place in honor of Yom HaShoah (Holocaust Remembrance Day) and was sponsored by Hillel at Miami University, The Miami University Sikh Student Association, and Armenians for Human Rights.
April is Arab American Heritage Month In Ohio
DEI Task Force Recommendation, Pillar 2: Cultural Consciousness
 encourages the Miami University community to update our awareness, knowledge, and skills to enrich and renew our intercultural competence. As an educational institution, we believe everyone is capable of growth and change. Our responsibility is to provide opportunities for everyone – students, faculty, and staff – to continue their learning. As such, we are joining Miami alumnus Gov. Mike DeWine in recognizing a
proclamation
he signed on April 1, 2020, marking Arab American Heritage Month in Ohio. Gov. DeWine extended gratitude to the Arab American community for their efforts to showcase their heritage and to increase awareness of Arab Americans history. He also noted that Ohio is a wonderfully diverse state with an exceptional community of ethnic organizations and businesses and that the Arab American community should be proud of accomplishments that have helped make our state a welcoming place for people of all nationalities. Moving toward positive change in our efforts to ensure that everyone in our community advances their cultural consciousness over time, we invite our campus community to learn more about Arab American heritage this month. We encourage people to listen and engage in genuine, diverse conversations about differences including acknowledging the increasing cultural diversity on our campus.
Vice President of Student Life, Dr. Jayne E. Brownell will conduct her "Behind the Scenes with Student Life" Diversity, Equity, Inclusion Town Hall from noon-1 p.m. on April 22. After registering, you will receive a confirmation email containing information about joining the webinar.
Two: Community Updates
Dialect Diversity in American Sign Language
On Thursday, April 22, at 5PM join Dr. Joseph Hill, Miami University Alumni, Associate Professor of ASL and Interpreting Education National Technical Institute for the Deaf, Rochester Institute of Technology (expert on Black ASL), Dr. Rezenet Moges-Riedel  Lecturer, ASL Linguistics and Deaf Cultures Program, Linguistics Department, California State University, Long Beach, and Dr. Melanie McKay-Cody, Linguistic and sociocultural anthropologist and Deaf Cherokee for a conversation on the dialect diversity in American Sign Language. Please save the date for this event, a registration link will be available next week.
Annual Diversifying Psychology Weekend
Miami University's 3rd Annual Diversifying Psychology Weekend. The Department of Psychology is seeking students to participate in the 3rd Annual Diversifying Psychology Weekend event, scheduled for Saturday, May 1. This event is intended to help students from underrepresented and diverse backgrounds learn more about research and graduate school in psychology, prepare to apply for a doctorate in psychology, network with graduate students and faculty, and learn more about what Miami's psychology department has to offer. The psychology department is especially interested in reaching individuals who may be less connected to the people and experiences that often privilege applicants during the graduate application process, as well as attracting attendees from a wide range of backgrounds that are underrepresented in psych science. To learn more or to apply, please visit: www.MiamiOH.edu/DiversifyPsych.
Annual Accessible Technology Symposium

Miami's 6th annual Accessible Technology Symposium will be held virtually from Monday, April 12th– Friday, April 16. Each afternoon at 2:00pm we invite you to attend a live daily webinar on a variety of topics related to accessible technology. The keynote speaker on Wednesday, April 14th is Josh Anderson, Manager of Clinical Assistive Technology at Easterseals Crossroads, and the host of Assistive Technology Update, the #1-ranked assistive technology podcast. The keynote presentation will look at emerging technologies and the impact that they can have on the world of disability and the diverse uses of assistive technology. The annual Accessible Technology Symposium is designed to discuss current issues and building accessible content for classroom and marketing materials. For more information about the AT Symposium, please visit MiamiOH.edu/AccessForAll
Intergroup Dialogue applied to Classroom Teaching
A reminder that The Center for Teaching Excellence (CTE) is offering a 4 part seminar series on Intergroup Dialogue applied to classroom teaching. This new series is designed to support instructors in improving learning outcomes by transforming classroom environments in alignment with the DEI Pillars and Recommendations from Miami University's DEI Task Force. Part Four of the seminar series, Waking Up White: An Introduction to Critical Whiteness and Evidence-Based Strategies to Dismantle White Privilege in the Classroom, takes place on April 9, from 10-11:30am.
Center for the Study and Support of Children and Families of the Incarcerated
The Center for the Study and Support of Children and Families of the Incarcerated (CSSCFI) is one of the University's newly created Centers, developed out of an awareness by scholars from Miami University and practitioners in the Butler/Warren Country areas of the growing number of children and families experiencing the incarceration of a parent and or parents in Ohio. The CSSCFI unites Miami University scholars and community partners from varied academic backgrounds to conduct research on children with parents in the criminal justice system, and to advocate for the needs of children of incarcerated parents and their caretakers. Please contact Yvette R. Harris, if you have questions about the Center.
Three: Celebrations & Recognition
Miami University Diversity and Inclusion Award Nominations
The Miami University Diversity and Inclusion awards are given to both individual faculty and staff as well as university offices or divisions that have enhanced the diversity of our community and elevated inclusive excellence as a top priority at Miami. Please submit your nominations for the Miami University Diversity and Inclusion Awards by April 30th. The CODI Subcommittee (DEI Recognition) will review all nominations for the awards and assist in the selection of the 2021 recipients. The awards ceremony will be virtual this year.
Asian Pacific Islander Desi American (APIDA) Heritage Month Calendar
APIDA Heritage Month is typically celebrated in the month of May. As May at Miami is a busy month with final exams and graduation, OIDI will be acknowledging APIDA Heritage month events throughout April and early May. In efforts to promote allyship, a pillar of the DEI Task Force, The Office of Institutional Diversity and Inclusion is reaching out in solidarity to the Miami University community with the aim of advancing DEI at Miami University. We value relationships that have been forged and continue our efforts to strengthen those and build even more. We invite you to submit content for programming, lectures, events, and initiatives you would like to be featured by the Office of Institutional Diversity and Inclusion's webpage. We encourage all members of our community to promote their APIDA Heritage month events and invite you to submit your event to the University Calendar and complete the Weekly Three Submission.
Religious Holy Days and Holidays
My sincere apology that the Jewish holiday of Passover was listed incorrectly in our previous weekly three newsletter. Passover started on the evening of Saturday March 27 and ended on the evening of April 4.

4/11 Easter Sunday (Orthodox Christian)
4/13 First Day of 30 Days of Ramadan (Islam)
4/14 Vaisakhi (Sikh)
Love and Honor,
Dr. Anthony James, Jr.