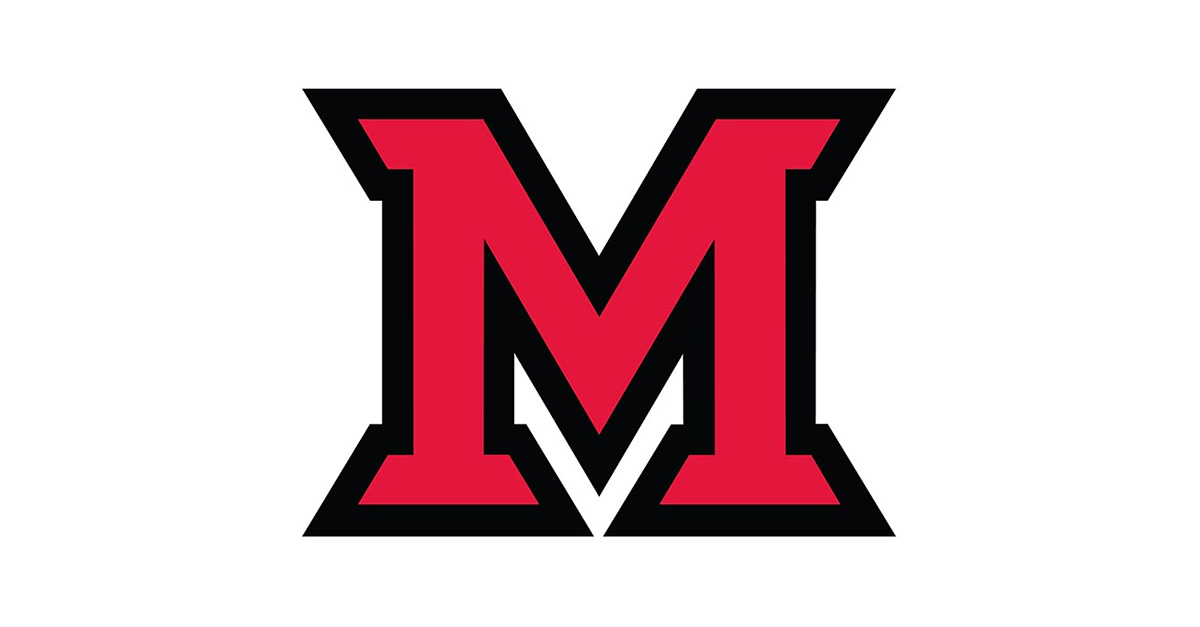 May 05, 2021
Greetings Miami Community
Here is the "weekly three" from the Office of Institutional Diversity.
Jewish American Heritage Month
DEI Task Force Recommendation, Pillar 2: Cultural Consciousness encourages the Miami University community to update our awareness, knowledge, and skills to enrich and renew our intercultural competence. As an educational institution, we believe everyone is capable of growth and change. Our responsibility is to provide opportunities for everyone – students, faculty, and staff – to continue their learning. As such, we recognize the proclamation by the President of the United States of America, that May is Jewish American Heritage Month. The month of May was chosen due to the highly successful celebration of the 350th Anniversary of American Jewish History in May 2004, which was organized by the Commission for Commemorating 350 Years of American Jewish History. Jewish American Heritage month has been marked by the Government of the United States of America since 2006. Moving toward positive change in our efforts to ensure that everyone in our community advances their cultural consciousness over time, we invite our campus community to learn more about Jewish American heritage this month. We encourage people to listen and engage in genuine, diverse conversations about differences including acknowledging the cultural diversity on our campus.
"Behind the Scenes" Town Hall Sessions
Join us for our next event featuring: Alicia Knoedler, Vice President of Research & Innovation, and Anne Schauer, Director of Research & Sponsored Programs, on June 3rd from noon-1 p.m. After registering, you will receive a confirmation email containing information about joining the webinar.
Registration link to follow.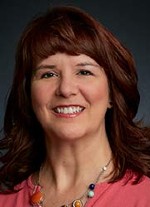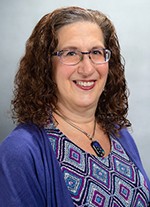 If you missed our previous "Behind the Scenes" Townhalls, we are pleased to announce that our three last recordings are now available on our Videos page.
Vice President of Advancing Strategy, Partnerships, Institutional Relations, and Economy (ASPIRE), Mr. Randi M. Thomas, Esq
Vice President of Student Life, Dr. Jayne E. Brownell, 
Vice President of IT Services
Learn more about the IT Diversity Commitee

Third Annual Across the Divide Conference
The Third Annual Miami University Across the Divide Conference is the primary Diversity & Inclusion showcase for Miami University, with a goal to promote a deeper community understanding of the key issues and diversity activities across the institution. The theme for the 2021 conference will be "Achievement & Opportunity." This theme allows us to celebrate the areas we are doing well, while also acknowledging areas of promise and examining pathways for improvement in those areas. This year's conference will be in person on October 8, 2021, from 9 am–3 pm.
Call for proposals is now open until June 1 at 11:59 pm.
FAMU- Miami Student Exchange
The Farmer School of Business at Miami University and the School of Business & Industry at Florida A&M University, are launching an exciting, student exchange designed to build crucial skills in cultural competence (CQ). As a key initiative coming from President Crawford's DEI Taskforce, students from FAMU and Miami will take a virtual course together, do semester-long study at each institution, and participate in a professional summer internship. Florida A&M University is a Historically Black College and University. For details about the program, and how to apply, please contact: Michelle Thomas, Director of Student Organizations & Diversity 513-529-4236 Bryan Ashenbaum, Associate Dean for Curriculum & Graduate Programs 513-529-8013
College of Creative Arts, Miami University Men's Glee Club Celebrate Love and Honor Day
Love and Honor; the most important mantra and sentiment at Miami University shared among students, faculty, staff, and alumni around the world. It is a constant reminder to truly love and honor not only our fellow Miamians, but everyone we encounter. While this phrase has been incorporated into our day-to-day vocabulary, many of us may not know the origins of this beloved expression. Learn about the history of Love and Honor
Applications Open for Diversity, Equity, and Inclusion Certificate Program
Faculty and staff are invited to apply for participation in Miami's 2021-2022 Diversity, Equity, and Inclusion Certificate Program sponsored by The President's Office, Office of the Provost, Office for Institutional Diversity & Inclusion, and Department of Human Resources. The 18-hour Diversity, Equity & Inclusion (DEI) Certificate Program is designed to provide a valuable professional development opportunity for Miami faculty and staff to help increase individual aptitude and knowledge in foundational concepts of diversity, equity, inclusion, and social justice, provide ongoing opportunities to build upon their capability to appreciate differing perspectives, and gain valuable skills to contribute to a welcoming and inclusive learning and professional environment at Miami. Participation is open to all full-time faculty and staff on the Oxford, Hamilton, Middletown, and Voice of America campuses. Space is limited. There is no cost to participate in this certificate program.
Application Deadline: Friday, May 7, 2021
Three: Celebrations & Recognition
Asian Pacific Islander Desi American (APIDA) Heritage Month Calendar
APIDA Heritage Month is typically celebrated in the month of May. As May at Miami is a busy month with final exams and graduation, OIDI will be acknowledging APIDA Heritage month events throughout April and early May. In efforts to promote allyship, a pillar of the DEI Task Force, The Office of Institutional Diversity and Inclusion is reaching out in solidarity to the Miami University community with the aim of advancing DEI at Miami University. We value relationships that have been forged and continue our efforts to strengthen those and build even more. We encourage all members of our community to promote their APIDA Heritage month events and invite you to submit your event to the University Calendar and complete the Weekly Three Submission.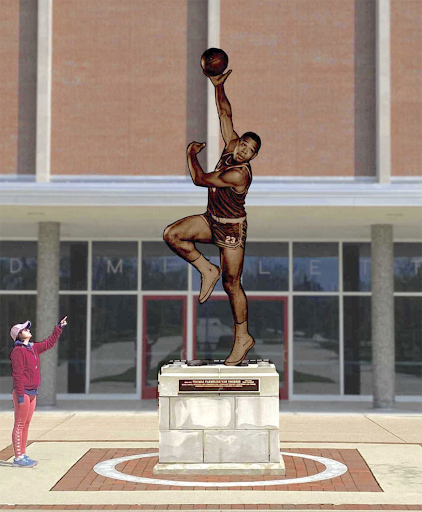 Wayne Embry Recipient of Freedom Summer of '64 Award and Statue Unveiling
Miami alumnus Wayne Embry (Miami '58) has a career spanning nearly 50 years with the NBA. He broke racial barriers as a student-athlete at Miami, as an NBA player, and as an NBA executive. In this upcoming event, Miami University will honor Wayne Embry and his late wife, Terri Embry (Miami '60), with the Freedom Summer of '64 Award. The award is bestowed by Miami University each year upon a distinguished leader who has inspired the nation to advance civil rights and social justice. The award will be presented this spring to Embry and posthumously to Terri, his wife of 62 years, for their "life's work as civil rights champions, mentors and as an inspiration to so many others."  The Embrys were selected for the annual award to honor their lifetime of commitment to social justice, for breaking racial barriers, and for their mentorship. The ceremony for both events will occur on May 18th, at 11 a.m. 
Religious Holy Days and Holidays
4/13 First Day of 30 Days of Ramadan (Islam)


Ramadan is the ninth month of the Islamic Lunar Calendar and is considered sacred and important by all Muslims. Fasting during Ramadan is one of the five pillars of Islam. With few exceptions, healthy, non-traveling, of age Muslims fast throughout this month. The main component of the fast involves the practice of self-discipline in abstaining from food and drink from dawn (Fajr) to sunset (Maghrib). Fasting does not interfere with academic studies under normal conditions. Should an exceptional need arise, in line with our DEI Task Force Recommendations,

Pillar 4: Structural and Resource Support

, we encourage appropriate accommodations to be provided to Muslim Students during Ramadan which extends into the finals week at Miami University this year.




5/13 Eid-al-Fitr (Islam)

Marks the end of Ramadan, holy month of fasting 
Love and Honor,
Dr. Anthony James, Jr.