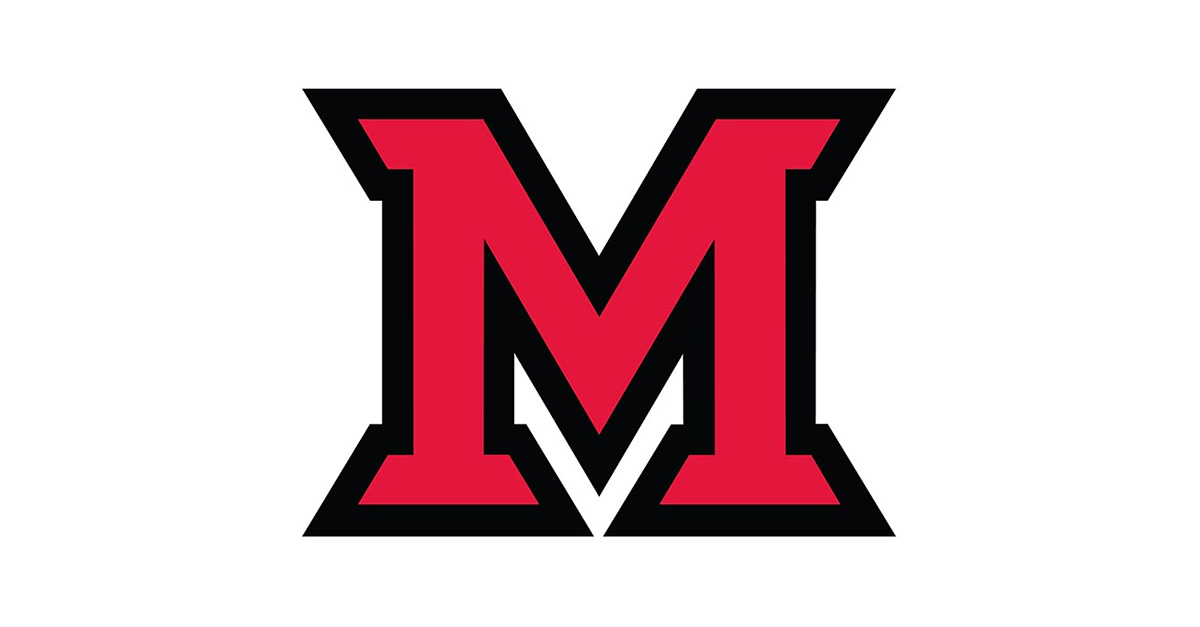 Sep 01, 2021
Greetings Miami University,
Here is this week's diversity, equity, inclusion "weekly three" from the Office of Institutional Diversity:
Miami University Heritage Month Programming Launch 
We invite all to learn more about the diversity within the Miami community and check out our new Heritage Month Programming. This effort builds on Miami's commitment to inclusive excellence, including DEI Task Force Recommendation, Pillar 2: Cultural Consciousness which encourages the Miami University community to enhance our awareness, knowledge, and skills to enrich and renew our intercultural competence. It also supports Pillar 4: Structural and Resource Support, which asks us to add, adapt, and advance with fresh ideas and a commitment to become as diverse, equitable, and inclusive as we can be. Starting this academic year, OIDI will more systematically organize campus-wide programming, collaborate and support events across campus through a coordinated calendar for each month; amplify the promotion of events; and, when available, provide limited funding support for proposed events with campus-wide appeal.
View Heritage Month Programming
Religious Observances and Inclusive Scheduling
The Office of Institutional Diversity and Inclusion invites members of the Miami community to consult with a new OIDI narrative calendar of religious, secular, spiritual holidays and holy days. Advancing DEI Task Force Pillar Four, Structural and Resource Support, Recommendation 10 and supporting and building on DEI Taskforce Pillar 2: Cultural Consciousness, this narrative calendar is designed to complement the Academic Affairs calendar. It provides guidance to help avoid scheduling conflicts, in line with our commitments to diversity, equity, and inclusion.
Expanded Diversity, Equity, and Inclusion "Behind the Scenes" Town Hall
In line with Pillar 5: Inclusion and Accountability, Recommendation 3, OIDI hosts "Behind the Scenes" Townhalls to provide insights and details of how DEI is embedded in the decision-making processes and practices of each division. This fall we invite the Miami community to join an expanded DEI Behind the Scenes Townhall Series, featuring College Deans.
Save the date for the upcoming three webinar events:
College of Engineering and Computing, Tuesday, September 28, 12-1pm Register Now

Graduate School, Tuesday, October 5, 11am-12pm Save the Date

College of Liberal Arts and Applied Sciences, Wednesday October 20, 12-1pm

Register Now
Humanities Center Book Club
Thursday, September 2, 5:00 p.m. Shriver Center, Heritage Room
In conjunction with Pulitzer-Prize-winning author Isabel Wilkerson's virtual visit on September 9, the Humanities Center is organizing faculty and staff small-group discussions around her 2020 book Caste: The Origins of Our Discontents. Email humanitiescenter@MiamiOH.edu for further details.
Miami University Launches New DEI Student Advisory Council
Students are invited to nominate themselves or their peers to be a part of the new DEI Student Advisory Council at Miami University. This fifteen (15) student member Council will meet with the Vice President of Institutional Diversity and Inclusion regularly and will be critical in providing insight, and working in partnership, on DEI issues based on the experiences, concerns, and goals of students. The goals of this Council are to help maintain regular lines of communication with both undergraduate and graduate students; to ensure students are empowered to provide regular input and recommendations related to student experiences with campus climate, new DEI-related initiatives, and DEI more broadly; and to proactively and collaboratively examine university efforts to address these concerns. Students will serve 1-year terms.
Deadline for submissions: Friday September 17th
Resources and Support
Many across our university community have been watching and reading with great concern about the situation in Afghanistan and those fleeing violence. As these events continue to unfold, our thoughts are with all those affected, including those with loved ones in or with ties to Afghanistan and service members who have served in Afghanistan and their families. During these difficult times, the Miami community continues to offer a variety of resources and support, including Student Counseling Services, the Center for Veterans Services, and Green Zone Training, which "helps faculty and staff understand and empathize with veterans by educating them about military culture and the struggles that veterans face as they transition from active duty military service to becoming a college student."
Miami Teach Partnership with Cincinnati's Aiken High School
College of Education, Health and Society Dean Jason Lane, Miami alumnus Rachel McMillian, and Miami University teacher recruitment program's high school recruit Teri'Ana Joyner are featured in an article on Miami University's role in increasing diversity, equity, inclusion efforts impacting the Ohio Public School system.
Graduate School's Professional Development Series Advances Pillars of DEI Task Force
The Miami University Graduate School in advancing the DEI Task Force recommendations launches its fall Professional Development series, all graduate students are encouraged to attend. Sessions are 1-2pm in the King Library AIS Room or through Zoom. This series features sessions on "Strategies to Negotiate Dialogue Across Difference," "Why Implicit Bias and Microaggressions Awareness Matters," and "Writing Diversity Statements for Job Applications."
Questions? Contact gradpd@MiamiOH.edu. An informational flyer will be attached to listserv email.
Inclusive Writing Pedagogy Across the Disciplines Workshop Series
The Howe Center for Writing Excellence is sponsoring a 6-part workshop series. This workshop will feature various topics facilitated by national scholars and local Miami faculty. Through reading, discussion, and activities, the series is designed to help instructors become more aware of how these issues can affect their students and to take steps to implement change in their classroom practices. Although participants don't need to attend all sessions, the HCWE is promoting an HCWE Equity Challenge, providing professional development funds for anyone who attends at least 5 sessions and changes at least one classroom practice to be more inclusive. All faculty, staff, and grad students are welcome to attend and are eligible for the Equity Challenge.
View details about each session
Integrating DEI Into the Classroom: Expanding Our Teaching Toolkit
Tuesday, September 7, 2021 10:00 am - 11:30 am
In this CTE interactive workshop, participants will learn about DEI in relation to higher education, reflect on why DEI is an important element to center on in our classrooms, and, ultimately, brainstorm and develop concrete ways to build DEI into your own teaching toolkit.
Three: Celebrations & Recognition
Check out our new
Hispanic/Latinx Heritage Month page
, with a calendar of events and more resources! According to the 2020 Census, the Latinx population makes up 18.7% (62.1 million) of the U.S. population and growth in Ohio reached a new record of 4.4%. The Office of Institutional Diversity and Inclusion invites you to submit programming content (lectures, events, and initiatives) connected to Hispanic/Latinx Heritage Month. We encourage all members of our community to promote and participate in these events; please
submit your event to the University Calendar
and complete the
Weekly Three Submission
. Upcoming events include:
Being Latinx in 21st Century Higher Education
September 15, 12-1pm 
Register to join this Hispanic/Latinx Heritage Month webinar featuring Miami University faculty and staff as they engage in dialogue around questions such as: "Why is it important to discuss Latinx experiences when we speak of higher ed today?" and "What does Hispanic and Latinx mean to you?"
Gabby Rivera
The Office of Institutional Diversity and Inclusion is proud to host Gabby Rivera as a guest speaker for Hispanic/Latinx Heritage Month. Rivera is an outgoing, outspoken creator invested in fostering better dialogue, inspiring radical creativity, and improving our most vulnerable communities. The author of Juliet Takes a Breath, she's also the writer of the Marvel series America—featuring the first queer, Latinx teen-girl superhero, ever. The New York Times, Vogue, and beyond: and Marvel Studios and Disney+ just announced a new show based on the series.  A small intimate meet-and-greet will be hosted virtually for a select group of students/student organizations at 8pm. CSDI, UNIDOS, Spectrum, and Sigma Lambda Gamma are co-sponsoring this programming.
Annual Latin American and Caribbean UniDiversity Festival
This year's UniDiversity Festival will take place on Friday, September 17, 2021, 5:30-9:00 pm, Oxford Uptown Parks High St. & Main St., Oxford, OH. (Following the university's new COVID-19 policies we won't have an alternative location as promoted earlier for the festival.) The UniDiversity Festival is a collaborative initiative to promote diversity and inclusion in our community, and it is also a chance to learn more about the valuable contributions of the Latin American, Latinx, and Caribbean peoples and cultures. Every year the UniDiversity festival is the kick-off of a month full of activities at Miami University and Oxford Ohio. This community event is a portal for intercultural connections and civic engagement.
The full program is now available on UniDiversity Festival | GLI FB 
Upcoming Religious Holy Days and Holidays & Inclusive Scheduling
September 3: Paryushana Parva (Jain)
September 7-8*: Rosh Hashanah (Jewish)
September 10: Ganesh Chaturthi (Hindu)
September 15-16*: Yom Kippur (Jewish)
September 20-27*: Sukkot (Jewish)
September 22: Mabon (Pagan/Wiccan)
September 28*: Shemini Atzeret (Jewish)
September 29*: Simchat Torah (Jewish)
"*" denotes holidays that start sundown the day before. Please note that individual practices may vary.
Please see the academic affairs calendar and complementing interfaith narrative calendar for policies and for more information, and regarding religious holy days and holidays observed by Miami Community members during the month of September.
With Love and Honor,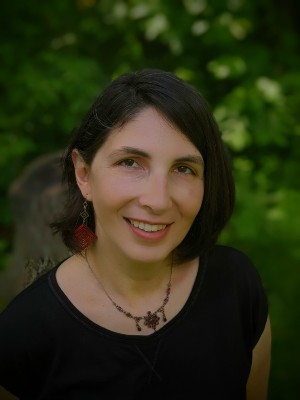 Cristina Alcalde, Ph.D. (she/her/hers)
Vice President for Institutional Diversity and Inclusion
Professor, Global and Intercultural Studies
vpDiversity@MiamiOH.edu