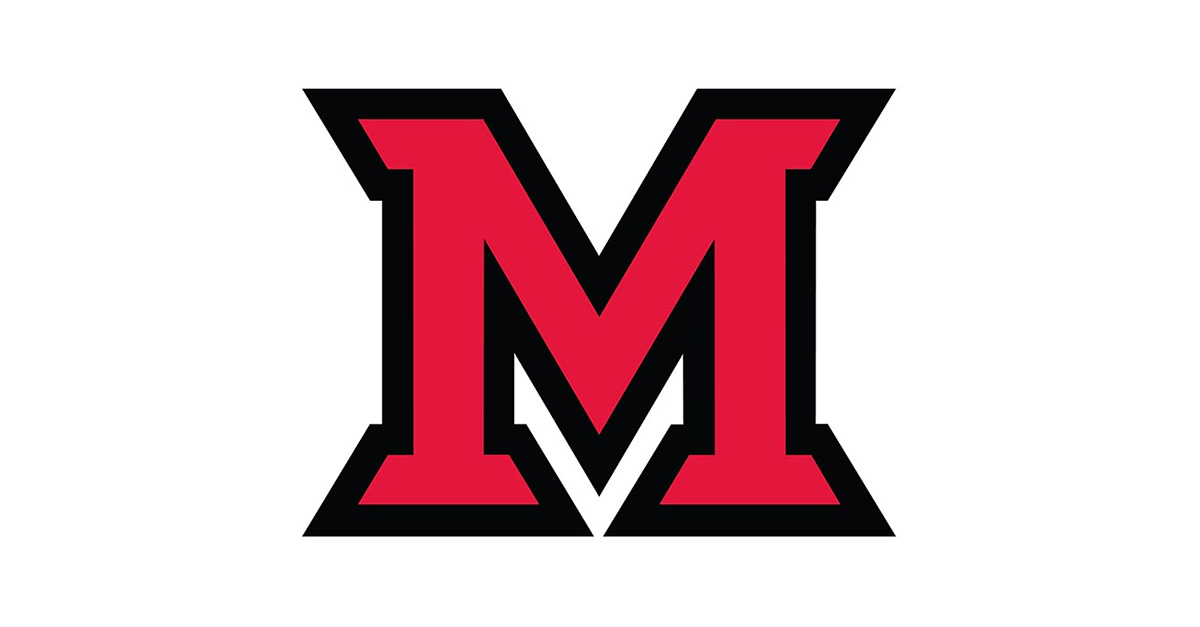 Mar 14, 2022
Greetings Miami University,
Here is this week's diversity, equity, inclusion "weekly three" from the Office of Institutional Diversity:
**No Weekly Three will be produced the week of 3/21. We look forward to resuming after Spring Break**
Now Accepting Submissions for April and May Heritage and History Months
Working in close collaboration with faculty, staff, and student partners, the Office of Institutional Diversity and Inclusion provides opportunities for the Miami community to continue our learning and engage in meaningful programming that recognizes, examines, and values historical legacies of a diverse array of identities. Heritage Month programming supports Miami's inclusive excellence and DEI mission and connects to, among other areas, DEI Task Force Pillar 2: Cultural Consciousness, which encourages the Miami University community to enhance our awareness, knowledge, and skills to enrich and renew our intercultural competence. Submit your proposal considering priority deadlines for each proposed history and heritage month celebrations.
Diversity, Equity, and Inclusion "Behind the Scenes" Town Halls
In line with Pillar 5: Inclusion and Accountability, Recommendation 3, OIDI hosts "Behind the Scenes" Townhalls to provide insights and details of how DEI is embedded in the decision-making processes and practices of each division. This Spring we invite the Miami community to join an expanded DEI Behind the Scenes Townhall Series, featuring Colleges and Deans. 
College of Arts and Science | Date TBD
MUDEC Teaching Appointment
The Miami University Dolibois European Center (MUDEC) is pleased to invite proposals from faculty interested in a teaching appointment at the Center in the Grand Duchy of Luxembourg for the 2023-2024 academic year. The Center is housed in a renovated 15th- century château in Luxembourg's third-largest city of Differdange. Scholarly enrichment and professional development for the faculty and staff of the University is a core mission of MUDEC. To this end, MUDEC offers two full-year appointments for the 2023-24 academic year. To apply, please complete the steps in the MUDEC Call for Proposals booklet attached. Questions? Contact Kimberly Miller, MUDEC Assistant Director (mill2050@MiamiOH.edu) or Dr. Terri Barr, Chair of the MUDEC Curriculum Committee (barrtf@MiamiOH.edu).
Critical Race Theory Legislation
House Bill 327, otherwise known as Critical Race Theory legislation, is in the beginning stages of the legislative process. HB 327 is currently going through committee hearings in the Ohio House. The legislation still needs to be passed by the Ohio House, go through the legislative process and be passed by the Ohio Senate before the Governor considers signing the legislation into law. This bill has been a topic of discussion and concern within the University Senate and within our faculty ranks- both here and at other universities. We believe that the most effective way to share individual concerns is to speak directly to your state senators or representatives as one of their voting constituencies. We continue to work collectively through IUC as well on multiple levels to ensure we continue to honor closely held principles such as freedom of speech and academic freedom.
9th Biennial Myaamiaki Conference
We invite all to join us for the 9th biennial Myaamiaki Conference where the Myaamia Center will present our ongoing activities that support the revitalization of Myaamia language and culture. The conference is a great way to learn about a wide range of research projects that are underway and the educational initiatives that the Myaamia Center continues to develop. The 2022 Myaamiaki Conference will be a part of the 50th-anniversary celebrations of the relationship between the Miami Tribe of Oklahoma and Miami University. This unique partnership is expressed through a shared commitment to neepwaantiinki, 'learning from each other,' which has played a key role in the Miami Tribe's language revitalization efforts that have led to the first generation in nearly 100 years learning to speak the Myaamia language. Date: Saturday, April 9, 2022 Time: 9:00 a.m.-4:00 p.m. Location: Armstrong Student CenterThis will be a hybrid in-person and virtual event. Details for joining this virtual event will be announced soon. The conference is free to the public. We ask that attendees register for the conference.
Register for Myaamiaki Conference
Dragonfly Diversity Cafe!
"Science and Perspective: The Importance of Local Knowledge for Global Conservation"
Thursday, March 17, 7:30 PM
Dr. Ancileno (Leno) Davis, Senior Scientist and Policy Analyst at the Bahamas National Trust will discuss how diversity affects understanding and action in conservation engagement
Register for Dragonfly Diversity Cafe
Robert E. Strippel Memorial Fund for Continuing Dialogue on Justice - Spring Series 2022
Skills for Bridging the Divide Workshop
Saturday, April 2
A free workshop to learn & practice skills for having more respectful & productive political conversations with people on the "other side." There's a lot of stress these days among family members and friends who are divided politically, and the current polarized public conversation doesn't help. Please join us for a Braver Angels Skills for Bridging the Divide Workshop and learn skills for having respectful conversations that clarify differences, search for common ground, and affirm the importance of the relationship.
Three: Celebrations & Recognition
National Deaf History Month
National Deaf History Month (March 13-April 15) is celebrated at this time of year because of three main events in the history of deaf education. On April 15, 1817, America's first public school for the deaf was opened. On April 8, 1864, Gallaudet University (the first institution of higher education for the deaf and hard of hearing) was officially founded. On March 13, 1988, Gallaudet University hired its first deaf president. The National Association of the Deaf (NAD) first introduced National Deaf History Month in 1997 and, in 2006, the American Library Association partnered with NAD in supporting and spreading awareness of this celebration. We encourage all Miamians to engage in dialogue and allyship, including through campus and community organizations such as SDAC and the Miller Center for Student Disability Services.
Women's History Month
During the month of March, Miami University commemorates and encourages the studying, observing and celebrating of the vital role of women in the U.S. and across the globe. This month foregrounds both the accomplishments and struggles for women and girls in the past and in contemporary societies. In the U.S., Women's History Month had its origins as a national celebration in 1981. In 1987 after being petitioned by the National Women's History Project, Congress passed Pub. L. 100-9 which designated the month of March 1987 as "Women's History Month
The Power of Women
is a social media campaign to raise awareness about the impact women have had in our society. Therefore, we are inviting faculty, staff, and students to submit photos and quotes/dichos/sayings of women who empowered them or left a lasting impression on them. This information will be merged to create a social media image submitters can use to post on their own social media, and will be featured on OIDI social media platforms.
The César Chávez Day Celebration
Sustaining A System Change through Community-Based Capacity Building
Leo Calderon, Former Director of Latino Student Affairs at Northern Kentucky University | Keynote speaker
5:00 pm Keynote followed by a panel discussion and reception
As a child of migrant workers who struggled just to get by, César Chávez knew the importance of having an economy that works for everyone and devoted his life to ensuring our Nation upheld the values upon which it was founded. On his birthday, we celebrate a man who reminded us—above all else—that we all share a common humanity, each of us having our own value and contributing to the same destiny, and we carry forward his legacy by echoing his peaceful and eloquent calls for a more just and equal society.
~United States of America, 2016 Presidential Proclamation, César Chávez Day
View Details and Save the Date
Upcoming Religious Holy Days and Holidays & Inclusive Scheduling
Please see the academic affairs calendar and complementing interfaith narrative calendar for policies and for more information, and regarding religious holy days and holidays observed by Miami Community members throughout the year.
With Love and Honor,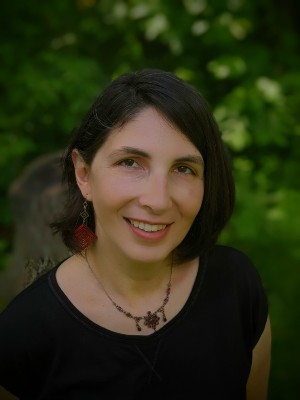 Cristina Alcalde, Ph.D. (she/her/hers)
Vice President for Institutional Diversity and Inclusion
Professor, Global and Intercultural Studies
vpDiversity@MiamiOH.edu