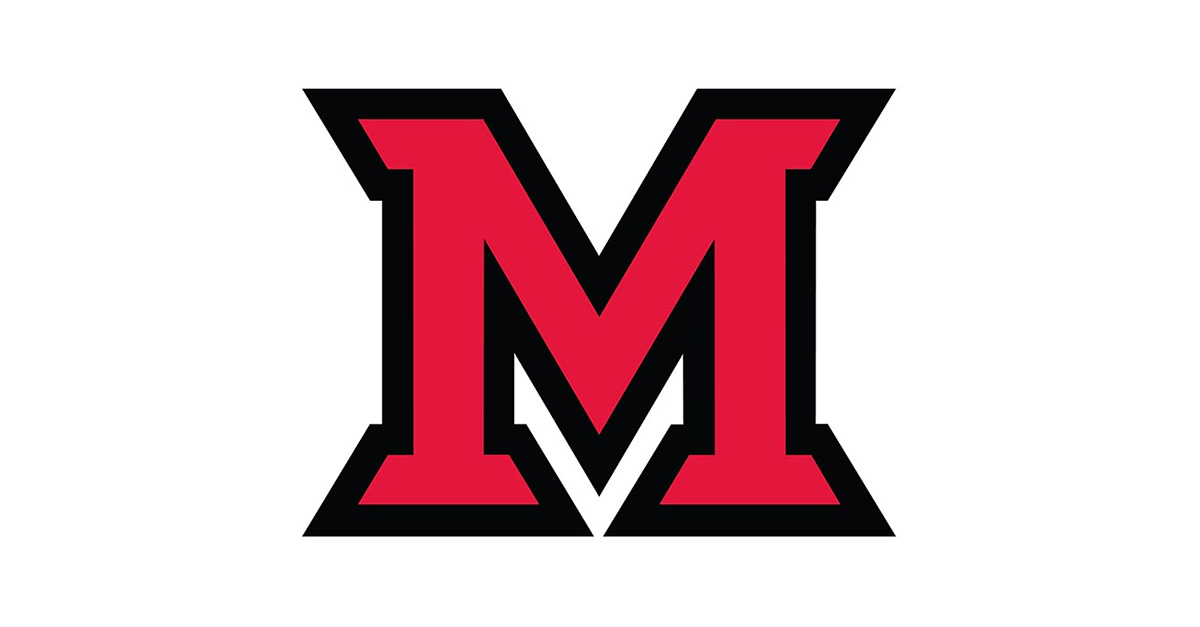 Mar 28, 2022
Greetings Miami University,
Here is this week's diversity, equity, inclusion "weekly three" from the Office of Institutional Diversity:
We invite you to follow us on our newly launched social media, to learn more about events, workshops and campus offerings OIDI is developing. Follow us on Instagram (@MiamiOH_OIDI), Facebook and Twitter (@MiamiOH_OIDI) to get the latest information and updates around DEI efforts at Miami University. If you would like to have your event or workshop highlighted on our social media, please reach out to Hiram Ramirez (ramireh2@MiamiOH.edu).
Now Accepting Submissions for April and May Heritage and History Months
Working in close collaboration with faculty, staff, and student partners, the Office of Institutional Diversity and Inclusion provides opportunities for the Miami community to continue our learning and engage in meaningful programming that recognizes, examines, and values historical legacies of a diverse array of identities. Heritage Month programming supports Miami's inclusive excellence and DEI mission and connects to, among other areas, DEI Task Force Pillar 2: Cultural Consciousness, which encourages the Miami University community to enhance our awareness, knowledge, and skills to enrich and renew our intercultural competence. Submit your proposal considering priority deadlines for each proposed history and heritage month celebration.
Diversity, Equity and Inclusion Miami Online Course
Course registration has been extended until April 10, 2022.
Miami University's Office of the President and the Office of Institutional Diversity and Inclusion are proud to introduce this Online Course – completely free to alumni, faculty, and staff. The in-depth, 45-minute modules, developed and led by distinguished Miami faculty and staff experts, tackle 10 essential topics such as bias, stereotypes, and microaggressions; cultural intelligence; race and anti-racism; ableism; strategies for workplace inclusiveness, and more.  After registering, alumni, faculty, and staff can complete this course at their own pace between March 14 and May 31. You can watch a brief promo video of this exciting new initiative, and alumni, faculty, and staff can register for the course. A special thank you to Elizabeth Farrar, Katherine Marusic, Rachel Valerio, Kristine Smith, and Josh Smith of the Miami Online (formerly eLearning) office for all their amazing behind-the-scenes work and support to make this a reality.
DEI Student Advisory Council
This semester we have initiated this council to help maintain regular lines of communication with students (both graduate and undergraduate); to ensure students are empowered to provide regular input and recommendations related to student experiences with campus climate, new DEI-related initiatives, and DEI more broadly; and to proactively and collaboratively examine university efforts to address these concerns. We are excited to announce our council members for 2022:
Pankhuri Aggarwal
Miranda Corpora
Dawson Cosgrove
Akanksha Das
Saranya Sanaka
Sumit Tripathi
Gabrielle Williams
Asia Flores
Andrew Abata
9th Biennial Myaamiaki Conference
We invite all to join us for the 9th biennial Myaamiaki Conference where the Myaamia Center will present our ongoing activities that support the revitalization of Myaamia language and culture. The conference is a great way to learn about a wide range of research projects that are underway and the educational initiatives that the Myaamia Center continues to develop. The 2022 Myaamiaki Conference will be a part of the 50th-anniversary celebrations of the relationship between the Miami Tribe of Oklahoma and Miami University. This unique partnership is expressed through a shared commitment to neepwaantiinki, 'learning from each other,' which has played a key role in the Miami Tribe's language revitalization efforts that have led to the first generation in nearly 100 years learning to speak the Myaamia language. Date: Saturday, April 9, 2022 Time: 9:00 a.m.-4:00 p.m. Location: Armstrong Student CenterThis will be a hybrid in-person and virtual event. Details for joining this virtual event will be announced soon. The conference is free to the public. We ask that attendees register for the conference.
Register for Myaamiaki Conference
Keynote Speaker
Dr. Cynthia B. Dillard will give the keynote The Spirit of Our Work: Black Women Teachers (Re)member, to Miami University on Friday April 1 and 2, 2022. The keynote lecture is open to the public and there will be a book signing with reception. Dr. Dillard will discuss her new book The Spirit of Our Work: Black Women Teachers (Re)Member. The lecture will take place on Friday, 1st, 2022 in Rm 322 McGuffey.
Access for All: Accessible Technology Symposium
The annual symposium will be held virtually this year on Thursday, April 14, 2022, from 2 - 3:30 p.m.
This year's keynote speaker is Liz Persaud, the Program and Outreach Manager for Tools for Life, Georgia's Assistive Technology Act Program at the Center for Inclusive Design and Innovation at Georgia Tech University. Persaud will be presenting Across the Table - Strategies and Solutions for Living in a Collective Community. In this session, Persaud will explore and share the collective role each of us play in promoting successful independent living beyond the everyday "typical" environments for individuals with disabilities. This free symposium is open to the entire Miami community.
Robert E. Strippel Memorial Fund for Continuing Dialogue on Justice - Spring Series 2022
Skills for Bridging the Divide Workshop
Saturday, April 2
A free workshop to learn & practice skills for having more respectful & productive political conversations with people on the "other side." There's a lot of stress these days among family members and friends who are divided politically, and the current polarized public conversation doesn't help. Please join us for a Braver Angels Skills for Bridging the Divide Workshop and learn skills for having respectful conversations that clarify differences, search for common ground, and affirm the importance of the relationship.
Register for Skills for Bridging the Divide
Miami Presents: The College Tour
Show and panel | Tuesday, April 12 | 7:00 p.m. ET
Join the Miami University Alumni Association for a screening of Miami University's episode of "The College Tour" TV show. This is a great way to relive your Miami memories, while also learning about what this campus means to current students. After the half-hour episode, several Miami students who are featured in the Miami episode will participate in a panel discussion.
Three: Celebrations & Recognition
The Power of Women
This is a social media campaign to raise awareness about the impact women have had in our society. Therefore, we are inviting faculty, staff, and students to submit photos and quotes/dichos/sayings of women who empowered them or left a lasting impression on them. This information will be merged to create a social media image submitters can use to post on their own social media, and will be featured on OIDI social media platforms.
Arab American Heritage Month
This is a time for celebrating the history, contributions, and culture of the diverse populations of Arab Americans. In 2019, Rep. Debbie Dingell (D-MI) and Rep. Rashida Tlaib (D-MI) issued a congressional resolution for NAAHM to be recognized on a national scale. Arab Americans have ancestry in one of the world's 22 Arab nations, which are located from northern Africa through western Asia. The people of these nations are ethnically, politically, and religiously diverse but share a common cultural and linguistic heritage. We encourage all Miamians to engage in dialogue and allyship with our campus community organizations such as the Middle Eastern Student Association.
2022 Arthur Ashe Jr. Sports Scholar
Miami University is very proud of Mia Gordon for being nominated for the prestigious Arthur Ashe Jr. Sports Scholar. One in only 10 women selected in the entire country is a great testament to Mia's hard work and dedication to her education, her team and the entire Miami Ohio community. The Arthur Ashe Jr. Sports Scholar award is a part of Diverse: Issues In Higher Education's quarter-century legacy of recognizing outstanding minority young men and women who have distinguished themselves in their academic and athletic pursuits. Congratulations Mia!
The César Chávez Day Celebration
Sustaining A System Change through Community-Based Capacity Building
Leo Calderon, Former Director of Latino Student Affairs at Northern Kentucky University | Keynote speaker
5:00 pm Keynote followed by a panel discussion and reception
As a child of migrant workers who struggled just to get by, César Chávez knew the importance of having an economy that works for everyone and devoted his life to ensuring our Nation upheld the values upon which it was founded. On his birthday, we celebrate a man who reminded us—above all else—that we all share a common humanity, each of us having our own value and contributing to the same destiny, and we carry forward his legacy by echoing his peaceful and eloquent calls for a more just and equal society.
~United States of America, 2016 Presidential Proclamation, César Chávez Day
View Details and Save the Date
Education and Sharing Day, April 12
This day is observed annually on the 11th day of the month of Nisan on the Jewish calendar. This day emphasizes the vital role of education in society. This day is observed on the anniversary of the birth of the Lubavitcher Rebbe, Rabbi Menachem Mendel Schneerson, of righteous memory, who dedicated his life to the cause of education. Education goes beyond obtaining a degree to shape a certain career; it also cultivates the spirit and develops the character through collaborative efforts between mentors, educators, family members and community leaders.
Upcoming Religious Holy Days and Holidays & Inclusive Scheduling
Please see the academic affairs calendar and complementing interfaith narrative calendar for policies and for more information, and regarding religious holy days and holidays observed by Miami Community members throughout the year.
With Love and Honor,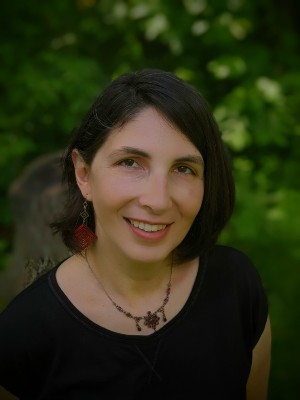 Cristina Alcalde, Ph.D. (she/her/hers)
Vice President for Institutional Diversity and Inclusion
Professor, Global and Intercultural Studies
vpDiversity@MiamiOH.edu