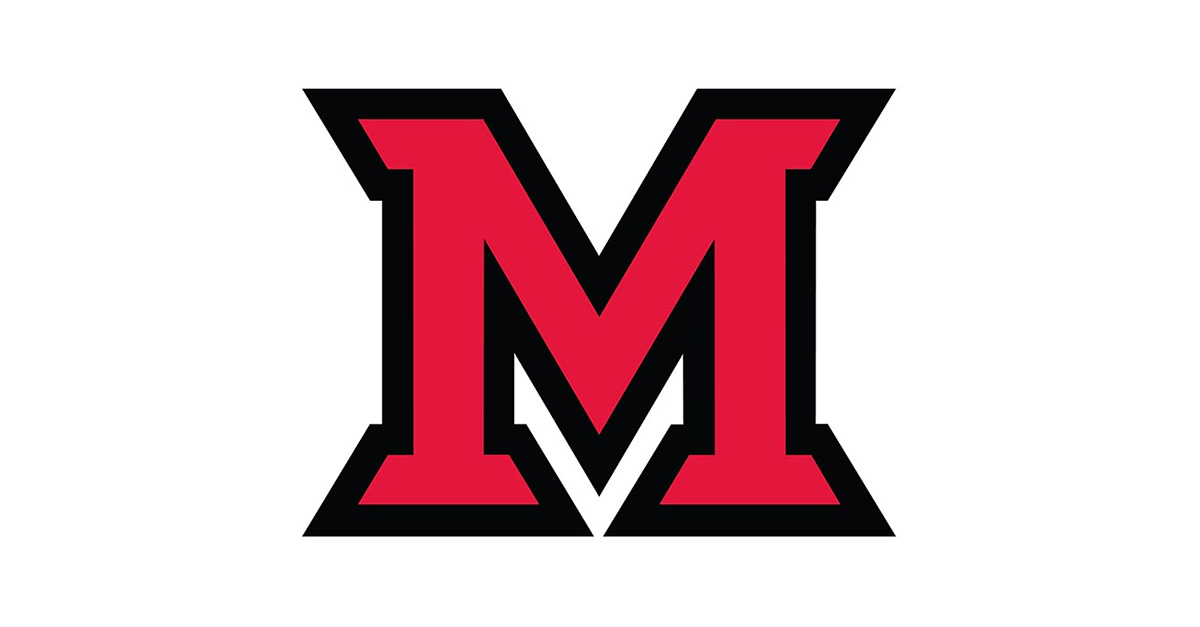 Jul 22, 2022
Greetings Miami University,
In addition to our regular Weekly Three information, this month we are excited to share our Annual Report. In 2021-2022, the Office of Institutional Diversity and Inclusion focused on restructuring and reorganizing internally, and on centering university-wide efforts that contribute to capacity-building, systemic change, and cultural transformation. 
As we center transparency and accountability, we share this report to highlight some of the efforts within and from the Office of Institutional Diversity and Inclusion, and beyond. We are proud of the work accomplished this year, which builds on past progress and reflects new opportunities for implementation of best practices and innovation. As part of our steadfast commitment to diversity, equity, and inclusion and understanding that change must be systemic, we also acknowledge the work that remains to be done.
Thank you for making this work possible, and for continuing to push Miami forward. I look forward to continuing to share our progress and impact moving forward, and welcome your ideas and feedback as we work together towards an ever more inclusive Miami.
We invite you to read the report, learn about OIDI efforts, highlights from across the university, and plans for next year.
This summer, the Office for Institutional Diversity and Inclusion will continue to focus on strategic planning to move diversity, equity, and inclusion efforts forward. We invite you to visit the OIDI webpage throughout the summer for updates and for information. Meet the OIDI team; read the Spring 2022 Progress Report on the Presidential DEI Taskforce; check out recent and upcoming educational programming on Miamians' rich, intersectional histories and experiences through History and Heritage Months; and sign up for anti-racism workshops and SafeZone training. For ideas for summer reading, browse our growing list of suggested readings on a range of DEI topics, from anti-racism to allyship to LGBTQIA+ experiences here. If you are planning ahead, we encourage you to consult the Inclusive Scheduling and Religious Observances webpage as you schedule events and programming.
---
New Divisional Diversity Officers Leadership Council
In the spirit of supporting and coordinating DEI efforts across the university, the Office of Institutional Diversity and Inclusion has launched three new key DEI Councils (the Academic Officers Leadership Council, Student DEI Council, and the Divisional Officers Leadership Council). The goals of this Council are to identify, discuss and support unit-based and cross-unit efforts; develop new collaborative ways forward to foster inclusive excellence; share and coordinate programming; identify and proactively support the work and ongoing professional development of DEI leaders; provide a space for those directly engaged in DEI work to constructively discuss challenges and opportunities, and ensure broad-based input and discussions about university-wide DEI planning and strategies. This Council and the Academic Officers Leadership Council (DEI officers representing academic colleges) complement one another and will meet together once per semester to discuss possible forms of collaboration to move forward DEI. The group will meet for the first time this month.
---
Now Accepting Submissions for Fall Semester Heritage and History Months
Working in close collaboration with faculty, staff, and student partners, the Office of Institutional Diversity and Inclusion provides opportunities for the Miami community to continue our learning and engage in meaningful programming that recognizes, examines, and values historical legacies of a diverse array of identities. Heritage Month programming supports Miami's inclusive excellence and DEI mission and connects to, among other areas, DEI Task Force Pillar 2: Cultural Consciousness, which encourages the Miami University community to enhance our awareness, knowledge, and skills to enrich and renew our intercultural competence. Submit your proposal considering priority deadlines for each proposed history and heritage month celebrations.
Student Email Alias Now Available
In an effort to be inclusive of all students, Miami's IT department announced in June that students are now able to receive a UniqueID-style email alias that matches their preferred (chosen) name. Originally envisioned by the Technology Inclusivity Program Team, the proposal was vetted with IT Security, Office of General Counsel, Dean's Advisory Board, IT technical and operations teams, and other stakeholder groups prior to implementation. This student email alias provides a light-weight alternative to the far-more comprehensive and involved UniqueID change process that has long been the only way for students to align their email address with their identity.
---
Anti-Racism Workshop Summer Dates

Anti-racism work requires sustained, proactive education and engagement as well as systemic, intentional efforts at micro-and macro-levels. The Office of Institutional Diversity and Inclusion is excited to announce a set of workshop dates for summer. Sign up for one of the anti-racism workshops that will take place on one of the following Thursday July 28, and Friday, August 12. Workshop time is 10:00am till 11:30am and will be taking place in-person. More dates have been added for the upcoming school year.
---
National Suicide Prevention Lifeline
On July 16, 2022, the National Suicide Prevention Lifeline went live. This lifeline, which connects those in need to trained counselors in the existing network, is accessible by dialing or texting 988. When people call, text, or chat 988, they will be connected to trained counselors that are part of the existing National Suicide Prevention Lifeline network. These trained counselors will listen, understand how their problems are affecting them, provide support, and connect them to resources if necessary. Miami phone lines have been configured to route anyone who dials 988 from a desk phone or softphone to the National Suicide Prevention network. You do not have to dial routing numbers (like you would to get to off-campus phones). Simply dial 988! Visit the 988Lifeline website for more information.
Three: Celebrations and Recognition
Joseph B. Gittler Award
Dr. Rodney Coates was named the winner of the 2022 Joseph B Gittler Award. The award selection was based on Dr. Coates' dedication, scholar activism, and constant presence in communities by offering his time, ideas and support of education and social justice. This award was established in 2007 through an endowment by Joseph B. Gittler in recognition of The Society for the Study of Social Problems member for significant scholarly achievements on the ethical resolution of social problems. Please join us in extending congratulations to Dr. Coates on this important award.
---
Grand Gold CASE Circle of Excellence Award
Miami University is excited to announce that it has received the Grand Gold CASE Circle of Excellence Award this year. The award was given in the Special Events category for A Day of Reflection: 175th Anniversary of Miami Tribe's Removal. This initiative was led by various units throughout the institution. In particular, UCM developed the concept and led the execution of the event, and the Myaamia Center provided an immeasurable amount of guidance on the event and managed all communications with the Miami Tribe. The Office of Institutional Diversity and Inclusion assisted with the planning of the event. Physical facilities, campus services, procurement, Campus Police Department, Athletics, IT Services, the Art Museum, Regionals, Advancement, and Student Life all played crucial roles in the execution of this event as well.
---
The Telly Awards
Miami University's new online Diversity, Equity, and Inclusion (DEI) course earned Bronze from the Telly Awards, the world's largest honor for video and television content across all screens, in the Online Series - Education and Discovery category. The online course is self-paced, and seeks to empower individuals to lead and support diverse, equitable, and inclusive workplaces. It provides insights and best practices from experts in the field, and includes topics such as antiracism, LGBTQIA+ Identities, and Ableism. The breadth and depth of the modules reflect Miami's holistic and intersectional approach to diversity. There were over 860 Miamians who registered for the DEI Online Module Series this semester. You can learn more and sign up to be notified about the next launch on our webpage. Read about the award on Miami's News and Events' website.
Upcoming Religious Holidays and Holy Days and Inclusive Scheduling
July Spotlight
July 9-10*: Eid al Adha (Islam) - also known as the Feast of Sacrifice. It signifies the willingness of the Prophet Ibrahim to sacrifice his son, Ismail as ordered by Allah.
---
July 9: Martyrdom of the Báb (Bahá'í) - the date the Báb was executed
---
July 11: Feast of St. Benedict (Catholicism) - celebrates the life and contribution of St. Benedict. The holiday is also celebrated on March 21.
---
July 23: Birthday of Emperor Haile Selassie (Rastafarian) - Commemorates the implementation of Ethiopia's first constitution.
---
July 25: St. James the Great Day (Christian) - Celebrates the life and service of St. James.
---
"*" denotes holidays that start sundown the day before. Please note that individual practices may vary. Please see the academic affairs calendar and complementing interfaith narrative calendar for policies and for more information, and regarding religious holy days and holidays observed by Miami Community members.
With Love and Honor,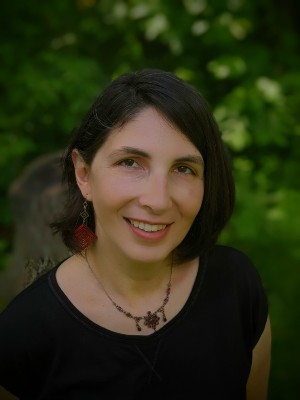 Cristina Alcalde, Ph.D. (she/her/hers)
Vice President for Institutional Diversity and Inclusion
Professor, Global and Intercultural Studies
vpDiversity@MiamiOH.edu