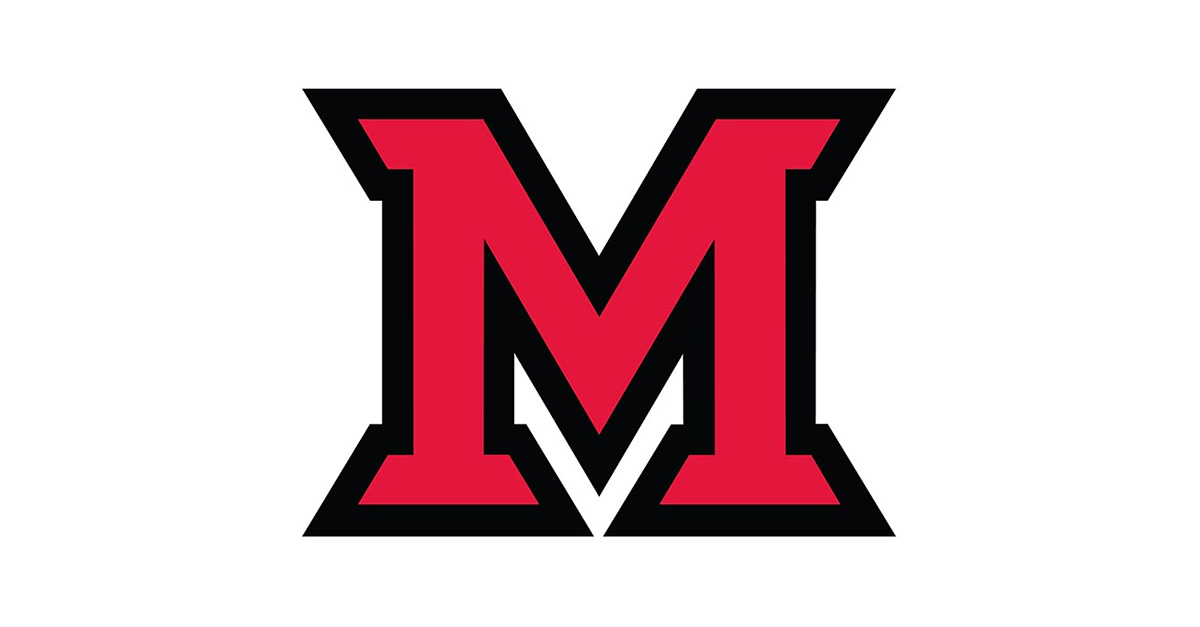 Sep 06, 2022
As part of Miami's holistic climate study approach, we have started with stay interviews for racially minoritized faculty and staff this summer and will continue these interviews this semester. In the Spring, we look forward to launching a climate survey for all students, faculty, and staff. Information from these initiatives will be essential as we develop a DEI Strategic Plan.
---
We invite you to visit the new Bias Reporting web page, which contains information on how to report bias incidents. The new Bias Incident reporting form includes an accessible, new format.
---
Now Accepting Submissions for Native American, Heritage and History Month and Trans Awareness Week. Working in close collaboration with faculty, staff, and student partners, the Office of Institutional Diversity and Inclusion provides opportunities for the Miami community to continue our learning and engage in meaningful programming that recognizes, examines, and values historical legacies of a diverse array of identities. Heritage Month programming supports Miami's inclusive excellence and DEI mission and connects to, among other areas, DEI Task Force Pillar 2: Cultural Consciousness, which encourages the Miami University community to enhance our awareness, knowledge, and skills to enrich and renew our intercultural competence. Submit your proposal considering priority deadlines for each proposed history and heritage month celebrations.
---
Hispanic / Latinx Heritage Month Programming: We invite the campus community to explore this web page to find more information about the events being held in honor of this heritage month. If you are hosting an event for Hispanic/Latinx Heritage Month, and you do not see it featured here, email Hiram Ramirez to have it added.
Anti-Racism Workshop
Anti-racism work requires sustained, proactive education and engagement as well as systemic, intentional efforts at micro-and macro-levels. The Office of Institutional Diversity and Inclusion is excited to continue providing this workshop for the new school year. New dates and an online option have been added to the sign up form, so check it out. If you are interested in OIDI providing this workshop specifically for your department, complete the Department Sign-up Form and we will follow up with you.
---
Diversity Statement Workshop
Wednesday, Sept. 21 | 1-2pm | Zoom | In an endeavor to complement the structural and capacity-building efforts made in Faculty Searches, the Office of Institutional Diversity and Inclusion has created this workshop on diversity statements for students. This new workshop offering supports both undergraduates and graduate students entering our increasingly competitive and diverse job market. The workshop will also include elements on developing a diversity statement for graduate programs, to support students aspiring for entry into graduate programs Please RSVP to this workshop.
---
Student Email Alias Now Available

In an effort to be inclusive of all students, Miami's IT department announced in June that students are now able to receive a UniqueID-style email alias that matches their preferred (chosen) name. Originally envisioned by the Technology Inclusivity Program Team, the proposal was vetted with IT Security, Office of General Counsel, Dean's Advisory Board, IT technical and operations teams, and other stakeholder groups prior to implementation. This student email alias provides a light-weight alternative to the far-more comprehensive and involved UniqueID change process that has long been the only way for students to align their email address with their identity.
---
National Suicide Prevention Lifeline
On July 16, 2022, the National Suicide Prevention Lifeline went live. This lifeline, which connects those in need to trained counselors in the existing network, is accessible by dialing or texting 988. When people call, text, or chat 988, they will be connected to trained counselors that are part of the existing National Suicide Prevention Lifeline network. These trained counselors will listen, understand how their problems are affecting them, provide support, and connect them to resources if necessary. Miami phone lines have been configured to route anyone who dials 988 from a desk phone or softphone to the National Suicide Prevention network. You do not have to dial routing numbers (like you would to get to off-campus phones). Simply dial 988! Visit the 988Lifeline website for more information.
---
Cafe con Cultura
Wednesday, Sept. 7 | 11:30 a.m. to 1:30 p.m. | Upham Hall, University Seal (Outside Upham Hall) | Opening event for Hispanic/Latinx Heritage Month with community building and information sharing opportunities. At this event academic units, divisional departments, and student organizations will be in attendance to share information and resources related to diversity, equity, and inclusion. If you would like to have a table at the event, please visit our sign-up form.
Sponsored by the Office of Institutional Diversity and Inclusion
---
International Connections

The International Student and Scholar Services invites you to their International Connections events this school year. These events are an opportunity for Miamians who are looking to meet other community members from or interested in a particular region, country, or heritage. The events will be held at the International Student Center, MacMillan 017 with breakout rooms across MacMillan Hall from 5:15-6:45pm. Activities and light refreshments will be provided.  Attendees are also welcome to share a game, activity, info about another upcoming event, or other ways to stay connected.  Visit Miami Events Calendar for more details.
---
What's Color Got to Do With It? A Legacy of Labels and Leadership
Tuesday, Sept. 13 | 4 - 6 p.m. | Shriver Center, Bystrom Room | This talk will illuminate the impact of the historic changes, current status, and future opportunities for women of color as authentic leaders. It will examine examples of overcoming implicit bias and challenge participants to reflect on the power of passion, purpose, perspective, and perseverance in their leadership journey.
Sponsored by the Office of Institutional Diversity and Inclusion
---
Teaching in a PWI: A Conversation on Opportunities & Challenges

Attend a panel presentation to discuss ways to cultivate supportive learning environments in a predominantly white institution (PWI). This session is co-sponsored by the Office of Institutional Diversity & Inclusion, the Graduate School, the Department of English, the CTE, IGSA, and OGSA. Register by September 14. Complete the registration form.
---
Undesireables: A Queer History of Latinx Challenges to U.S. Immigration Policy
Thursday, Sept. 15 | 5 p.m. |Shriver Center Heritage Room | Professor Capó is a transnational historian whose research interests include modern U.S. history, especially the United States; relationship to the Caribbean and Latin America. His first book, Welcome to Fairyland: Queer Miami before 1940 (UNC Press, 2017), has received six awards and honors, including the Charles S. Sydnor Award for the best book written on Southern history. He is the recipient of the Audre Lorde Prize from the Committee on Lesbian, Gay, Bisexual and Transgender History and the Carlton C. Qualey Award from the Immigration and Ethnic History Society. Capó's research extends to his commitment to public history. He curated "Queer Miami: A History of LGBTQ Communities" for History Miami Museum and participated in a National Park Service initiative to promote and identify historic LGBTQ sites.
Sponsored by the Latin American, Latino/a, and Caribbean Studies and the Office of Institutional Diversity and Inclusion
---
Poetry at Miami Exhibition and Award

This fall, University Libraries will be providing three $500 Curatorial Fellowship Awards to students who are interested in collaborating in the process of creating a library exhibit about Poetry at Miami (focusing mostly on student poetry) over the years. Students interested in this fellowship can find more information on how to apply on the Fellowship's webpage. Application deadline is on Sunday, September 18, 2022.
---
Diversity and Inclusion Networking Event

The Diversity & Inclusion Networking (DINE) Event is designed to provide an opportunity for students to build relationships with employers who are committed to diversity, equity and inclusion. Visit the Center for Career Exploration and Success for more information and other opportunities.
---
Career Academy Applications are Open!
Career Academy is a multi-day immersion trip designed to address the career development needs of Miami University students who represent diverse backgrounds. It is an opportunity to have personalized interactions with high profile employers across various industries. Visit the Education Abroad Programs website for more information. Application deadline is on Friday, September 23, 2022.
Three: Celebrations and Recognition
Miami University Humanities Lab
Labs operate at the intersection of courses in different disciplines, providing opportunities for hands-on public engagement. Dr. Tammy Brown (GIC) is completing work on an
Antiracism Lab
with instructors and students at Cincinnati's Aiken High School. The lab explores antiracism as a pedagogical approach and way of being in the world through the study of major themes in African American history and culture.
---
Movers and Makers Recognition
Three Miamians and ABFAS members were profiled in the August 2022 issue of a Cincinnati magazine, Movers and Makers, as three of the 25 Leaders in Cincinnati Tri-State Higher Education Institutions Making A Mark. Dr. Ande Durojaiye, Vice President and Dean, Miami University Regionals, College of Liberal Arts and Applied Science was recognized as one of the "Up-and-Coming Young Leaders (Under 50). Randi Thomas, Vice President, ASPIRE - Advancing Strategy, Partnerships, Institutional Relations, and Economy was recognized under the category of "Established Leader in a New Role. And Carolyn S. Craig, Director of Diversity, Equity, Inclusion, and Belonging and Academic Diversity Officer, College of Arts and Science was recognized as a "Recent Addition with Great Expectation. You can read or download the issue on the Movers and Makers Digital Edition webpage.
---
Louis Stokes Alliance for Minority Participation (LSAMP) Program
Congratulations to Miami's LSAMP program for receiving INSIGHT Into Diversity magazine award for its commitment to underrepresented students. The Inspiring Programs in STEM honor is awarded to universities that have established cutting-edge programs, events, and initiatives devoted to the work of improving diversity, equity, and inclusion (DEI) in STEM.
---
Leroy F. Aarons Award
Congratulations to Dr. Bruce E. Drushel, Professor and Chair for the Department of Media, Journalism and Film, for receiving the Leroy F. Aarons Award for career achievement in LGBTQ+ teaching and scholarship. The Leroy F. Aarons Award recognizes one individual for their career achievement in education and research affecting the LGBTQ community. This award is presented by the Association for Education in Journalism and Mass Communication (AEJMC).
---
Joseph B. Gittler Award
Dr. Rodney Coates was named the winner of the 2022 Joseph B Gittler Award. The award selection was based on Dr. Coates' dedication, scholar activism, and constant presence in communities by offering his time, ideas and support of education and social justice. This award was established in 2007 through an endowment by Joseph B. Gittler in recognition of The Society for the Study of Social Problems member for significant scholarly achievements on the ethical resolution of social problems. Please join us in extending congratulations to Dr. Coates on this important award.
---
Grand Gold CASE Circle of Excellence Award
Miami University is excited to announce that it has received the Grand Gold CASE Circle of Excellence Award this year. The award was given in the Special Events category for A Day of Reflection: 175th Anniversary of Miami Tribe's Removal. This initiative was led by various units throughout the institution. In particular, UCM developed the concept and led the execution of the event, and the Myaamia Center provided an immeasurable amount of guidance on the event and managed all communications with the Miami Tribe. The Office of Institutional Diversity and Inclusion assisted with the planning of the event. Physical facilities, campus services, procurement, Campus Police Department, Athletics, IT Services, the Art Museum, Regionals, Advancement, and Student Life all played crucial roles in the execution of this event as well.
Upcoming Religious Holidays and Holy Days and Inclusive Scheduling
September 1: Paryushana Parva
(Jain) – Eight-day festival of forgiveness and self-discipline.
---
September 21-29: Mabon
(Pagan/Wiccan) – Celebrates the autumnal equinox through a ritual of thanksgiving for the fruits of the earth.
---
September 25-27*: Rosh Hashanah
(Jewish) - Beginning of the Jewish Year and High Holy Days. (Work is prohibited).
---
September 26-October 5: Navratri (Hindu)
  - Festival of 9 nights celebrating the Goddess in her various forms, most typically as Ma Durga.
---
"*" denotes holidays that start sundown the day before. Please note that individual practices may vary. Please see the academic affairs calendar and complementing interfaith narrative calendar for policies and for more information, and regarding religious holy days and holidays observed by Miami Community members.
With Love and Honor,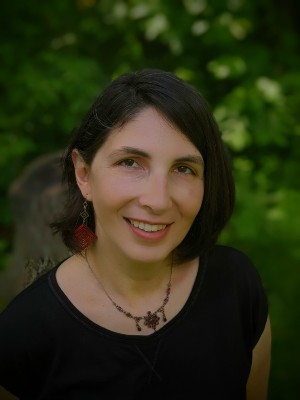 Cristina Alcalde, Ph.D. (she/her/hers)
Vice President for Institutional Diversity and Inclusion
Professor, Global and Intercultural Studies
vpDiversity@MiamiOH.edu