The OEEO Mission - December 2021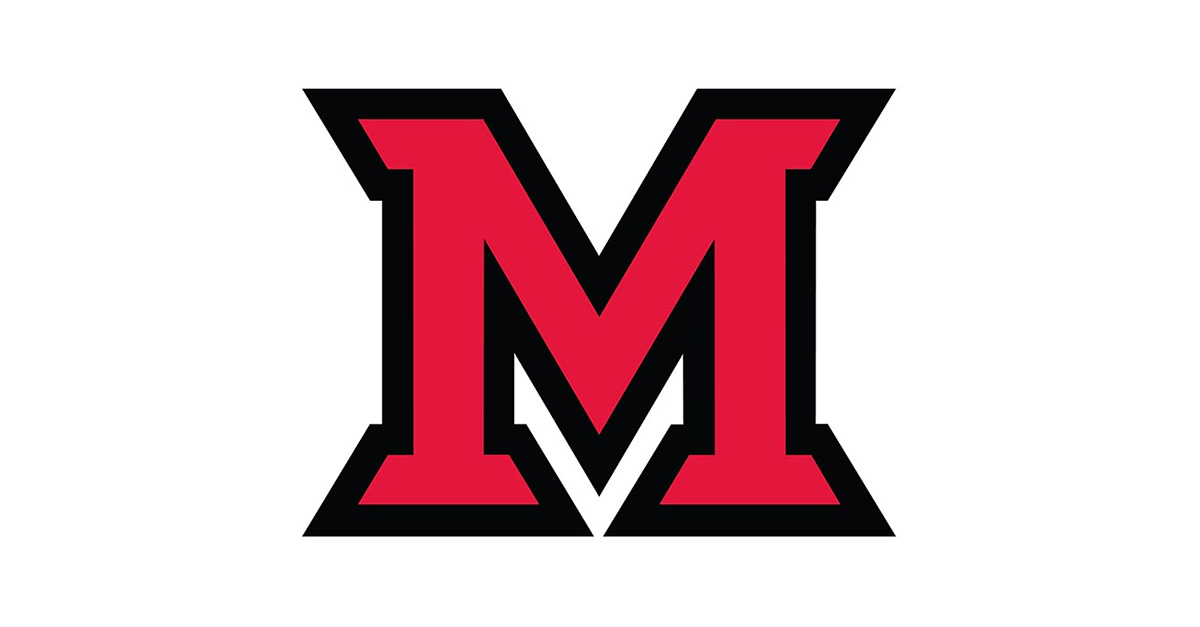 Dec 23, 2021

Congratulations to December 2021 Graduates!!
Miami University held its fall 2021 commencement ceremony on December 10, 2021 in Millet Hall.
You can access the commencement YouTube video by clicking on this link.
 
---

Pictured: Kenya Ash introducing the panel for Untapped
Talent: The Power of Immigrant and Refugee Workforce
Fifth Third Bank Diversity Leadership Symposium
On December 15, 2021 several OEEO staff members and staff from other offices, represented Miami University at the Fifth Third Bank Diversity Leadership Symposium (Diverse by Design) at the Duke Energy Convention Center. The Symposium is the community's largest annual business gathering focused on inclusion. Congresswoman Joyce Beatty provided the keynote address. Other speakers included Aftab Pureval, Cincinnati Mayor-elect, Jill Meyer, President & CEO, Cincinnati USA Regional Chamber, Mel Gravely, CEO and Chairman of the TriVersity Construction Company and Author, and others.
Miami University has served as a supporting investor/sponsor of the Fifth Third Bank Diversity Leadership Symposium for many years.


---
Update Race, Ethnicity, Disability or Protected Veteran's Status
Employees may update their race, ethnicity, disability and/or protected veteran's status in BannerWeb. The surveys can be accessed from the personal information tab.
---
Training
The OEEO and the Office of Institutional Diversity and Inclusion conducted nine faculty search committee trainings, and one harassment and discrimination prevention, Title IX, and/or duty to report training sessions in November.

The OEEO, the Office of Institutional Diversity and Inclusion, Human Resources, and Academic Personnel will once again offer unclassified search committee training next semester. Please stay tuned for dates and times.

Please contact (513) 529-7157 should you have any questions about the process for scheduling your faculty search committee training or wish to schedule Harassment and Discrimination Prevention and Duty to Report training for your department.
---
Staff Highlights
Meet OEEO's Associate Director (Employment Compliance)

Mike Savnik
Mike (he/him/his) is a native of Cleveland, Ohio, has worked at Miami for 12 years in several departments, and has been with OEEO for 4.5 years. He has a Bachelor of Science in Business (2009) and Master of Business Administration (2018) from Miami's Farmer School of Business, is a Certified Professional (SHRM-CP) through the Society for Human Resource Management (SHRM), and is currently working towards his Certified Affirmative Action Professional (CAAP) certification through the American Association for Access, Equity and Diversity (AAAED). He is also the co-chair of the 1809 LGBTQ+ Alumni Board, working closely with Miami's Alumni Association and Center for Student Diversity and Inclusion (CSDI) to engage alumni and support LGBTQIA+ students and community at Miami. Mike was a member of the Miami University Marching Band (MUMB), and had the opportunity to be involved with the Macy's Thanksgiving Day Parade in 2011 and President Obama's second inaugural parade in 2013 as an alum. When not at work, he enjoys traveling (safely) to visit family and friends all over the US, and attending Miami and NHL hockey games.
---
OEEO Term of the Month
TITLE VI
Title VI of the Civil Rights Act of 1964 prohibits discrimination based on race, color, or national origin in programs or activities which receive federal financial assistance.

Miami's Policy Prohibiting Harassment and Discrimination states, in part, the following:

"Members of the Miami University community have the right to an environment free of conduct that unreasonably interferes, hinders, or otherwise denies another a suitable working, living, or learning environment...Miami University strongly opposes and will not tolerate harassment or discrimination on the basis of age, color, disability, gender identity or expression, genetic information, military status, national origin (ancestry), pregnancy, race, religion, sex/gender, status as a parent or foster parent, sexual orientation or protected veteran status in its activities, programs, admission, and employment. This prohibition extends to harassment or discrimination, based on the protected status listed above, including the creation of an intimidating, hostile, or offensive working, educational, or living environment..."

It goes on to state under 'Coverage' that "[t]his policy applies to all aspects of Miami University's operations, programs and activities, including regional campuses. It applies to all University students…"

The OEEO is responsible for responding to, investigating and resolving reports of harassment and discrimination based on protected class status for the Miami community under Title VI and other federal non-discrimination regulations and state laws. Additionally, Kenya Ash serves as the officer responsible for compliance with Title VI.
---

Please remember that all University employees who become aware of alleged discrimination or harassment must REPORT IT in order to promote a University environment free from discrimination and harassment and to promote equal employment opportunity. Retaliation must also be reported.
---
*Miscellaneous reports are those that do not lead to a formal resolution procedure (investigation). The OEEO will meet with parties even when the reported behavior would not violate policy to see if an informal resolution would be appropriate. Additionally, the OEEO refers any report that is not based on a protected class issue to the appropriate office for response and resolution.