Is Technology Changing How Children Learn and Play?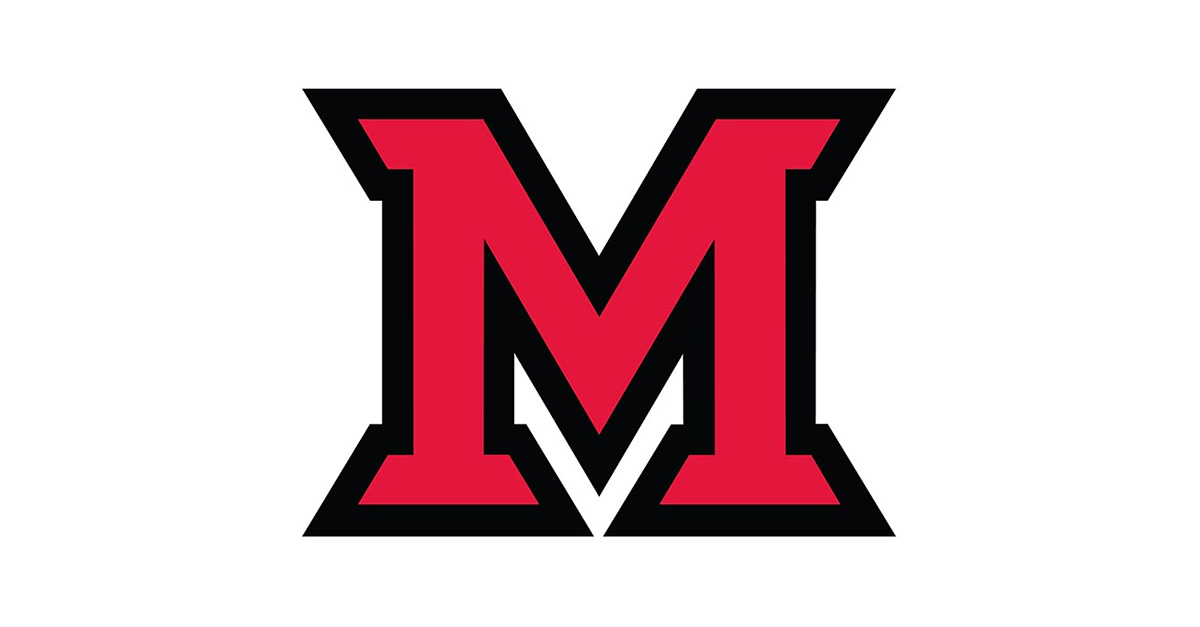 May 19, 2017
by James M. Loy, Miami University's College of Education, Health, and Society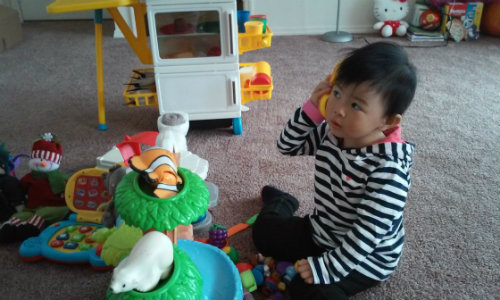 Every winter, several Miami University education majors prepare to leave the United States to study abroad in the small nation of Belize. These college students will spend their time working with children in a variety of local classrooms.
But before they go, each college student is taught to expect a learning environment that may be very different to what most are accustomed to here at home.
"We tell them," says Darrel Davis, an associate professor in the College of Education, Health and Society (EHS), "you are going to a place where you won't see that much technology in the classroom. We prepare them. But when they get to Belize and they see that there is no projector, or that there may not be a laptop, their first perspective is there is something 'wrong' here."
The need to address this potential culture shock speaks to the overwhelming role technology plays in our own society today, and to the intrinsic value that we so often assume it automatically brings.
But Davis' point is not that the absence or presence of technology is either good or bad. It is, rather, to encourage his students to adopt a more nuanced perspective -- to help them critically think about how certain technologies, in particular contexts, can be used (or not used at all) to best serve the children they teach.
With the rapid proliferation of technology today, this perspective can be especially helpful for both teachers and parents and, in fact, for anyone who is concerned with the development of children and how technology intersects with the ways they will learn and grow and play and think.
This idea is explored in great detail by three EHS educational psychology faculty through a new book called, Technology Play and Brain Development: Infancy to Adolescence and Future Implications, which highlights these evolving concepts and our need to know more.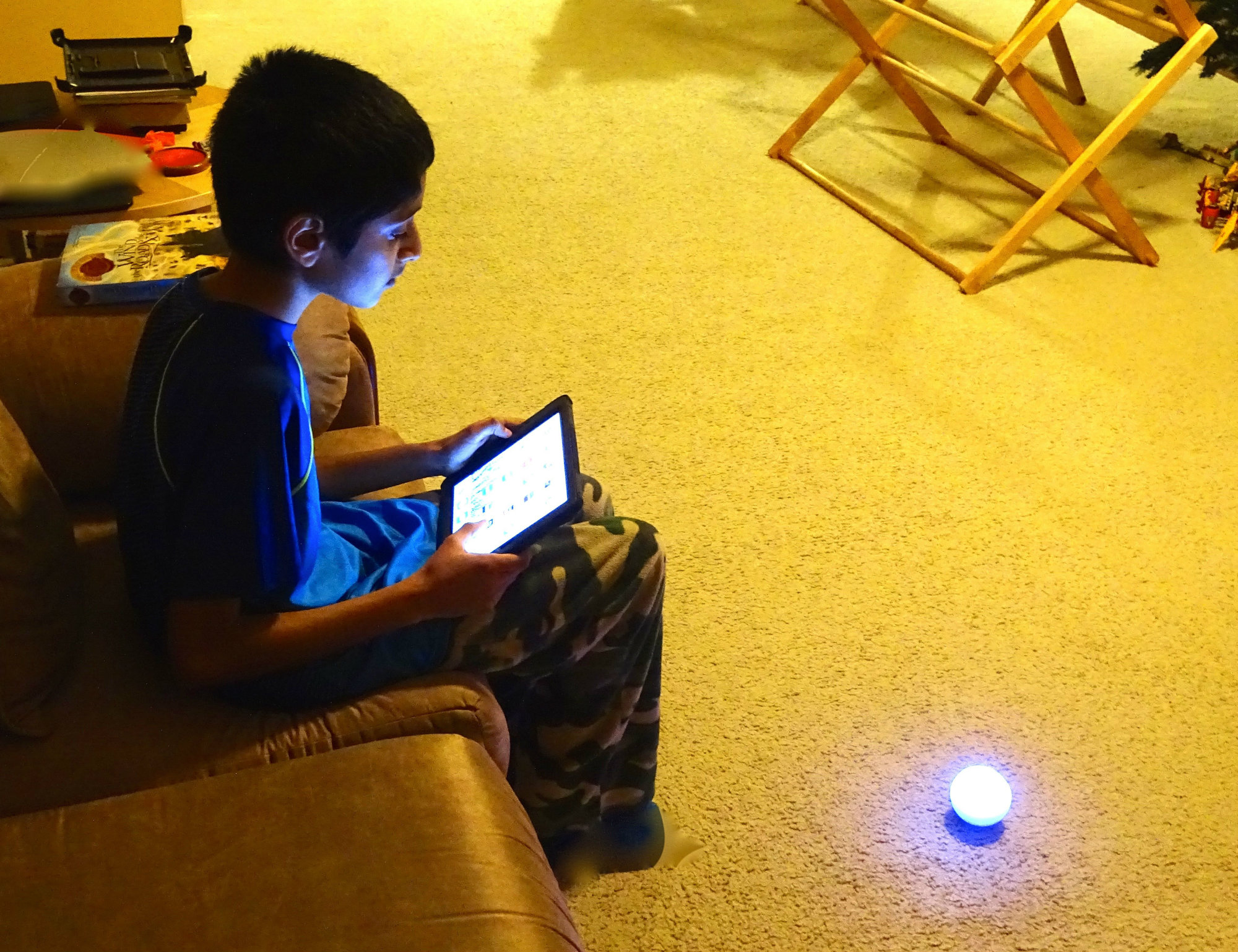 Written by Distinguished Professor Doris Bergen, associate professor Jason Abbitt, and Davis himself, the book traces the initial brain development of children, how play influences various aspects of their early lives, the rise of new technology-augmented play and learning materials, as well as the interactions that could potentially influence a wide range of social, emotional, and cognitive growth going forward.
It's no secret that play has always been an important activity for children, and it's long been considered to be a vital part of their healthy growth and development. And more recently, the science and knowledge surrounding brain development has also expanded considerably.
This has led to the strong link between play and brain development. But how modern technology may now influence this particular relationship is still far less understood.
"What's happened probably in the last 10-20 years is the ways children are playing have changed because of the influence of technology," says Bergen. "Now there are many other kinds of play activities that are influenced in various ways by technological developments. So obviously if the toys and play experiences are changing, it is likely that there will be some differences in how the brain develops if technology-augmented play is being substituted for the other kinds of play."
One of the primary examples most people will immediately recognize is the dramatic rise in the use of devices such as mobile phones, smart tablets, and various digital gaming devices. In many cases, these devices are superseding the use of more traditional learning tools and games.
If this is ultimately good or bad, we still don't know. And the authors are careful to avoid value judgements, but they do urge thoughtful consideration.
So it's not that playing with physical blocks, for example, is better or worse for children than building structures with digital blocks on a tablet may be. But they are both very, very different kinds of activities. And therefore, before parents or teachers prioritize one activity over the other, or let one form of play dominate a child's entire time and attention, they should at least be thinking about the strengths and weaknesses of each.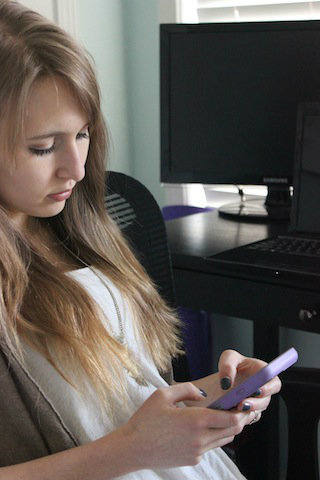 "We are hoping that people who read the book will become more thoughtful in their use of what they have their children use and how their children use it," Bergen says. "We really want people to start thinking about these issues for themselves and to be sure that there is still a range of play experiences, rather than a narrow set of play experiences."
The authors argue that there must be a balance. And their goal is to observe emerging cultural and technological trends, combined with insights from the latest research in child play and brain development, to help readers better understand the potential implications of a wide range of various toys, devices, and materials.
To do so, they offer several criteria to help evaluate the play abilities, brain development, and social skills that technology-augmented play materials could potentially influence. Throughout the book, the authors explore these criteria in both depth and detail, while also offering ways readers can begin constructing a framework to inform their own critical evaluations.
For teachers, this can have many classroom implications. For example, rather than automatically incorporating the newest learning technologies available, they should instead carefully choose only those that can facilitate certain kinds of learning at certain developmental stages.
For parents, it all comes down to the kinds of experiences they want their children to have, and why.
"As a parent, if I am concerned about my four-year-old, I have to make some choices for her," says Davis. "I will decide if she will be exposed to screen time, or not, and how often? Well, I know that if I want my child to have experiences where she develops tactile skills, then I will prefer blocks instead of manipulating objects on the iPad. It is not that blocks are better, but I gain something there. If I let her use the iPad, there are other benefits of that. But at least I have an idea of the benefits of one versus the other. I think everybody battles that as parents."