Inclusive University Program Gives Voice to People with Disabilities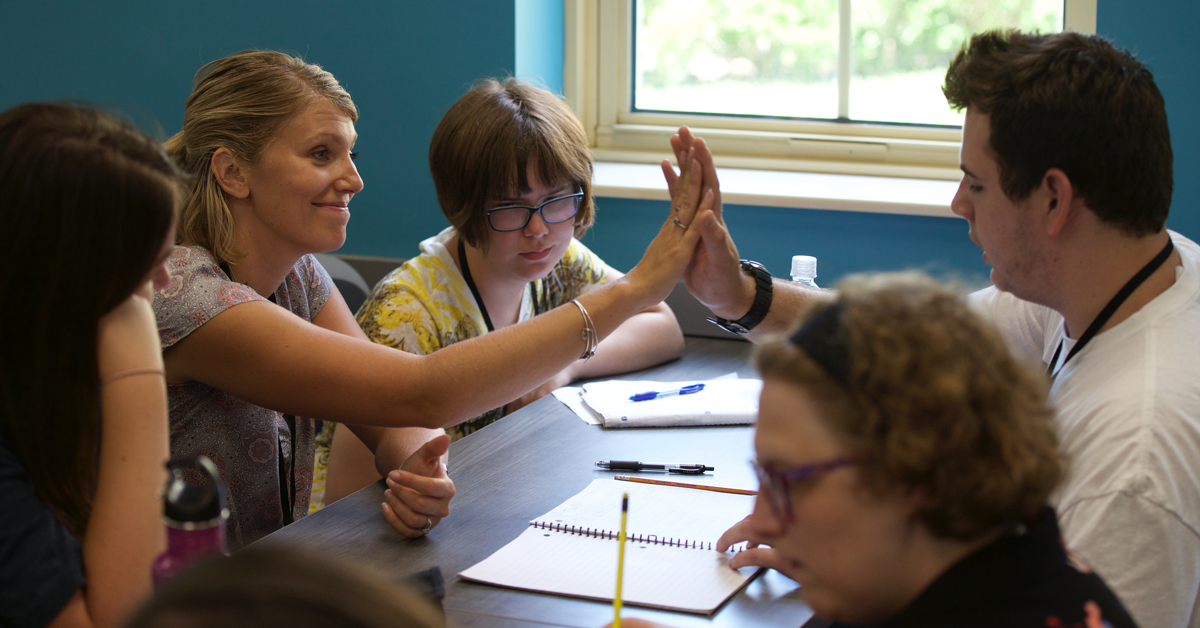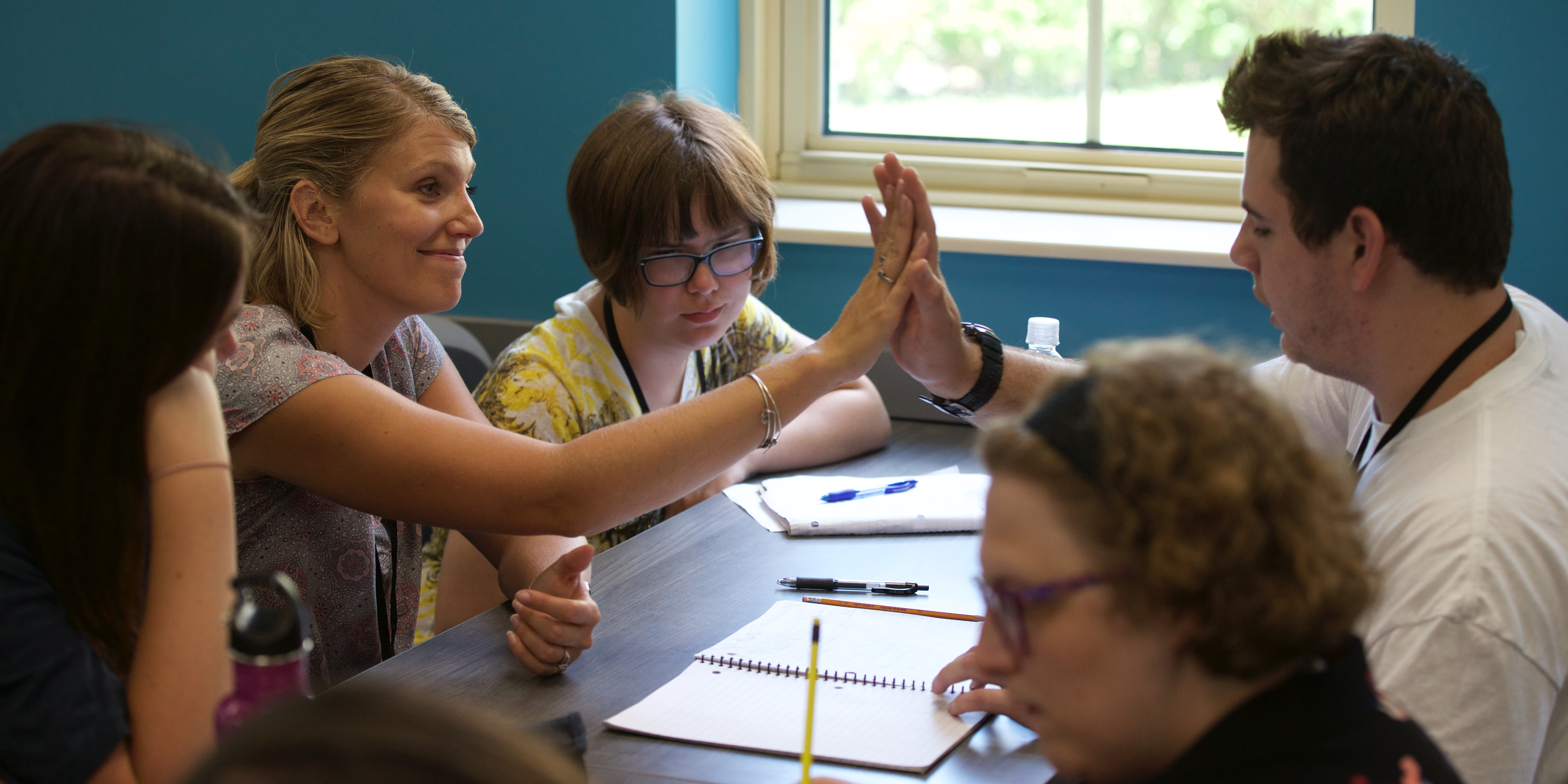 Aug 09, 2018
James M. Loy, Miami University
You've probably seen the posters, or perhaps as images online. 
They show pictures of people running on prosthetic legs, while sayings things like, "The only disability in life is a bad attitude." Another one says, "Before you quit, try... .," which often appears under a little girl with no hands drawing with a pen in her mouth.
These images and messages are meant to be inspirational. But some people with disabilities don't see it that way. They have another phrase for it.
They call it "inspiration porn."
And it's among the concepts that the Inclusive University Program participants would like more people to understand.
Identifying with disability
Hosted by Miami University's College of Education, Health and Society, the Inclusive University Program invites college students to co-learn alongside local participants with intellectual disabilities. 
Led by Ashley Johnson, clinical faculty in inclusive special education, the course immerses participants in a week-long learning experience that approaches disability studies from several angles. Both in the classroom and across the community, students explore the many cultural and social barriers to accessibility and inclusion, as well as how these barriers might be broken.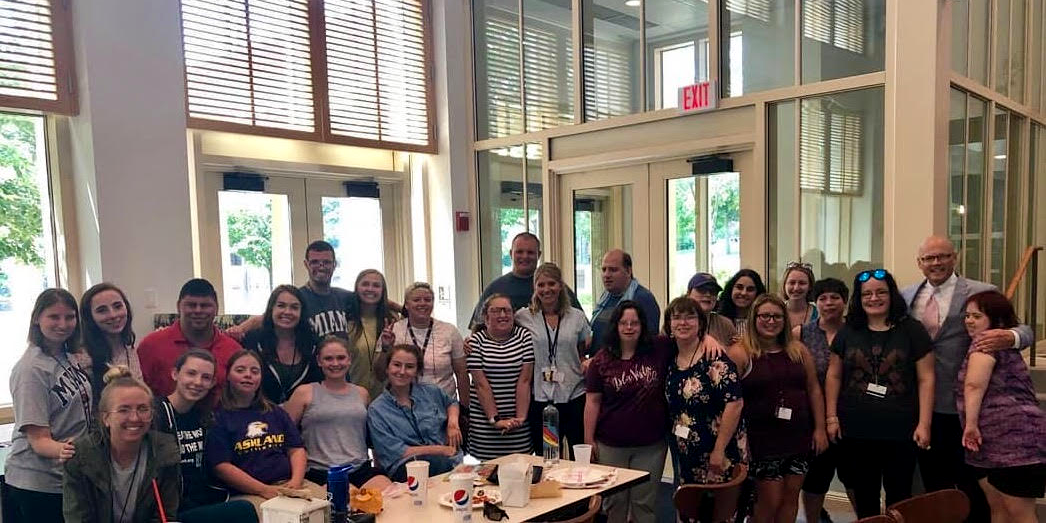 "We have the input of individuals with disabilities that are fully participating alongside typically developing individuals," says Kayla Malaney, a Miami inclusive special education major. "That really adds to our college experience and theirs as well. It's a mutual relationship."
Many of the Miami students are inclusive special education majors, who get an opportunity to work directly with the disabled community. But it's also a chance for others to introduce new perspectives into a variety of other fields.
"I want to do genetic counseling, which is interesting because we focus on the medical model a lot, [which is about] trying to cure and fix disabilities," says Kayla Elstien, a triple biology, psychology, and neuroscience major. "And not on the social [model], which focuses on how the world can change. I really want to understand both. So I can be the best professional I can be in the future."
Now in its fourth year, the Inclusive University Program has already advocated for numerous improvements around the campus and community.
In previous years, participants offered suggestions to the Oxford, Ohio, parks and recreation director on how to make community spaces more accessible, discussed design improvements to area sidewalks with local city leaders, established accessible dining areas on campus, and more.
This year, however, the focus was on media representations of disability, which culminated in a student-led presentation that advocated a need for more critical awareness. 
Representations in the media
The phrase "inspiration porn" was originally coined by disability rights activist Stella Young. Young says that such representations objectify people with disabilities solely for the benefit of non-disabled people. And her example was explicitly emphasized by the students as a way to demonstrate the dehumanizing effects such portrayals can actually have.
 "People with disabilities are often shown in the media as inspirational, even if they are not doing anything inspiring," says Courtney Hineman, one of the students with disabilities who participated in this year's program.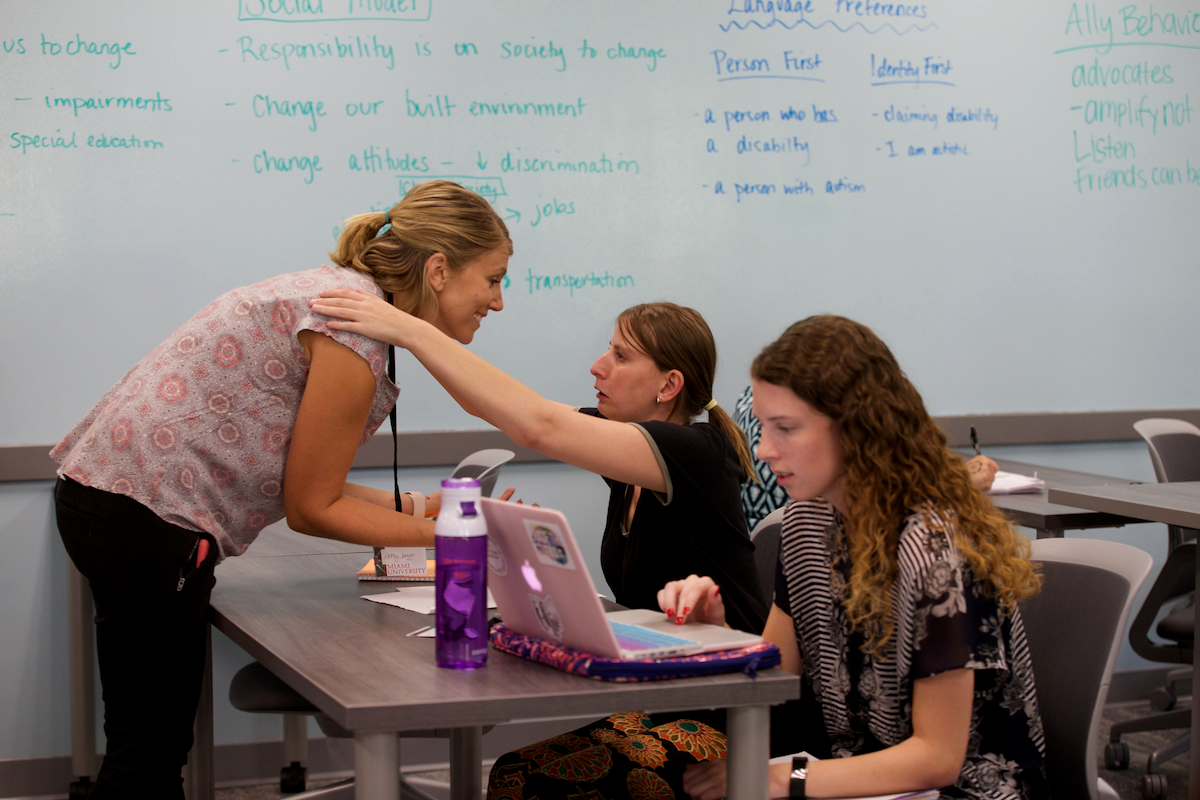 From this perspective, these messages only exist to make non-disabled people feel better about themselves. They do nothing to represent the real achievements people with disabilities can make. Nor do they necessarily validate the way they actually see themselves.
"In the representations of people with disabilities in the media, it is really important to get their input," says Sammi Stevens, a Miami kinesiology major. "It is important to talk to them and not just make assumptions about what they would want to say, or how they want to be represented."
This disconnect is also present in the words we commonly use. Those with disabilities prefer to use the term "wheelchair user" instead of "wheelchair-bound," for example, and "accessible" instead of "handicap." 
Language use illustrates just how easily barriers to inclusion can become socially constructed, and there are many others.
Able-bodied actors, for instance, are often chosen to play characters with disabilities, which typically result in inaccurate or exaggerated performances. Even if the intentions are noble, it can still reinforce stereotypes and stigmas. What's more, these representations can also frame disability as a "bad" thing. In this context, it becomes something that must be fixed or overcome. Rather than accepted as a natural part of life. 
These perspectives matter. A lot. Which is what the participants of the Inclusive University Program would like more people to know.
It's the difference between a culture that pushes people with disabilities to change for the rest of society. Versus the idea that society can, instead, give the disabled more control over their own lives.
"Everyone really does deserve the same opportunities," says Elstien. "And I never realized how the media portrayed disabled individuals, and how it could really hurt somebody that is disabled. It goes to show how much we still have to learn as a society."