Nutrition Alums during COVID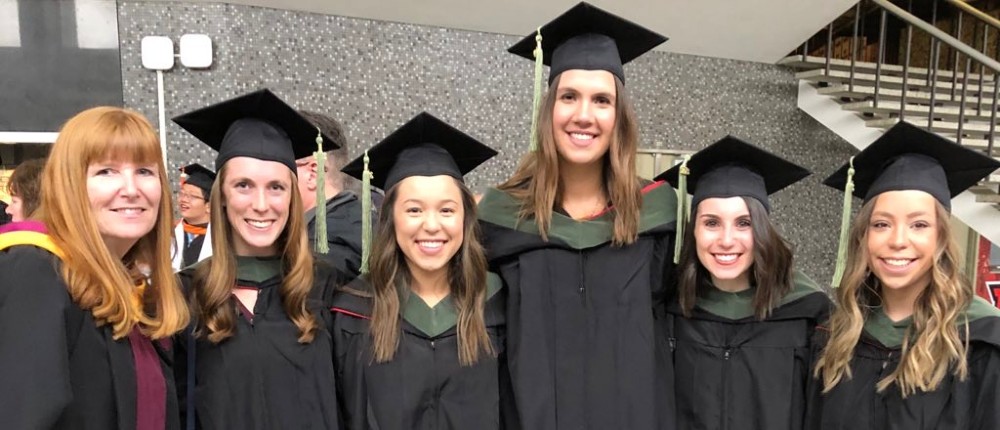 May 13, 2020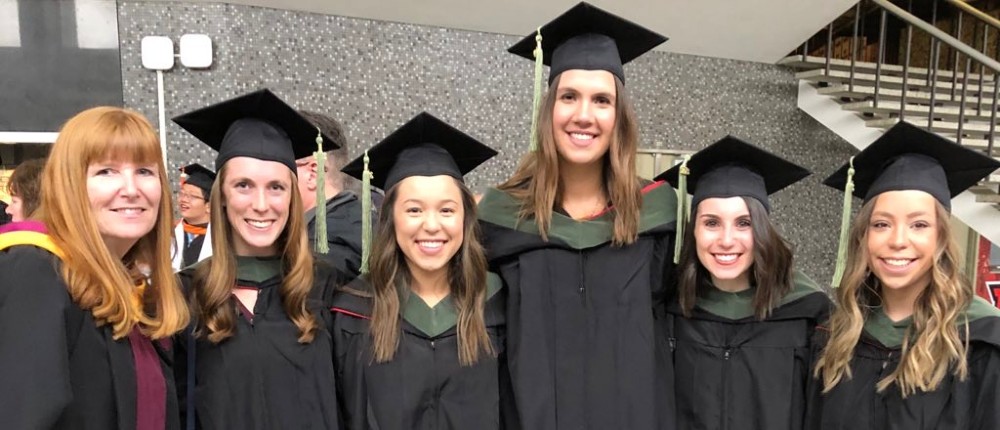 Miami Nutrition Alumni are doing amazing work in their medical and local communities.
Here are two examples.
Katelyn Jensen, MS, RDN- Miami University Bachelor of Science in Kinesiology and Health, Major Nutrition, Concentration Dietetics - Class of 2018, Miami University Master of Science in Kinesiology and Health, Concentration Exercise and Health Science - Class of 2019

COVID Medical Surgical Unit Registered Dietitian At Indiana University Health Network

"Personally, as an extrovert, quarantine is challenging for me, especially since I just moved to a new city.
Work wise - My job has been CRAZY! I started working in February on a cardiac PCU/metabolic floors then COVID happened. My hospital is the COVID hospital for the IU health network in Indiana, and we are getting the COVID patients that are requiring high vent support, ECMO, CRRT and long term intubation/high sedation. When we were surging my 29 bed cardiac PCU got flipped into a 29 bed COVID ICU. This was overwhelming. As a new RD, I was with a team covering a 3 floor ICU team covering 59 ICU beds. Luckily this never got full, but wow it was a learning experience to be thrown into my career, then into an ICU in a pandemic. My team has been amazing with helping me!
Things have settled for now at my hospital and my PCU is back to cardiac but now I am covering a COVID med surg floor and these patients are very decompensated. Patients are on nutrition support for two plus weeks post extubation due to these long intubations/dysphagia. I feel amazing being able to help people during this unknown time. I am learning so much and never knew this is where I would be two years out of college. I am so grateful for the MNT courses taught by Gretchen Matuszak and the foundation she helped pave for my career."
Lauryn Palgut, MS, RDN, LD- Bachelor of Science in Kinesiology and Health, Major Nutrition, Concentration Dietetics - Class of 2016
Master of Science in Public Health Nutrition, University of Tennessee Knoxville Class of 2018

Serving 600 Children In Need - Grab N'Go Meals in Northeastern Ohio in Place of their School Lunches
"I'm currently working for Pisanick Partners, LLC https://www.pisanickpartners.com/; a school nutrition consulting company in Northeast Ohio (I was actually an intern with them during my MS/DI!) We serve approximately 30 school districts, but I am the lead dietitian for an urban school district near Cleveland. Typically, I serve as food service director managing all aspects of food service including menu planning and adherence to Child Nutrition Programs, as well as community health engagement. However, our operation was turned upside down after COVID.

Being that my primary district is considered severe need and has a large portion of students who qualify for free/reduced price lunch, we opted to serve grab n'go meals. Each day we feed approximately 600 students. I have still been going in to work regularly as we are operating two feeding sites as well as a small staff of food service employees. Students receive a variety of hot and cold items for breakfast & lunch, as well as plenty of fresh fruits & vegetables."