Miami Faculty to Help Select the 2021 Randolph Caldecott Medal Winner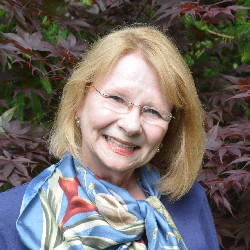 May 20, 2020
James M. Loy, Miami University
Every year, a select group of experts comes together to decide upon one of the most distinguished book awards available.
Since 1938, the Randolph Caldecott Medal has been given to the artist of the most distinguished American children's picture book. Hailed as a top prize in children's literature, the award is also arguably among the most coveted and impactful in the entire publishing world. 
This year, Brenda Dales, a Miami University Assistant Teaching Professor in the Department of Teacher Education, is part of the committee responsible for selecting the next winner.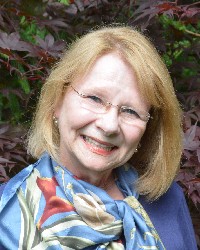 "We are reviewing books for the 2021 medal," Dales says. "It will be a book published in 2020, and we are reviewing picture books for children up through age fourteen. It will be insightful to discuss the qualities of the books with others on the committee, and to determine the best illustrated book of the year for the medal. We also have an opportunity to name a small number of honor books as well."
Awarded annually by a division of the American Library Association known as the Association for Library Service to Children (ALSC), the Caldecott Medal recognizes original children's book illustrations that enhance the overall reading experience. Submissions are judged on multiple criteria including artistic technique, interpretation of story and theme, ability to engage the intended audience, and more.
Past winners include many beloved and iconic books such as Where the Wild Things Are by Maurice Sendak, The Polar Express by Chris Van Allsburg, and last year's winner, The Undefeated, illustrated by Kadir Nelson. 
As a notable scholar within the field, Dales has extensive experience studying the historical significance and contemporary evolution of children's literature.
She has served as chair of the USBBY Outstanding International Books Committee for the U.S. section of International Board on Books for Young People, and as a past member of the ALSC Notable Children's Book Committee. Most recently, she has also served as chair of the USBBY nominating committee for the Biennial of Illustration Bratislava.
In 2018, in conjunction with the Miami University Art Museum, Dales also created an award-winning class on African-American children's book art designed to highlight many of the critical cultural issues now found throughout the genre.
Her other Miami courses and workshops are similarly aimed at helping students gain an appreciation for children's literature, which, she recalls, was a significant part of her own experience as a former Miami student.
"Dr. Eileen Tway, one of my professors at Miami, greatly influenced my passion for children's books," Dales says. "She was a nationally-known expert in children's literature and language arts, and what I learned from her ignited my life-long passion for books for young people."
Today, some of Dales' favorite books remain some of the all-time classics.
Among them are several books by Robert McCloskey, an artist from Hamilton, Ohio, who won two Caldecott Medals for his groundbreaking work in 1942 for Make Way for Ducklings and in 1958 for Time of Wonder.
While the literary world awaits the announcement of the next medal winner in January 2021, Dales says the process of reviewing and critiquing so many new works has been a truly rewarding experience.
"I'm very honored," she says. "It's been a lifetime goal. Being on these kinds of committees enhances my teaching because I get to see the newest books, and to learn what's happening in the field."