May scholarship adds to EHS diversity efforts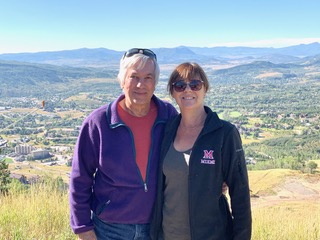 Apr 07, 2022
It's a small world after all, and Dr. Loren and Kathy May want to be part of bringing it together. One way to do that? A gift that not only promotes diversity within the College of Education, Health, and Society, but also broadens study abroad opportunities for teacher education students.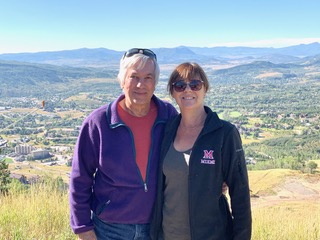 Loren B.S. Ed '70, M.Ed. '73 devoted 45 years to education, ending his career as superintendent of the Marquardt School District in Glendale Heights, Illinois. Kathy, a graduate of Flagler College, also spent her career working in outreach to students. Their backgrounds led them to establish two scholarship funds in the department of teacher education: the Dr. Loren D. May and Kathy Newton May Scholarship and the Dr. Loren D. May and Kathy Newton May Study Abroad Scholarship. The funds will support educational diversity by giving preference to underrepresented groups such as African Americans, Native Americans or LatinX students, and will also provide funds for study abroad opportunities in teacher education.
"We see the two parts of our gift as an extension of Miami's mission and the university's drive to support educational diversity, and that includes diversity in admissions," Loren said. "As the country becomes more diverse, it's critical for teachers to be exposed to other cultures and ways of life."
For the Mays, their gift is a natural outgrowth of both their Miami history and their long careers in education. Their daughters, Ashley '13 and Alyssa '16, are also Miami graduates as well as teachers, and both had the chance to study abroad during their Miami years – one in Tibet and Nepal, the other in Belize. Loren also serves as the chair of the College of Education, Health, and Society's advisory council. 
"Their study abroad experiences did so much to give them a broader perspective," said Kathy. "We have also traveled extensively as a family, and we've seen the value of understanding different cultures. Diversity is a strength, and we hope our gift contributes to that."
We recognize that individuals in many underserved communities have lacked access to high quality post-secondary education," Loren added. "We established this scholarship to assist in addressing this imbalance. We hope our scholarship recipients grow with the opportunity to have a high-quality post-secondary experience, and that they take advantage of time abroad to broaden their horizons."
"There is a critical need in the country for more teachers and more teachers of color," said Dr. Jason Lane, Dean of the College of Education, Health, and Society. "The gift from the Mays further strengthens Miami's role in leading Ohio's response to this shortage and our efforts to prepare teachers who can lead just and inclusive classrooms that prepare students for a globalized world."  
Miami's College of Education, Health, and Society is among the few teacher education programs in the state with growing enrollments as well as an increasing number of graduates from diverse backgrounds.