Miami University and Flywheel partnership accelerates impact investments in social entrepreneurs
Gift from alumnus makes initiative possible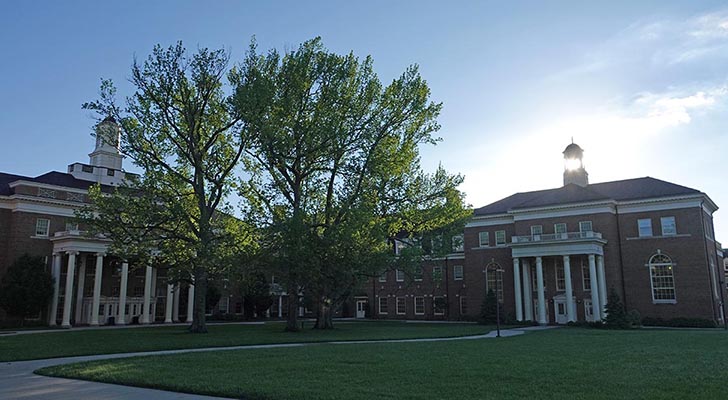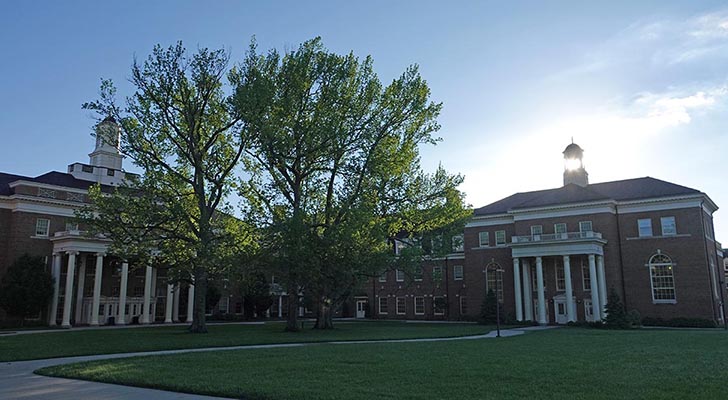 Farmer School of Business
Photo: Jay Murdock
Gift from alumnus makes initiative possible
May 21, 2019
Miami University's Center for Social Entrepreneurship at the Farmer School of Business is launching a new initiative in partnership with Cincinnati-based Flywheel Social Enterprise Hub. The initiative will create educational opportunities for social entrepreneurship students, increase the funding available to social ventures, and create a portfolio of impact investments for Miami University.
A gift from alumnus Arthur D. Collins Jr, (MU '69) provided the critical seed money for the social impact fund, one of the only undergraduate-led funds of its kind in the nation. Social impact funds are part of the major trend in impact investing, which seeks to generate a positive social benefit alongside a financial return.
"My family and I have been actively involved with a number of organizations that are focused on helping people build sustainable enterprises to alleviate, and ultimately eliminate, the poverty in which they live," Collins remarked. "Miami students should have every possible opportunity to contribute to and learn from such ventures."
The focus on undergraduate experiential learning, combined with the Farmer School's success in facilitating similar programs in venture capital, will equip students with high-level skills and real-world learning in social impact investing.
"We are grateful to Art Collins for making it possible for our students to have this experience, for allowing worthy social enterprises to move forward, and for the Center to create a self-sustaining fund," Dr. Brett Smith, Founding Director of the Center for Social Entrepreneurship explained. "We hope other alumni and donors will see the inherent benefits in the fund and choose to partner with as well."
In partnership with Flywheel, the student team will have an opportunity to make investments in the social impact ventures that comprise Flywheel's upcoming cohort of "Elevator," a social entrepreneurship accelerator whose previous cohorts have added substantially to diversity in the entrepreneurial ecosystem with 50+% women founders and 30+% founders of color. This unique relationship between Flywheel and Miami's social impact fund will create deal flow for the fund of vetted, investable social startups and will provide early stage funding for the social startups.  
"This partnership between Flywheel and the Miami Social Impact Fund is a great example of the collaboration that defines the Cincinnati startup ecosystem," Cintrifuse CEO Pete Blackshaw said. "It's an absolute game changer for social ventures seeking to increase their impact."