Accounting professor receives American Accounting Association Service Award
Farrell one of two in nation to receive award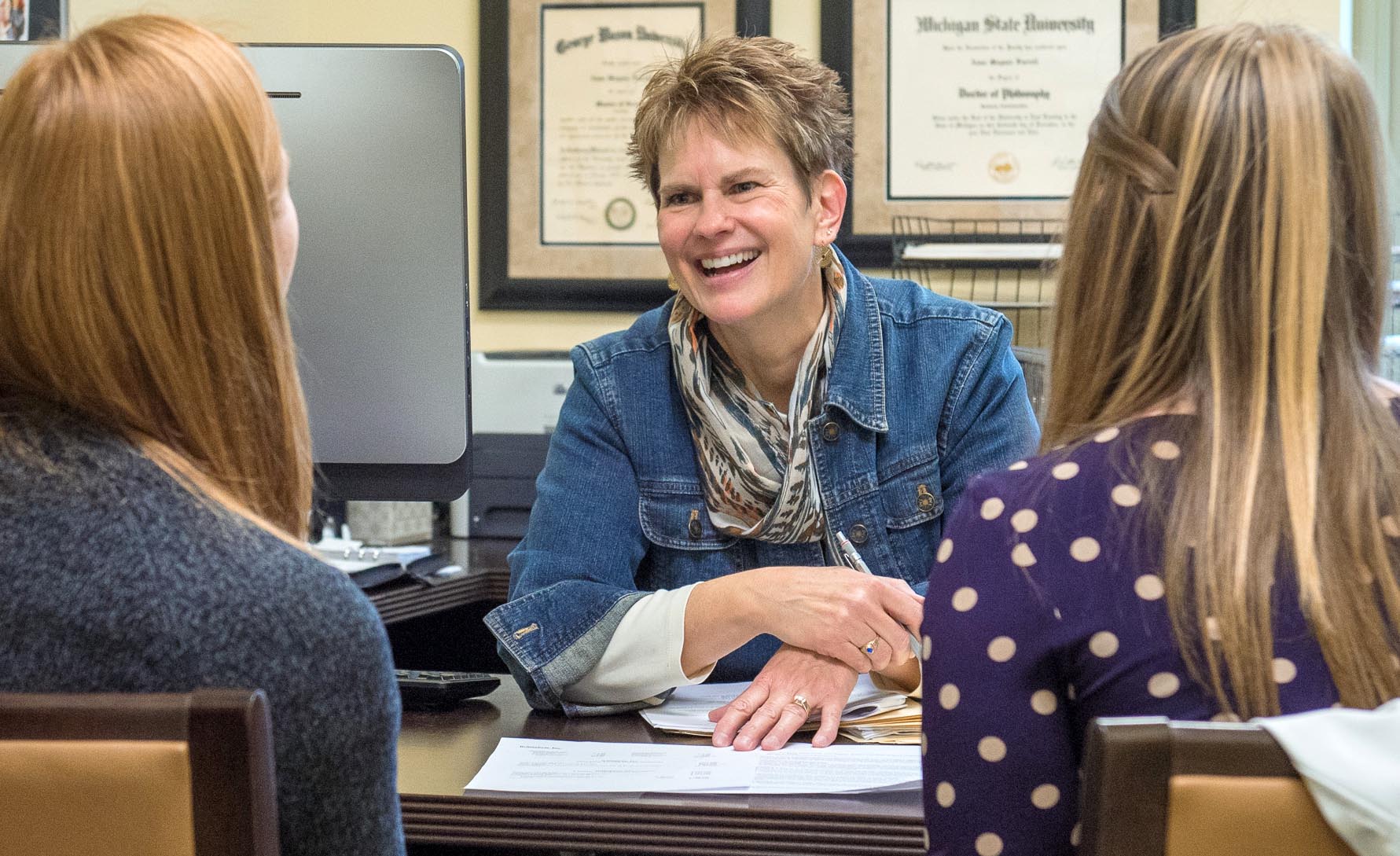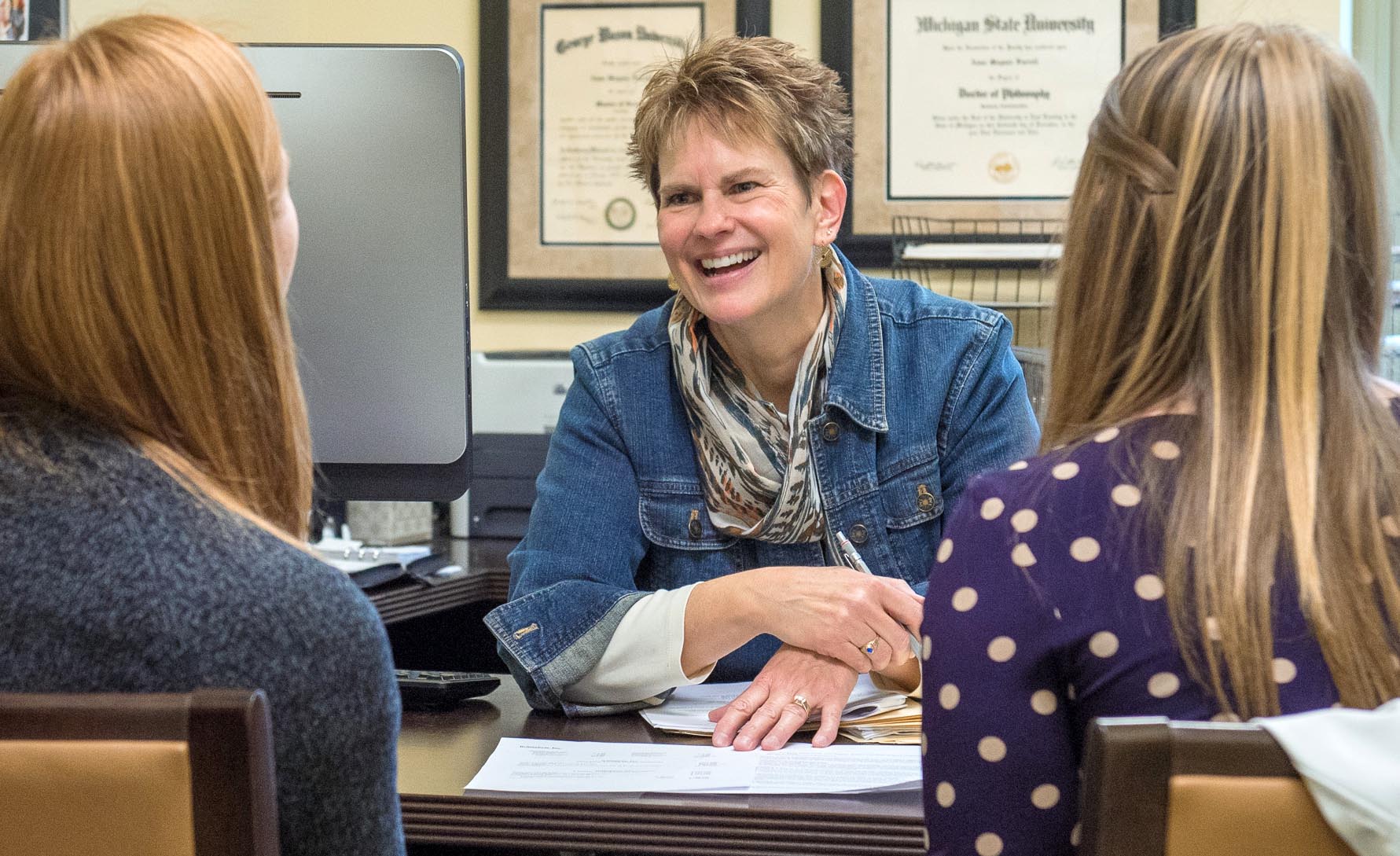 Anne Farrell talking with students
Farrell one of two in nation to receive award
Jun 13, 2019
Dr. Anne Farrell has been selected as one of only two accountancy educators in the country to be honored with the American Accounting Association (AAA) 2019 Outstanding Service Award.
According to the AAA, the award "is to recognize outstanding services to the Association other than educational and research contributions. This award is intended for rare events or milestones achieved." The award is given at the annual AAA meeting in August.
"Wow, I did not see this coming – I'm flabbergasted!  I've enjoyed every moment of my service to the AAA," Farrell said. "These colleagues never hesitate to step up to find ways to constructively, creatively advance our scholarship and our relationships to our students and our partners in practice. I always try to pay it forward to those who have helped me, and it's clear my colleagues have the same view."
A Farmer School faculty member since July 2011, Farrell has been the PricewaterhouseCoopers Professor of Accountancy since July 2018.
Founded in 1916, the AAA is dedicated to promoting accounting education, research, and practice.