3 Farmer School grads part of 2019's 18 of the Last 9
Award honors young Miami alumni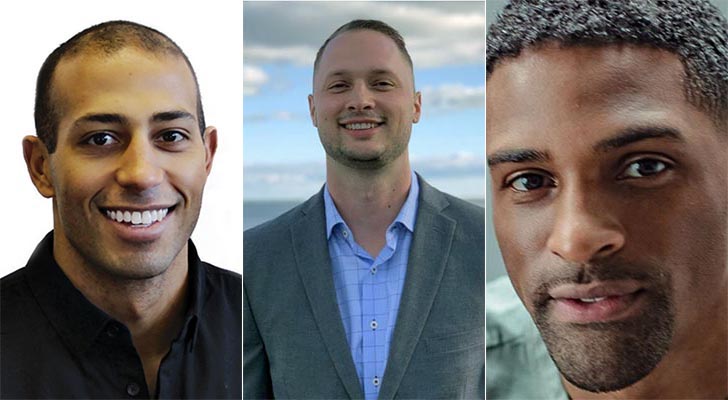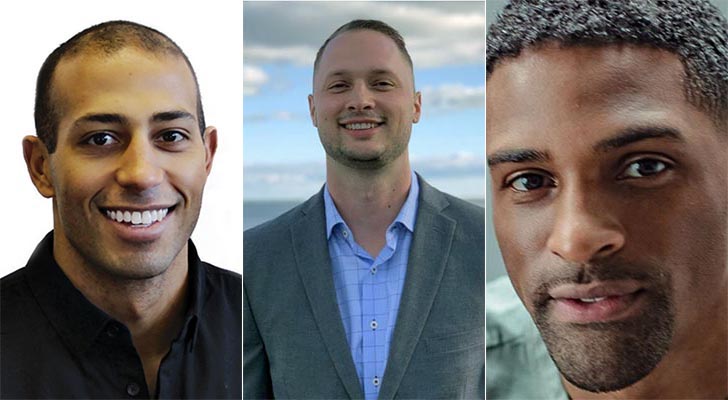 Brandon Smith, Lance Theobald, Alex Tyree
Award honors young Miami alumni
Jul 26, 2019
A trio of Farmer School graduates are being honored as part of the 2019 class of Miami University's 18 of the Last 9 award.
Based on the popular "30 under 30" model, the program is designed to honor young alumni who are living out the values inherent in a Miami education. In the program's seventh year, more than 100 alumni were nominated for this award.
This year's awardees include:
Brandon Smith, a 2010 business and finance graduate who started NOOMA, a unique health drink company.
When asked to give advice to the incoming Class of 2023, Smith said "It's more important to actually learn than to cram to pass a test."
Lance Theobald, a 2011 accounting graduate who is co-founder and CEO of SecurSpace, Theobald leads a team of professionals building a marketplace enabling on-demand access to underutilized industrial real estate. 
"Don't waste your time. Four (or five) years go by quickly and you'll have the rest of your life to binge-watch Netflix. Explore your interests, develop new ones, create deep friendships. These will remain with you forever," Theobald said.
Alex Tyree, a 2011 business and marketing major has helped create ad campaigns for the NBA, Uber, NBC, Cadillac, Budweiser, and the NHL. Tyree currently helps run Spike Lee's creative boutique advertising agency, Spike DDB.
"Make the present moment be the means to an end, not some future event. Embrace the challenges of now. Make the university a tool to empower your dreams. Stay connected with those whom you share a classroom with. As they climb, so can you – and vice versa," Tyree advised students. "Lastly, it's perfectly fine to not know something! But don't remain stuck, because any action is often better than none. If it is a failure or mistake, at least you've learned."
The honorees will be invited to return to campus on October to receive their awards, speak in classrooms, meet with student groups, and reconnect with faculty.