RedHawk Ventures seeks to spread its wings further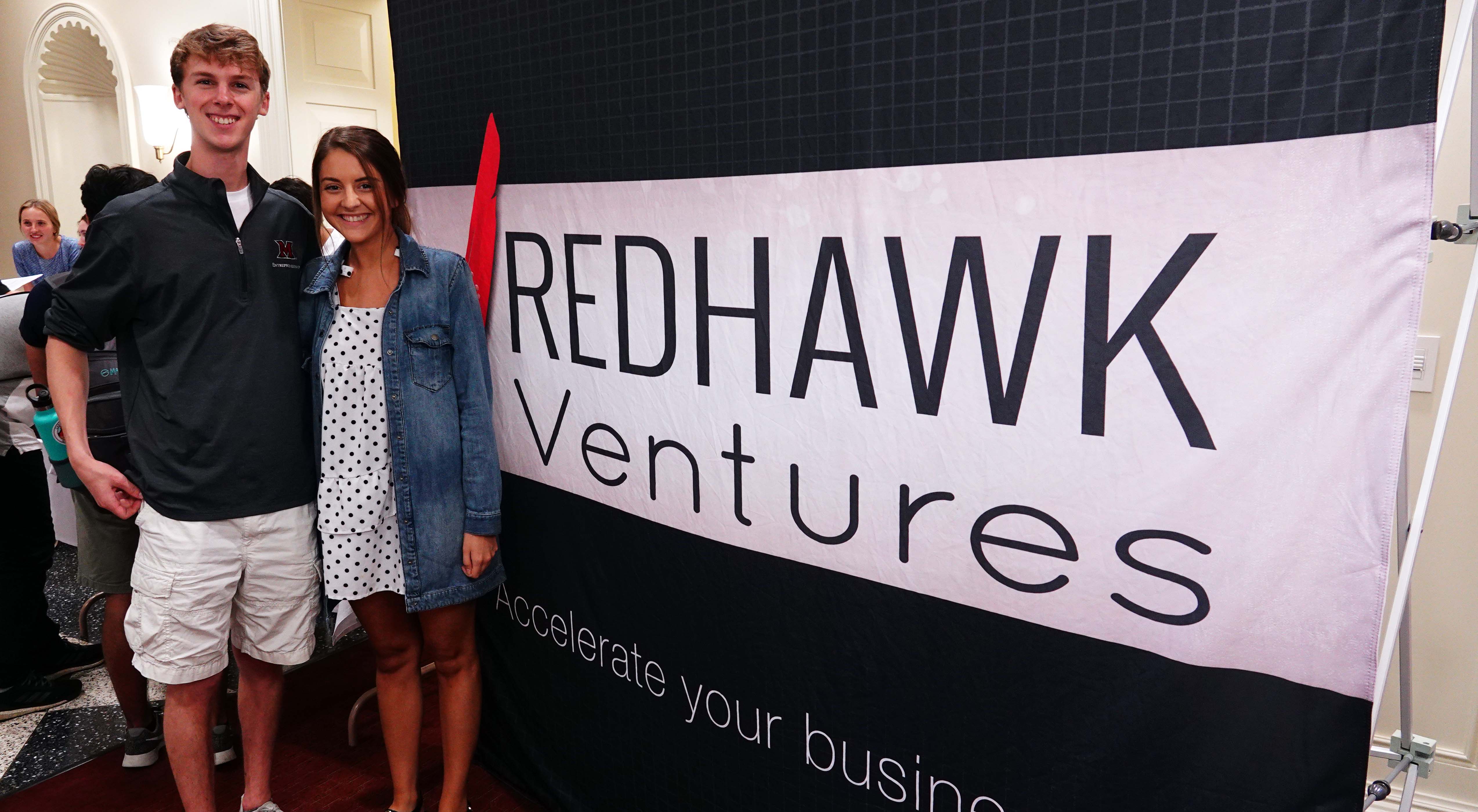 Aug 28, 2019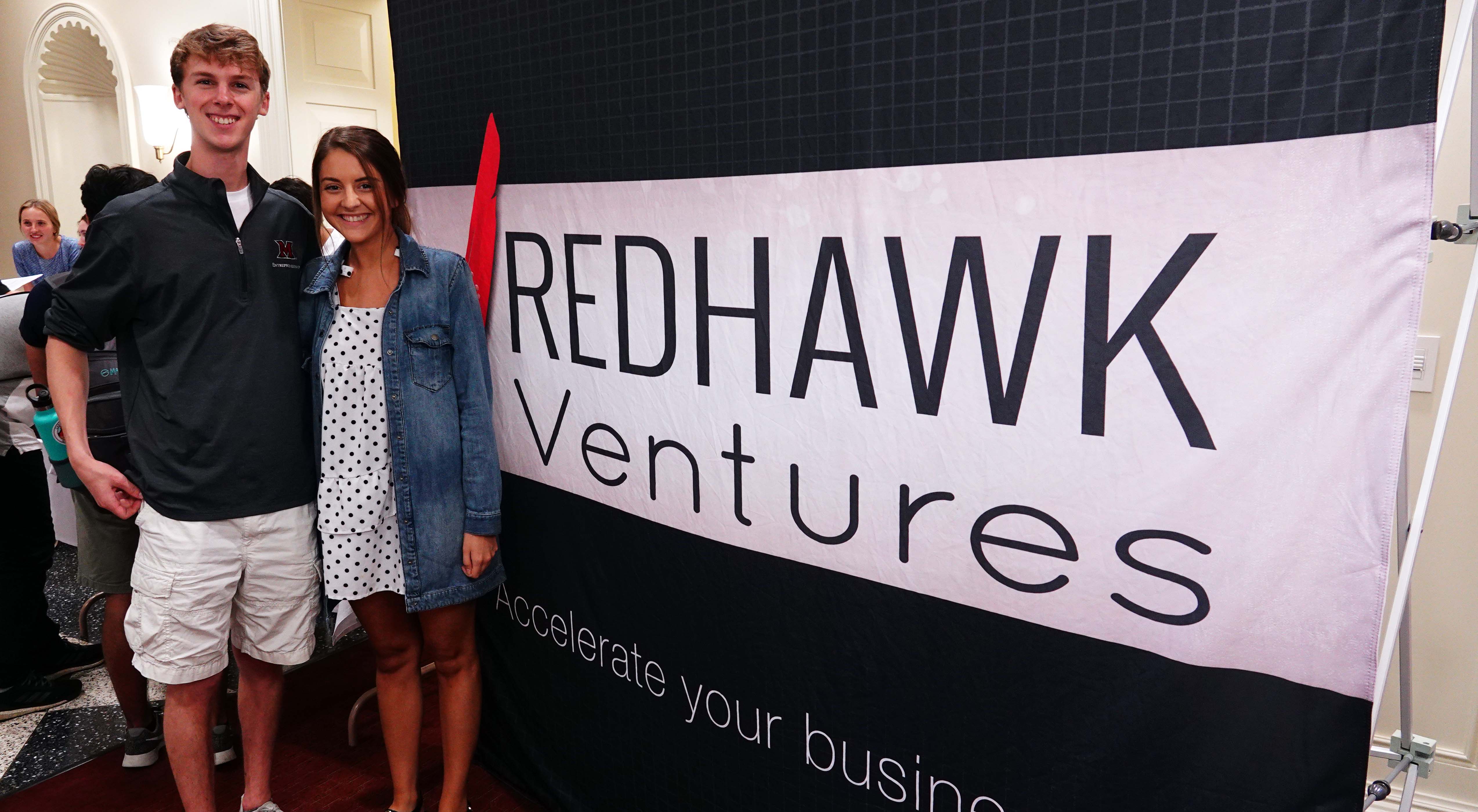 Miami University's student-led seed stage venture capital investment organization, RedHawk Ventures, has just announced plans to raise a new, $1.5 million fund to continue to invest in high-growth Miami student- and alumni-led startups. Senior marketing and entrepreneurship major Laura Mena and senior finance major Andy Newman, co-managing directors of RedHawk Ventures, are spearheading efforts to raise more capital to craft early-stage investments.
"We decided to raise this new fund because RedHawk Ventures has given us so much in terms of professional development and knowledge of venture capital," Mena explained. "When our organization was founded we were one of the only student-managed funds in the country. But even today with new university funds coming to the surface, undergraduate education in venture capital is still pretty rare."
In addition to providing needed capital to promising Miami-led high growth companies, RedHawk Ventures exposes students to the complexities of venture capital investing, and stands as one of a small handful venture capital funds in the nation that is run by undergraduate students. Earlier this year, the investment organization implemented a rigorous new member education curriculum that introduces students to the venture capital model, due diligence process, quantitative and qualitative deal analytics and valuation strategy, term sheets, and the general implications of venture funding (e.g., capitalization tables, board composition, follow-on funding, and so on).
Members participate in a 5-week long training program where they are coached on the fundamentals of venture capital (VC) and are able to apply their learnings through a hands-on investment project. With these advancements, RedHawk Ventures leadership has seen more students than ever pursuing internships and career opportunities in the venture ecosystem.
"The development students have gained in RedHawk Ventures has actually set them up for unique experiences working at venture capital firms. We have had members placed in roles at Hyde Park Venture Partners, Cincy Tech, H Ventures, VentureOhio, Cintrifuse, and even Walt Disney's Brand Accelerator," Newman noted.
RedHawk Ventures' portfolio includes Portland-based OROS, an apparel technology and performance outerwear company, Chicago-based Digs, a Fintech savings platform that helps renters transition into home ownership, and New York-based Routinely, an on-demand clothing company. These investment transactions provide Miami students the opportunity to work hands-on with early-stage companies across different industries. In turn, startups in RedHawk Ventures' portfolio are able to access and leverage a variety of different Miami University resources, including social media strategy development in sprint courses, summer interns, and more.
"A distinguishing feature of our undergraduate entrepreneurship program is our emphasis on practice-based, immersive learning across all of our curricular and co-curricular programs. RedHawk Ventures brings students from across Miami University together to make real investment decisions about real companies with real consequences, which is one reason why the John W. Altman Institute for Entrepreneurship enthusiastically supports RedHawk Ventures. I don't think there's a better way for our students to learn about venture investing than to do venture investing," noted Tim Holcomb, Director of the John W. Altman Institute for Entrepreneurship at the Farmer School of Business.
RedHawk Ventures student leaders plan to begin fundraising efforts during the 2019-2020 academic school year. If you're interested in learning more, please contact Miami University John W. Altman Institute for Entrepreneurship Director and RedHawk Ventures Faculty Advisor, Dr. Tim R. Holcomb, at holcomtr@miamioh.edu