Case competition shows value of inexperienced experiences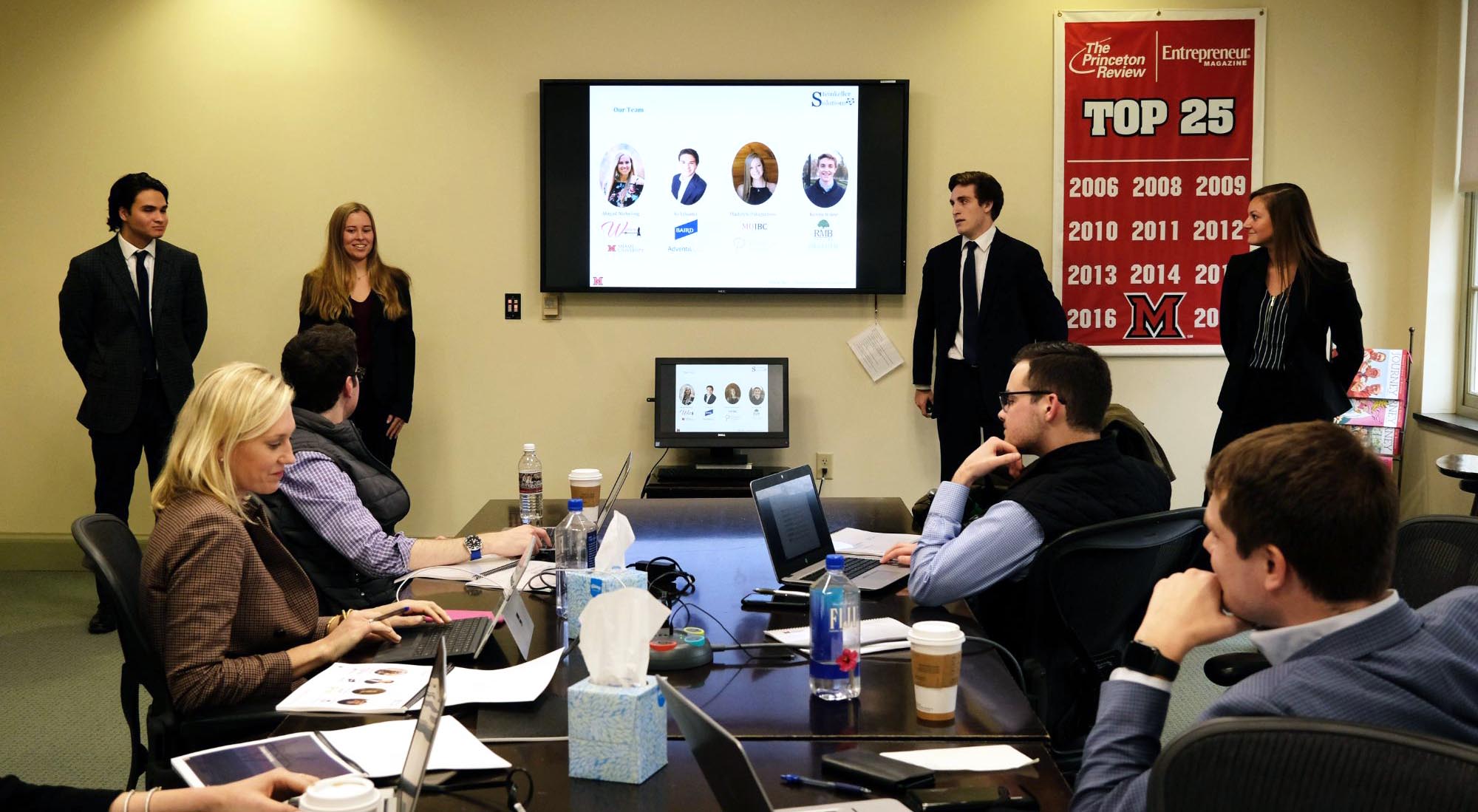 Nov 08, 2019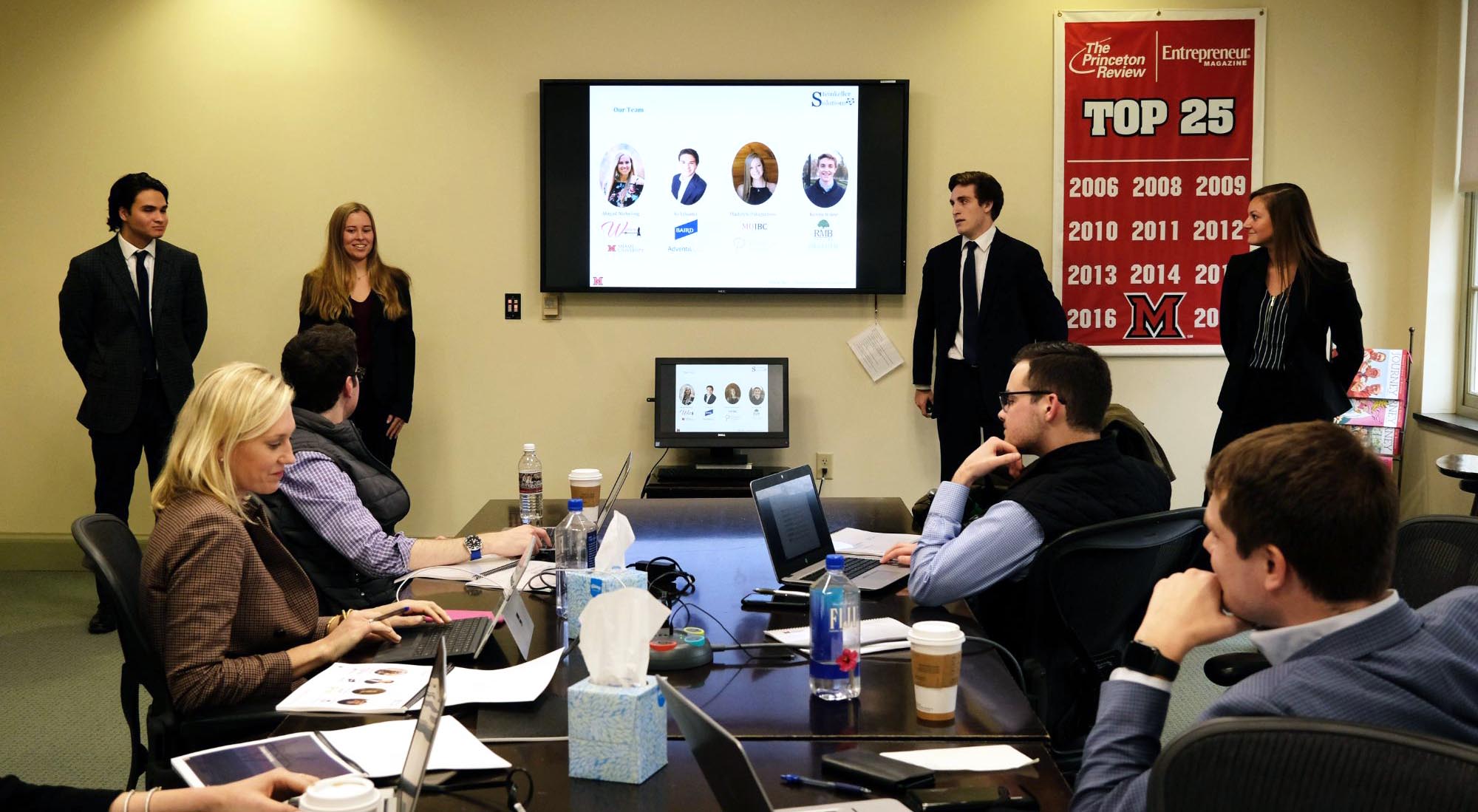 Each of the 12 years of the William Blair Investment Banking Case Competition at the Farmer School of Business, there are students among the 30+ teams competing who have never been involved in the event before, some of whom have barely touched on the idea of investment banking.
But this year's winning team found that the inexperience of half of its team members turned out to be a strength rather than a weakness.
The competition involves a past real-life client of investment bank and financial services company William Blair & Company, with its name changed for the sake of the case. Students have three weeks to evaluate strategic alternatives for the company, evaluate a potential sale or potential acquisitions by the firm, and recommend a strategy to the management team – comprised of five William Blair associates. Teams submit written proposals, and four of those proposals were selected to be presented in the finals.
"It's a real-world application of things they learned in the curriculum. Many of the students that participate in the competition are interested in investment banking. So this is a kind of a look at the day to day life of an investment banking analyst," finance professor Thomas Boulton explained.
In a close vote, the team of Abby Niebeling, Kenny Kruse, Ki Sakuma, and Madelyn Dalagiannis came out on top, but William Blair analyst and Farmer School alum Andrew Ames said he was impressed with all the presentations. "I thought they were great. I've judged this year and last year and I participated in the competition from my sophomore year all the way to my senior year," Ames said. "The presentations just keep getting better and better, more sophisticated, with better recommendations and great models."
"I came into this totally unknown. I did not know anything that was going to happen," Niebeling noted. "It was a lot of learning and understanding what information was needed, what exactly we had to find and what they were looking for. So it was a lot of growing for me in putting all the pieces together and finally having a full presentation that made sense."
Kruse and Sakuma were both on teams that made the finals last year, but Kruse said having inexperienced team members was a big plus this year. "(Ki and I) had a better understanding of the industry, and there was a large learning curve for Abby and Madelyn that we were fortunate to go through last year," Kruse recalled. "They had a totally different perspective and they would ask questions that we had to explain to them. Explaining those things to them allowed us to even have a better understanding of our presentation."
"They took us under their wing and said that they were going to mentor us in this process, and they obviously did an amazing job. I think that we have learned a lot throughout this process that definitely will benefit us for the rest of our careers," Dalagiannis explained.