Miami team takes top honors at E&J Gallo competition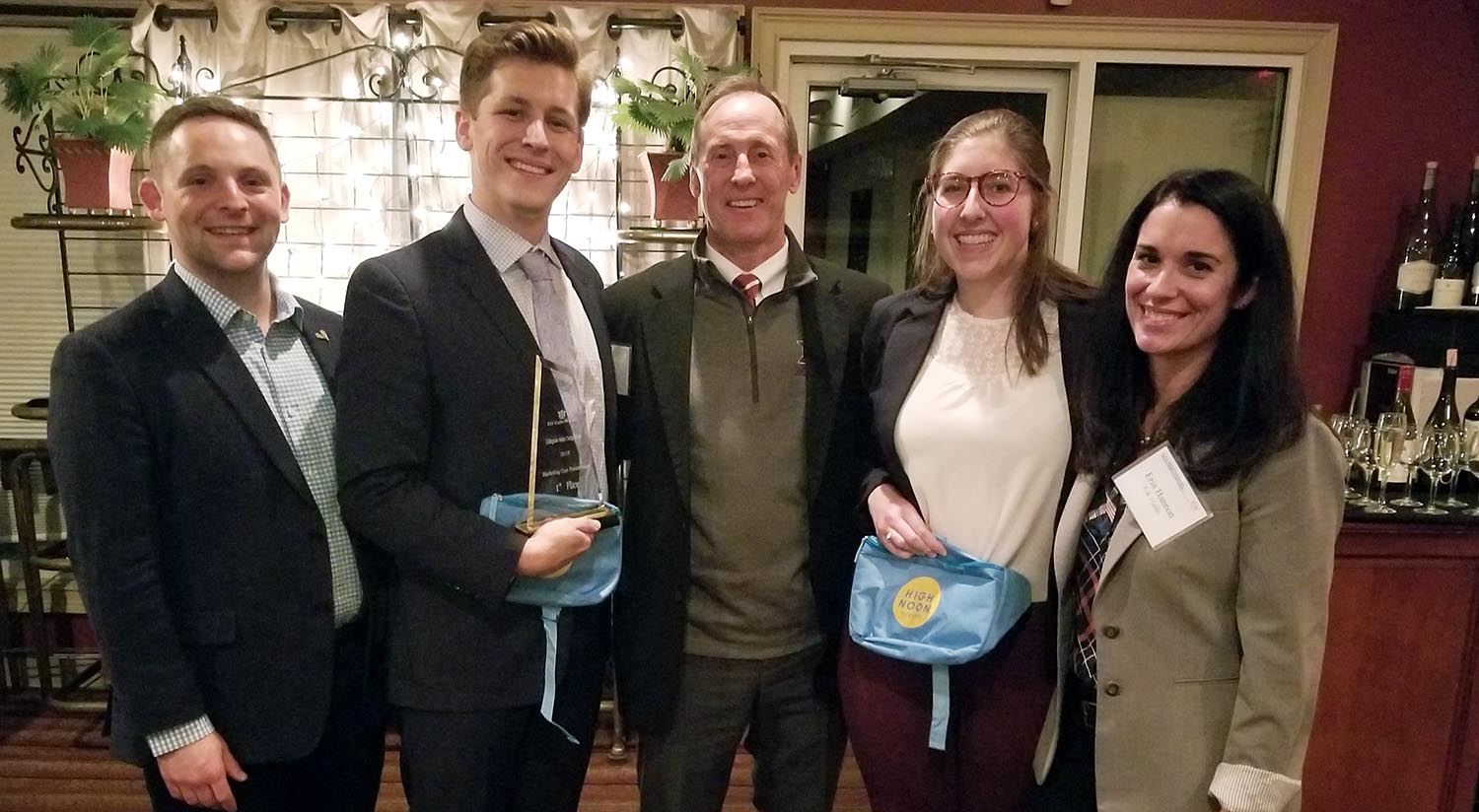 Nov 05, 2019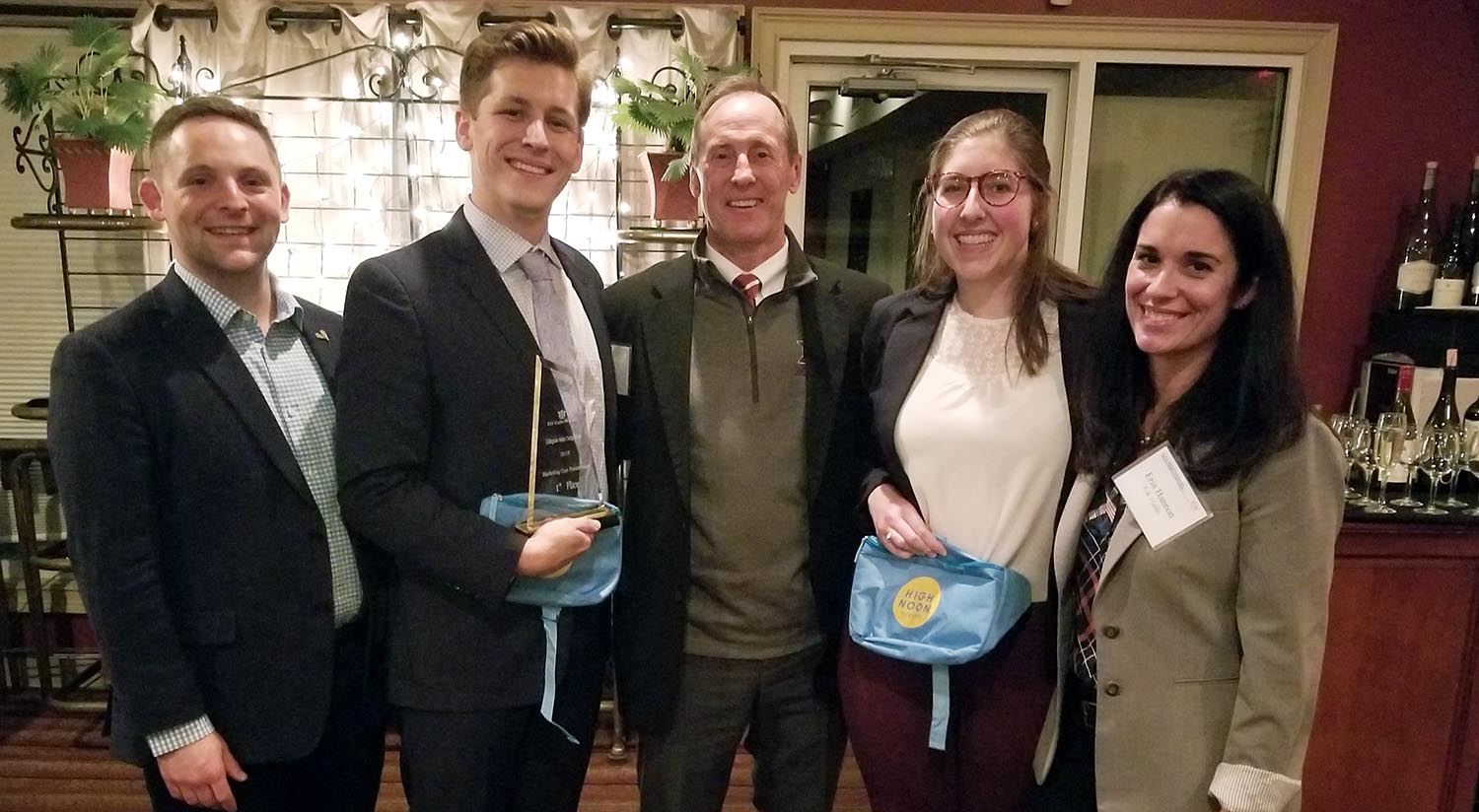 From left: E&J Gallo Sales Recruiting Manager Ryan Fox, , Brian McDonald, Patrick Lindsay, Elizabeth Kilbride, E&J Gallo National Director of Recruiting Erin Hannon
Having less than two weeks to prepare a case for a marketing competition isn't that unusual for business students. But having to come up with a new presentation for the finals in a very short period of time could either be a total nightmare or an opportunity to shine.
For Elizabeth Kilbride and Brian McDonald, their fast work earned them the first-place prize in the marketing portion of the E&J Gallo Collegiate Marketing and Sales Competition last month at the University of Missouri. Seven teams from across the U.S. were invited to compete.
Kilbride, a senior marketing major, and McDonald, a junior interactive media studies major, were invited to the competition by assistant lecturer Pat Lindsay. "I went into it thinking it would be really fun not only to get experience in networking with Gallo and be able to present, but what I got out of it was being able to make friends with a lot of people my age with similar priorities and to come out of it with people that started as competitors and ended up being friends," Kilbride explained.
"I think we have a really great understanding from our education at Miami about marketing and advertising as well as kind of the more traditional business roles," McDonald noted. "So going down, we wanted to learn as much about the sales career as we could, and I think we definitely got that portion out of the weekend from E&J Gallo."
The first day of competition covered the marketing aspect of the challenge, and after presenting their original ideas, Kilbride, McDonald, and the other finalist team suddenly had to work on the fly. "They actually gave us two additional problems to solve, so in 15 minutes, you had to look at those two additional problems and come up with a 10 minute presentation to make to everyone that had competed as well as the judges," McDonald recalled.
"We had 10 minutes to integrate the questions into our idea, but they didn't have anything to do with our idea, and we weren't sure what the other teams were going to do. So we just made a couple of slides, made some fun slogans and then just talked and told a story," Kilbride said. "We were the only ones to present these new ideas. It really worked out well, but it was a crazy 10 minutes of my life."
The first-place finish in the marketing case presentation earned the pair the top $1,200 prize.
Even though the pair didn't place among the finalists in the next day's sales competition, Kilbride and McDonald said the experience of competing in that portion was worth the effort as well. "We wanted to do our best to represent Miami. Going to these competitions, we want to be able to say, "Hey, we do really well in sales and we are competent in that even though we don't have a whole degree in that,'" Kilbride said. "We wanted to not just prove ourselves, but show the hard work that we put into it, share it with everyone, and show that Miami is on the map for a reason."