Alumni gift adds to student-managed investment fund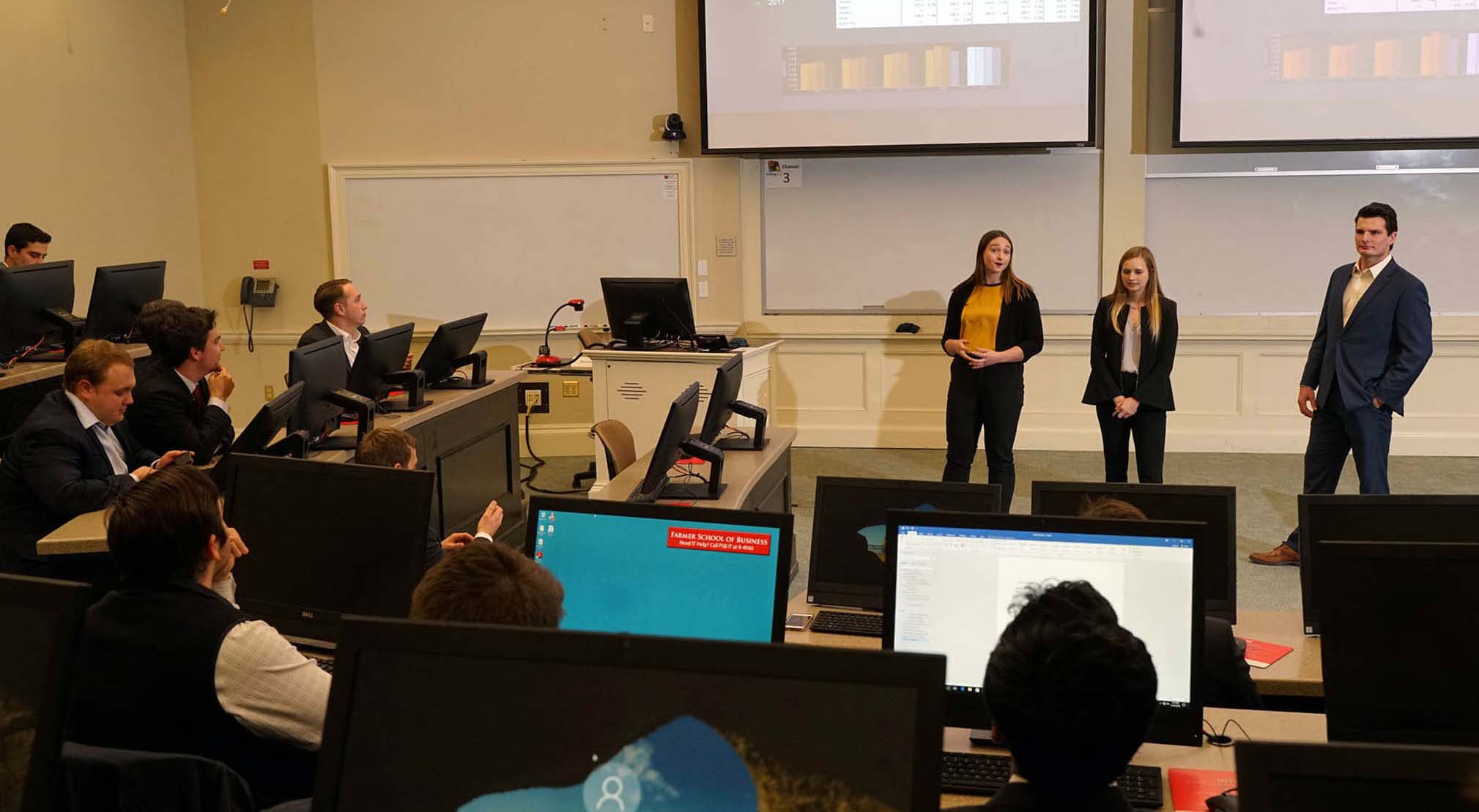 Feb 11, 2020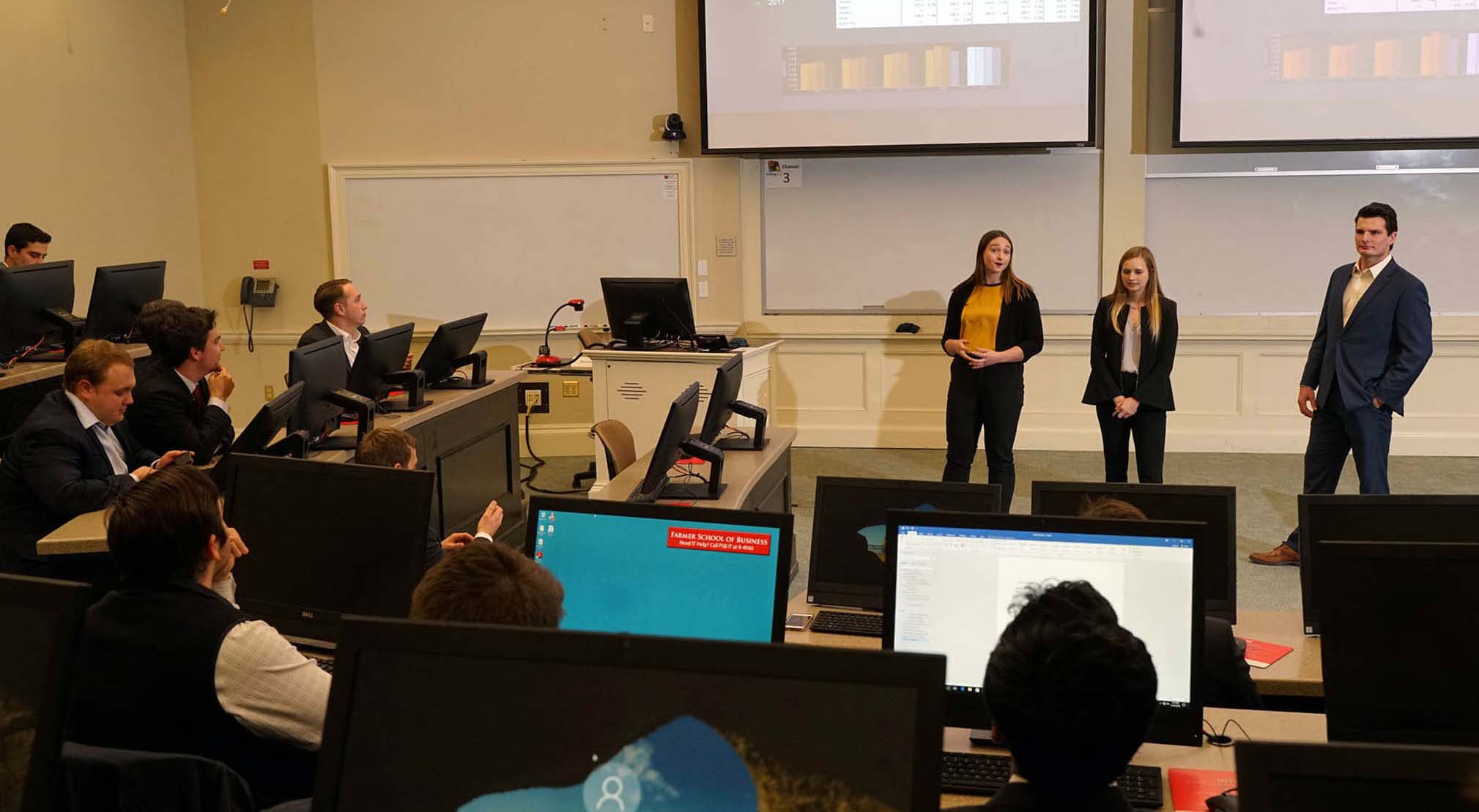 Alumnus David Gezon '78 credits his Miami University finance education for starting him on the road to a very successful career – while pointing out the role that other alumni, notables Mitchell Rales, John Jellinek and Joe Klunk, played in his journey. To honor the school and help ensure that future generations of finance students have these same opportunities, he has donated $500,000 in support of the department and its groundbreaking Finance 481 Student-Managed Investment Fund course. In this class, students invest actual dollars that are part of the university's endowment fund.
The gift adds substantial assets to the fund, making it an even more realistic hands-on learning experience. Finance 481 course designer and instructor David Salem explained, "The goal of the course is to provide a meaningful competitive advantage for students through a real-world portfolio management experience and this is best accomplished by being accountable for actual dollars at risk.  We find that the more assets students are responsible for the more serious and dedicated they become so growing the fund greatly enhances the effectiveness of the course."
"Earnings from the Fund benefit the Farmer School's Finance Department in areas such as student programming, faculty support, scholarships and leveraging technology in the classroom, so the larger the Fund the more it can provide for these essential resources," Salem explained. "We are very grateful for this incredible gift as it will have significant impact on our students for years to come." 
Dean and Mitchell P. Rales Chair in Business Leadership Marc Rubin added, "Providing courses and hands-onlearning opportunities with real-world exposure in real-time with actual financial stakes presents our students with a unique educational experience that can't be replicated by hypothetical scenarios. We believe in developing our students to be job ready on day one and this gift will help to support that key initiative.  We are grateful for Dave's support of our students and his belief in our mission. "