RedHawk Launch Accelerator announces fifth cohort of companies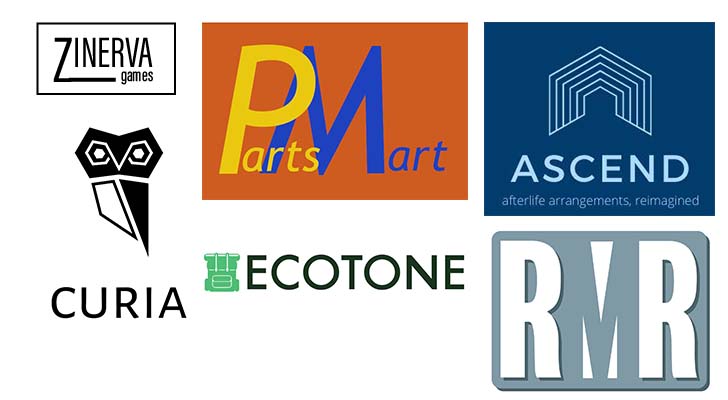 Feb 26, 2020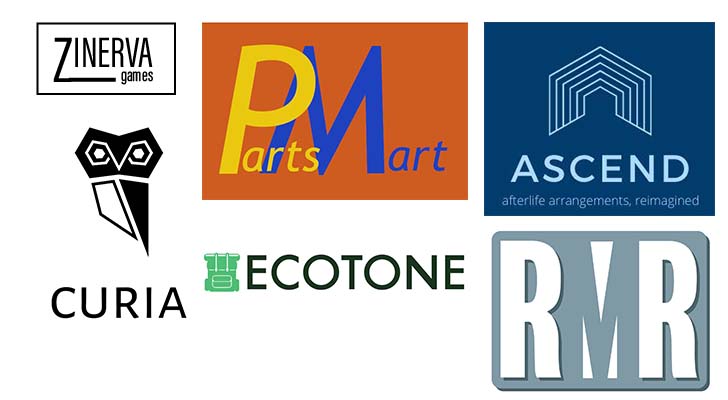 RedHawk Launch Accelerator, based in Union Hall in Cincinnati's Over-the-Rhine district, is the John. W. Altman Institute for Entrepreneurship's seed stage startup accelerator for student-led startups with high growth potential and provides seed funding to startups in each cohort.
The 2020 cohort of six startups is the accelerator's fifth such group:
Zinerva is a smart gameboard and game for people with visual impairments and their allies who want to connect, create memories, and enjoy the socialization benefits that board games bring. Everyone deserves to be able to experience game nights because they are entertaining and connect people. The problem is, people with visual impairments are unable to independently play board games without alterations, disconnecting them from the benefits board games bring. Allies of the visually impaired often have a tendency to overcompensate in aiding people who have visual disabilities. This is especially true when socializing and playing board games. Zinerva is breaking through the board game industry by creating accessible games that are not just for the visually impaired but is designed to level the playing field.

Curia takes a language-based approach to identifying author opinion in news reporting. Curia supplements one's reading by identifying objective reporting and showing it through a simple scoring system. We want to see a world where it's easy to find news that lets one develop their own insight about a topic without dealing with the opinions of authors.

PartsMart is a used automotive parts marketplace aimed at simplifying and organizing the used car parts buying and selling process. With many current options targeting generalized marketplace or running obsolete systems, the need for a modern, specialized source is apparent. Salvage yards account for $32 billion annually but do not have marketplaces catering towards their inventory. With the vast majority of people owning cars, things are bound to break or wear out. With PartsMart, you will find cheaper used parts to fix your car. 

Ascend is a web-based platform that serves to personalize the funeral planning process allowing users to choose from a variety of vendors and venues without using the traditional funeral home. Ascend eases the grieving process for people when a loved one passes by educating them and giving them the freedom to choose from a number of different providers. Our professional event planners guide our customers through the process and grant all their wishes in the quickest most efficient way possible allowing our users to focus on what matters most during their time of need.

Ecotone facilitates sustainable tourism experiences by connecting eco-conscious travelers to verified businesses with sustainably at the forefront of their business models. Our online platform provides eco-conscious travelers a convenient place to find and book eco-friendly lodging instantly. Ecotone is a platform that not only helps eco-conscious travelers reduce their ecological footprints but also supports sustainable businesses.

RoomMate Roster is a web/mobile application designed to provide a user-friendly platform to find roommates, rental properties, and potential friends. RoomMate Roster is built to match potential roommates moving into new areas based on survey answers describing the personality of each user. With the second largest generation attending college, getting ready to live on their own, and/or leaving for new cities--the current process for finding roommates and housing is inconsistent and difficult. RoomMate Roster is designed to fill the gap in current services by providing a more efficient and intuitive way of finding new living situations. College students and young professionals often move to new cities while trying to solidify their careers, whether it is for an internship or a new opportunity. However, there is no standard tool to help these individuals with the process. The current method of finding housing consists of using various incompatible websites (Zillow, Craigslist, Google maps, etc.) in tandem, but RoomMate Roster provides a one-stop solution.
"We are excited to introduce RedHawk Launch Accelerator's fifth startup cohort. These student-led startups include students from every walk of life across campus who are inspired to develop and market innovative solutions that solve real-world problems for businesses and consumers alike. There are no textbooks. There are no exams. There are no papers to submit. Students work together in Cincinnati at Union Hall from 3 to 8 every Monday and during the week are connected with mentors and ecosystem builders from the StartupCincy community who help student-founders learn and figure things out as they navigate the startup journey," Altman Institute director Tim Holcomb said. "Last year's cohort included Akinda Co. (designs and markets high-end, versatile women's one-piece swimwear), Zandaland (a web accessible platform for pediatric cancer patients ages 4-10), and KCD Cosmetics (designs and markets a line of cosmetics aimed at women of color). Zandaland and KCD Cosmetics were named to Cincy Inno's "12 Cincy Startups to Watch in 2020" of top startups in southwest Ohio, and Akinda Co.'s versatile line of women's apparel is featured in British Vogue's January-March 2020 issues as one of 10 fashion startups globally with designer products chosen by British Vogue for its designer profile campaign."
Miami University and Farmer School alum Scott Miller is leading the cohort. As a serial entrepreneur, angel investor and board director at Paycor, Scott brings a deep understanding of startup methodology, strong connections with key players in the StartupCincy ecosystem, and credibility and knowledge of the fundraising process as an accredited investor.