Important: Temporary changes to FSB advising and admission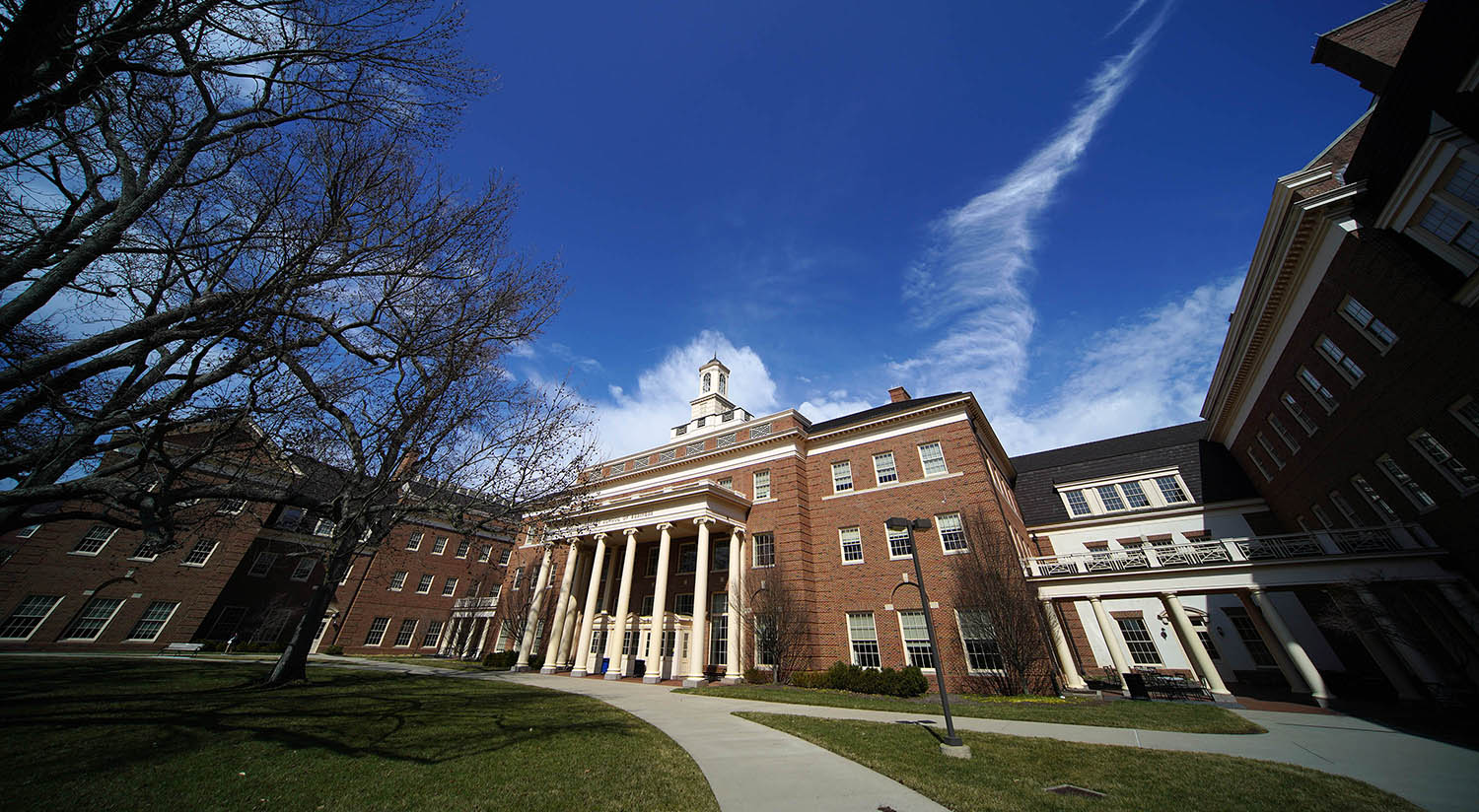 Mar 12, 2020
The Farmer School of Business Student Services Office remains committed to supporting our students. Effective March 13, 2020, we will move all advising related activities to remote advising. As Dr. Crawford indicated, "One of the most effective measures to prevent the spread of the virus is to avoid large group interactions." The advising staff are dedicated to providing individual advising appointments to avoid large groups of students congregating in 1022 FSB. Your health and safety are our main priority. 
Typically, first-years and sophomores will register the week of April 20; juniors and seniors the week of April 13; and priority registrants the week of April 6. Please plan your advising appointment accordingly. Previously scheduled advising appointments will be held remotely starting March 13, 2020. May 2020 degree candidates are encouraged to connect with us by phone at 513-529-1712 or email to your advisor if you have any questions. To identify your advisor, login to myMiami and click on the student tab. 
First-years, sophomores, and juniors should schedule an individual advising appointment via Navigate. When scheduling the appointment, please provide a cell phone number and note that all appointments are in Eastern Time. Your advisor will contact you via Google Hangouts video call on your Miami email address at your scheduled appointment time (let your advisor know if you need to use a different platform*). Advisors prefer to connect with you by video to provide high-quality advising, including the opportunity for screen sharing. Video conferencing allows us to converse with you as we would during an in-person meeting. Our advisors are here during spring break and will be happy to schedule advising appointments during that period as well.
*Users who anticipate or experience a disability related barrier to using Google Hangouts are encouraged to contact sds@miamioh.edu to request reasonable accommodation. Webex may be used as an alternative platform for hearing accommodations. Please let your advisor know.
Our office will also hold remote drop in advising Monday-Friday from 1-4 pm (Eastern Time). Drop-in students are advised on a first-come, first-served basis. During peak times, we may need to limit the number of students who can add to the drop in queue. To join the drop in queue, contact FSBStudentServices@miamioh.edu via Google Chat. Provide your name, unique ID, cell phone number, and reason for your drop-in meeting. A staff member will confirm when you are added to the drop-in queue and how many students are in the queue. An advisor will contact you via Google Hangouts* video call on your Miami email address. Drop-in advising is not a substitute for an individual advising appointment. We recommend that you schedule an advising appointment with your advisor.
For remote advising appointments and drop in advising, we encourage you to have the appointment in a quiet place with access to a computer, reliable internet and audio, and your Degree Audit Report. To access your degree audit, follow these steps:
Go to myMiami and log in

using your Unique ID and MUnet password

Once you have logged in you will see a link on the left top side of the page for BannerWeb. Click on the link to enter BannerWeb

Select "Student Services and Financial Aid"

Select "Student Records"

Select "Degree Audit"

Click the "uAchieve" self service link

Click "Run Declared Programs"

Select "View Audit"

Click on your major. If you have more than one major you will have a degree audit for each.
Additionally, you may find the four year degree plans for FSB majors to be helpful. The Miami Bulletin also includes degree requirements and prerequisite information. The Fall 2020 Course List will be available March 13 and time tickets on March 16. Information regarding FSB Force Add Procedures will be posted on our website. This information is accurate as of March 12, 2020 and is subject to change at a rapid rate. Please see the Miami University Coronavirus and FSB Advising Website and  for the most up-to-date information and recommendations.
Your health and safety remain our top priority. Advisors are dedicated to ensuring student success and we are here to help you! Please do not hesitate to contact us at FSBStudentServices@miamioh.edu or by phone at 513-529-1712 if you have any questions.