Miami University club's blockchain conference goes virtual, worldwide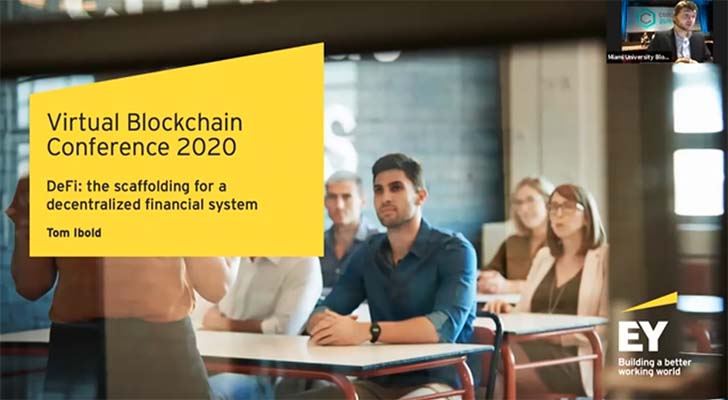 May 13, 2020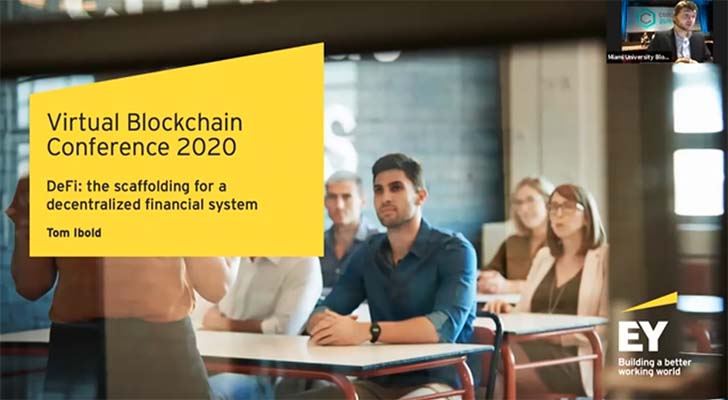 When life hands you lemons, make lemonade, they say. When the Miami University Blockchain Club's 2020 conference was handed a pandemic, they took their conference worldwide. But what became the Virtual Blockchain Conference would have been a much different event if not for the coronavirus outbreak.

"The Cincinnati Blockchain Implementations Conference was planned to be an exposition of how the distributed ledger technology revolution is impacting the economy and workforces of the greater Tri-State area. We had 10 speakers set up to present on April 10 at Cintrifuse's Beer Hall," Ashton Barger explained. "The conference was also set to host a career fair for around 100 university students in the area."

But in mid-March, when it became apparent that an in-person event would be nearly impossible, the team decided to switch to a Virtual Blockchain Conference from April 23-25 and open it up to more speakers, focusing on a global implementations theme. "It wasn't easy to recreate the entire website and schedule new timing with current and potential speakers and sponsors, but the club's members worked around the clock to execute a smooth transition," Barger said.

Instead of 10 speakers, the event would have 60 speakers and panelists, joining a Zoom meeting from around the world to talk about enterprise, banking and finance, government, supply chain logistics, healthcare, social impact, and digital currencies topics. The livestream was then integrated into the Whova app, which allowed attendees to have many of the elements of a physical conference; networking, messaging, question-and-answer sessions, and community contests. More than 2,500 messages were passed over the course of the conference.

"I was honored to participate in a student-run and organized event of such high-caliber. Student involvement in the blockchain industry is key as demand for blockchain job skills continues to grow, and an emphasis on new ways of structuring organization and processes under decentralized frameworks begins to take hold," Global Blockchain Business Council CEO Sandra Ro said.

"I thought it was a great accomplishment given the environment we were in at the time. This was a huge undertaking to coordinate and shift to a virtual platform," advisor and panelist Adam Koehler said. "The team did an excellent job with the pivot and finding technical solutions to make it happen. Also, their ability to get the quality speakers during this time was impressive."

The conference attracted 500 attendees, including more than 300 students from around the world, and raised nearly $700 for non-profit groups working to deal with the pandemic. Sponsors for the conference included Axuall, Deloitte, Accenture, Blockchain for Social Impact Coalition, 10XTS, Qredo, Mousebelt, Midwest Blockchain Consortium, Coin News Extra and Blockchain Education Network.