FSB's Marc Rubin named 2020 Beta Alpha Psi Outstanding Dean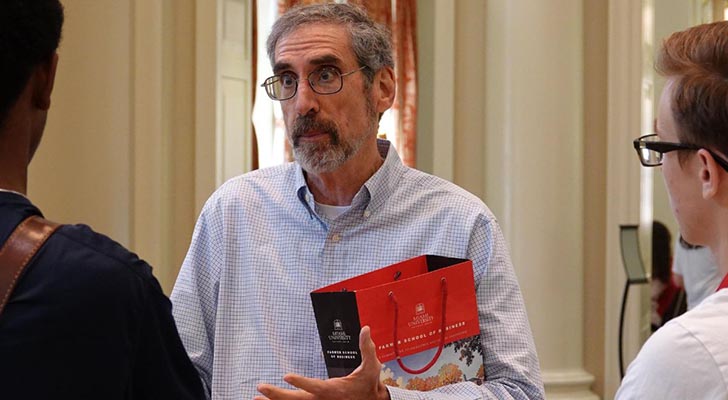 May 01, 2020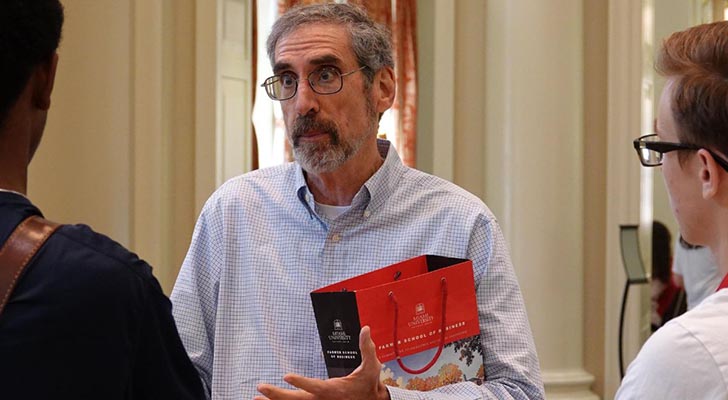 Retiring Farmer School of Business dean Dr. Marc Rubin is the newest recipient of one more award in his distinguished career. He was named the Beta Alpha Psi Outstanding Dean for 2020 this week.

"While this year's nominees were very competitive, you stood out based on your consistent and longstanding commitment to Beta Alpha Psi. Your selection was based on your hands-on engagement, and your significant financial and operational support to the chapter that positioned them to achieve their goals and objectives," Dr. Barbara Ritter, BAPsi Dean's representative explained in the award letter. "Overall, the committee was quite impressed with your achievements of your chapter."

"Being initiated into Beta Alpha Psi over 45 years ago, I know what a terrific organization it is and how it provides important support for its members as well as service to the greater community.  I am very much humbled to be selected as its honoree for Outstanding Dean," Rubin said.

Beta Alpha Psi is an international honor society for accounting, finance and information systems students attending universities accredited by the Association to Advance Collegiate Schools of Business or the European Quality Improvement System.

Rubin is retiring in June after a 30-year career at Miami University, serving as dean of the Farmer School since 2018.