Entrepreneurship elevated to department status at the Farmer School of Business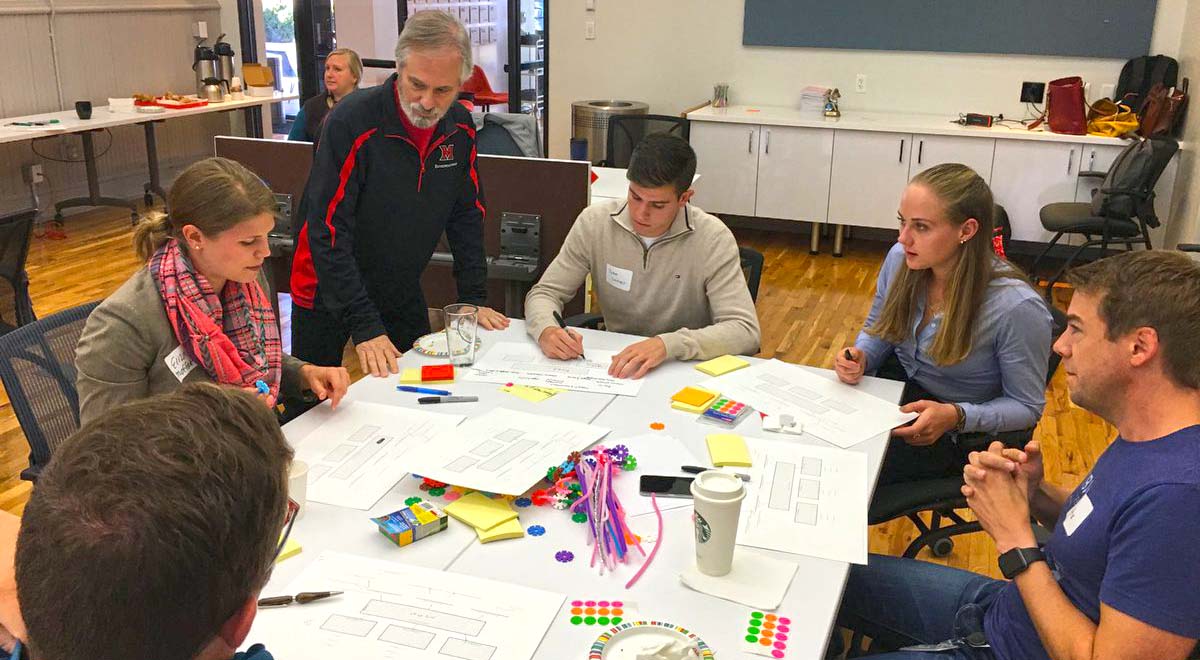 Jul 07, 2020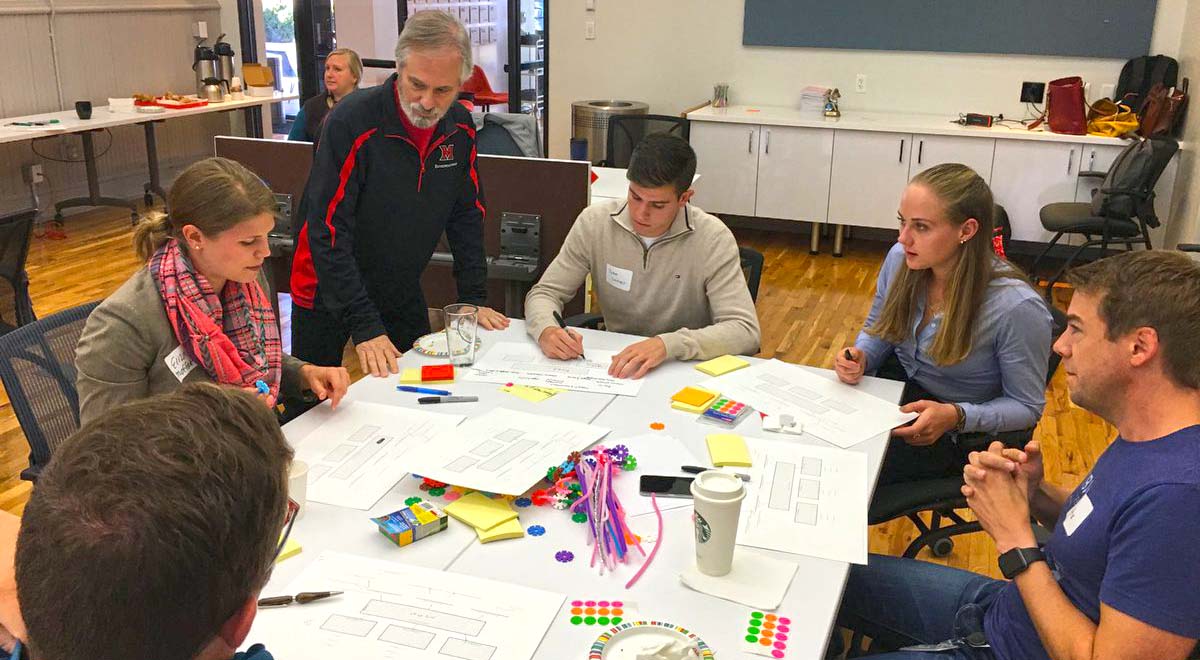 The Farmer School of Business is pleased to announce that the status of its entrepreneurship program has been enhanced – changing from a program to the seventh department within the school.
"Expanding entrepreneurship to a full department sends a powerful signal of Miami University's commitment to preparing our students for the careers of the future," Provost Jason Osborne said. "Students from nearly every major at Miami participate now in the entrepreneurship program. Through the combined work of the new department and the John W. Altman Institute for Entrepreneurship, we will enhance university-wide access to those opportunities through strong academic research and immersive, real-world learning opportunities.  It is my hope that entrepreneurial thinking will become a hallmark of the Miami experience and be infused throughout the curriculum, creating graduates who are reflective, creative, analytical problem solvers driving change for the better, wherever they go."
"The achievements of the John W. Altman Institute for Entrepreneurship made a compelling case for the transition to a department. In the last school year, Miami students from all 116 undergraduate majors across campus took entrepreneurship courses, with total course enrollment of more than 4,400," remarked Jenny Darroch, the new dean of the Farmer School and the Mitchell P. Rales Chair in Business Leadership. "The program has been ranked by the Princeton Review as one of the top ten public undergraduate entrepreneurship programs in the country for the past 12 years in a row, and graduates of the program have made their mark on the world, in social, start-up and corporate settings."
The entrepreneurship department's growth and success have been accelerated by a large, engaged alumni base, including many of the world's most successful entrepreneurs who interact with students in projects, competitions, internships and mentorships and provide financial and strategic support to the department.
"Student demand for entrepreneurship courses has grown by almost 500% in credit hours and more than 400% in student enrollment since 2014," remarked Tim R. Holcomb, Director of the John W. Altman Institute for Entrepreneurship and new chair of the Entrepreneurship Department in the Farmer School. "Distinguishing features include faculty and staff who have an unwavering commitment to scholarship and a passion for mentoring students, and an interdisciplinary focus that attracts students from across campus.
Central to the design of our undergraduate entrepreneurship program is a belief in the transformative power of learning by doing that includes strong partnerships with entrepreneurial ecosystems across the nation and provides students practical, hands-on experience in startup and venture capital, social entrepreneurship and impact investing, and corporate innovation and technology commercialization, and creativity and entrepreneurial thinking."
Read more about Miami University's top ranked undergraduate entrepreneurship department and about the faculty, staff, and students that made it possible.
Follow the department on social media to learn more and become engaged with our students and faculty: