Niccol family to fund scholarships in Farmer School, College of Creative Arts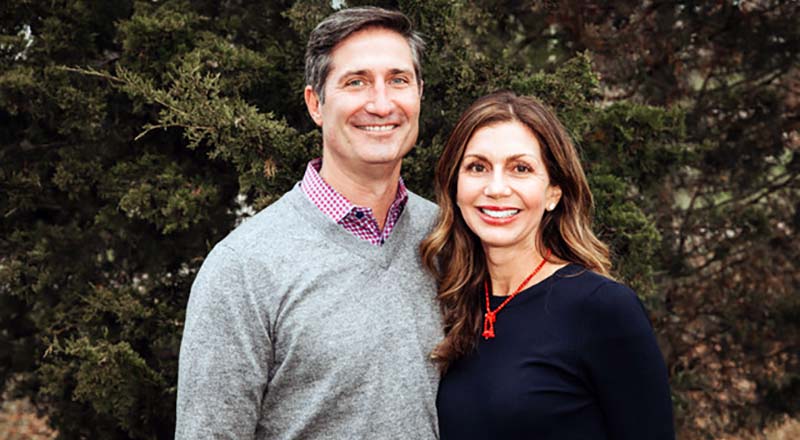 Jul 08, 2020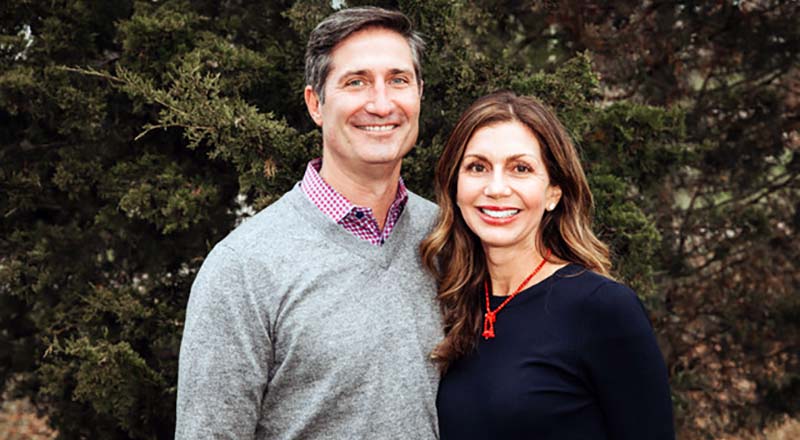 Education. Engineering. Business. The arts. Brian '96 and Jennifer Niccol '97 have links to several areas at Miami University, and that could have made it tough to decide where to direct their philanthropy. Instead of choosing one area, they opted for two: a scholarship that ties together Brian's passion for marketing and Jennifer's love of the arts.
The Niccol Family Scholarship will provide full tuition, room and board to at least one student in both the Farmer School of Business and the College of Creative Arts. As the endowment grows, the Niccols look forward to a time when the scholarship will eventually cover costs for a number of students in both schools.
Brian graduated from Miami in 1996 with a degree in engineering management, while Jennifer received her degree in education in 1997. Both of them, though, spent their time at Miami discovering areas they were passionate about outside their majors. Brian took a marketing course and loved it, which led to a concentration in business and marketing outside of his engineering degree. Jennifer got involved in Dance Theatre at Miami and maintained her interest as she embarked on a teaching career. Both realize how much their varied interests have enriched their lives and careers, and they hope their scholarship recipients use their time at Miami to discover their own passions.
"A big part of our experience at Miami had to do with things outside our majors," Jennifer said. "For Brian, that was marketing, and for me, it was Dance Theatre. I feel blessed that we're able to integrate those interests by helping a business student achieve their ambitions, and by helping a young deserving artist become a thriving artist through a Miami education. I'm thrilled that dance education is evolving and growing at Miami, and I look forward to becoming more involved with the College of Creative Arts."
"This thoughtful gift from Brian and Jennifer could not come at a better time, because it will help address the unprecedented growth in financial need of our students," said Jenny Darroch, dean of Miami's Farmer School of Business. "Because of their generosity, many more qualified students will have the ability to benefit from the Farmer School educational experience. Their support for future generations of students is a shining example of answering the call of love and honor for our students, and we are both humbled and grateful."
After his time as a brand manager at Procter & Gamble, Brian moved on to Yum! Brands, where he served as general manager of Pizza Hut and CEO of Taco Bell. Since 2018, he has been the CEO of Chipotle Mexican Grill. Jennifer taught English at Summit Country Day School in Cincinnati before Brian's work took the family to Dallas.
Brian and Jennifer agree that running a company – or a classroom – is all about connecting with your employees or students, identifying their talents, and then creating a culture that draws the best from them. Jennifer, who is still in touch with some of the students she once taught, said they hope to see their scholarship draw the best from those who receive it, and they look forward to connecting with the recipients in the future.
The Niccols now live in Newport Beach, California, where they enjoy spending time at all the events at which parents so often find themselves: baseball games, dance recitals, and other activities revolving around their three children. Brian is a member of the Farmer School's Business Advisory Council, and Jennifer is a newly-appointed member of the advisory board of the College of Creative Arts.