FSB grads' company lands $300M investment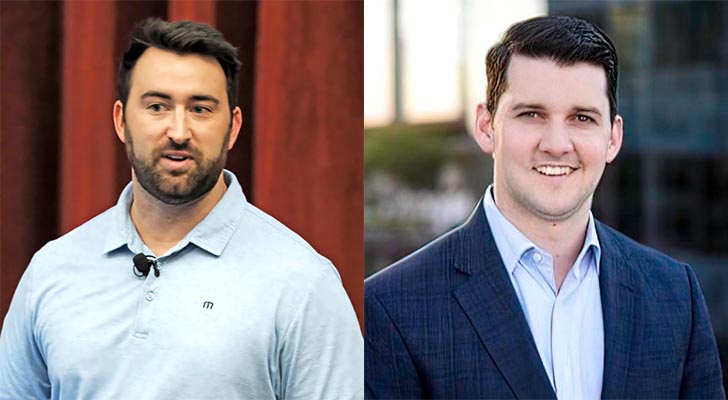 Apr 29, 2021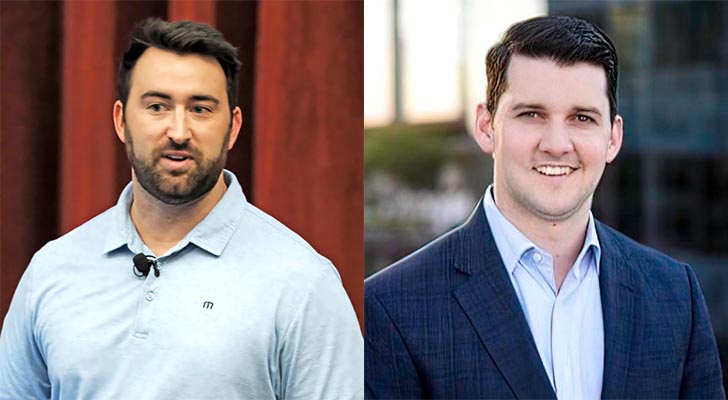 Matt Pyatt and Eric Dunigan
A logistics brokerage started by two Farmer School graduates announced a $300 million investment this week to create new service offerings and hire additional staff.
Matt Pyatt, 2010 marketing/entrepreneurship graduate, and Eric Dunigan, 2009 marketing graduate, created Arrive Logistics in 2014. The brokerage works with a network of shippers and carriers to offer custom shipping solutions to its customers.
The $300 million investment comes from ATL, British Columbia Investment Management Corporation, Temasek and the Baupost Group through primary and secondary equity.
"Over the last seven years, we have focused on building a top-tier workforce, strong relationships with our partners and best-in-class technology," Pyatt said in a statement. "Today we are focused on innovation that empowers our partners, building digital solutions to provide a seamless experience designed for efficiency and asset-like services."
Frank Nash, ATL's founder and managing member, told the Wall Street Journal that his firm was drawn to the company partly due to the technology Arrive developed to connect to its roughly 5,000 shipping customers and the more than 70,000 trucking carriers with which it works, and partly because of the rapid growth it has achieved since its formation. The company has increased its revenue from $530 million in 2019 to $810 million last year and is on track to exceed $1.2 billion in revenue this year.
"The ability to have the balance sheet to work with the biggest shippers in the country that drive a lot of consistent volume will be a big game changer for us," Pyatt told the WSJ.
"We also need to answer questions like: 'What's the right velocity of growth?'" Pyatt told FreightWaves. "We grew 50% last year and we'll grow 50% this year. We can give projections, but this investment gives us the flexibility to toggle that growth rate up or down depending on the opportunities we see."
Arrive Logistics has grown from an initial headcount of 10 employees to more than 1,000 today. The company, headquartered in Austin with a significant presence in Chicago, is currently hiring for 40 positions, ranging from data and analytics to engineers and recruiters.
"Such rapid growth is astounding, and we are delighted for Matt and Eric. It's exactly the kind of early career success we see from Farmer School graduates, who combine the skills they learned at the Farmer School with passion and an entrepreneurial mindset that allows them to 'punch above their weight' and achieve great things," noted Farmer School dean Jenny Darroch.
Prior to this investment, Arrive Logistics had raised $50 million in capital to date, including a $25 million round in 2019 and $10 million in 2018.