Center for Supply Chain Excellence nearly doubles Founding Partners with 3 new companies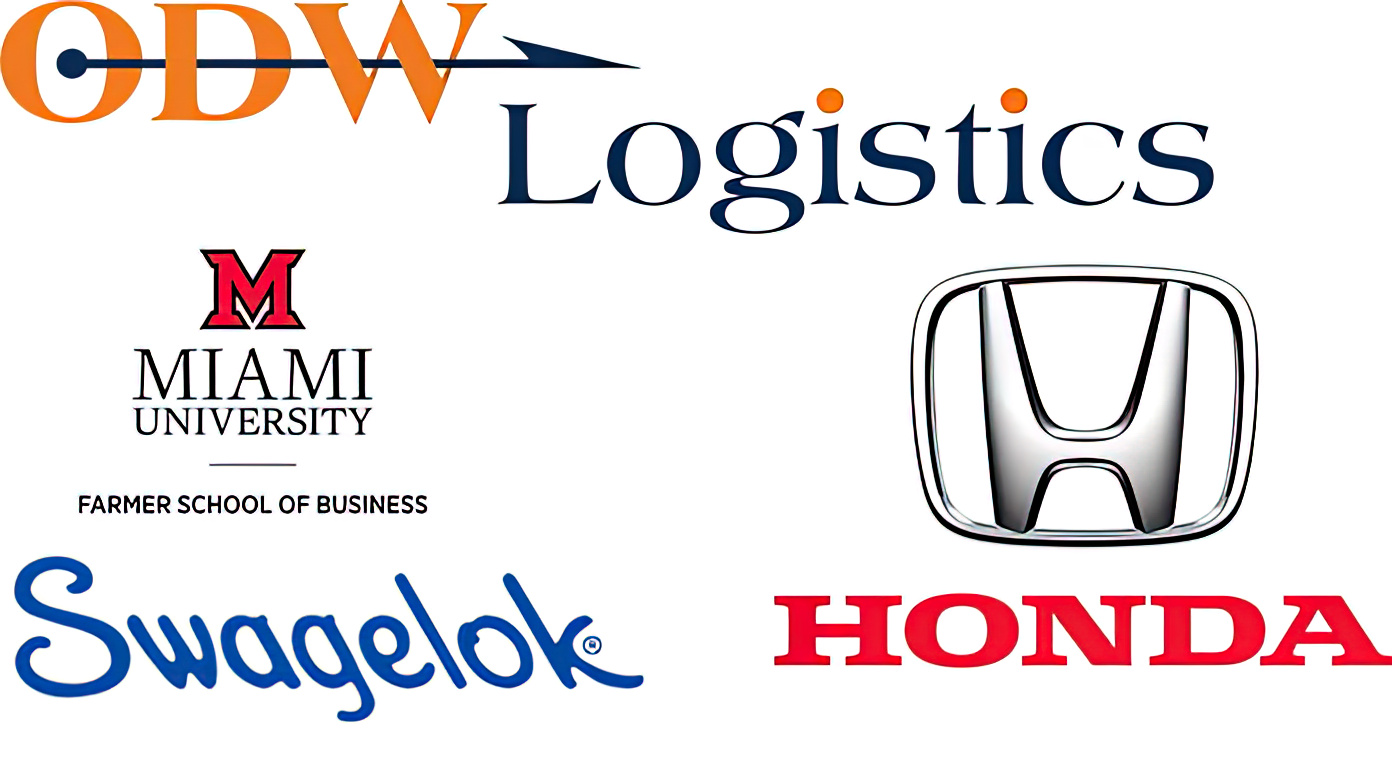 Mar 30, 2022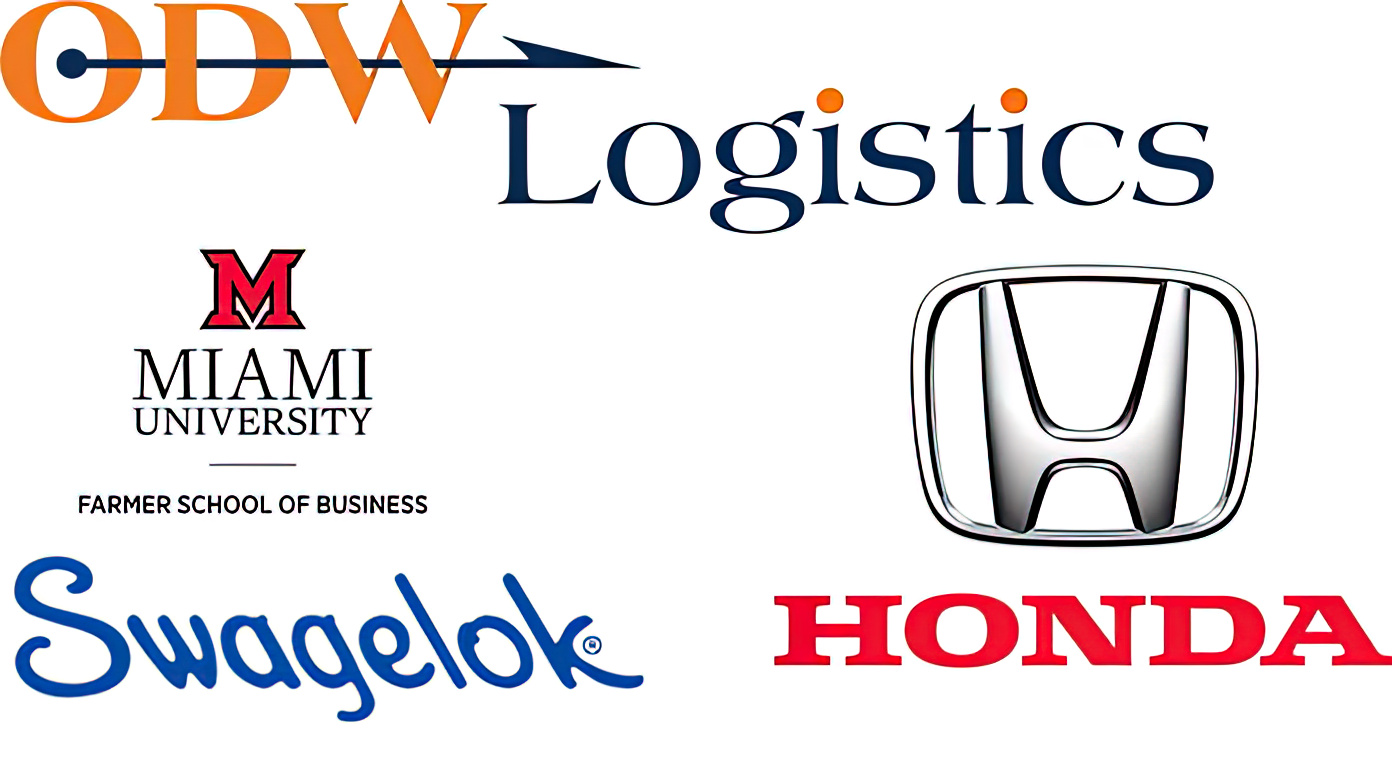 The Center for Supply Chain Excellence (CSCE) at the Farmer School of Business has nearly doubled its number of Founding Corporate Partners with the addition of three new companies in the last month. Honda, Swagelok, & ODW Logistics join Terillium, Dover Corporation, DHL Supply Chain, and Arrive Logistics in supporting student programs, faculty research, and curriculum development for the supply chain and operations management program.
The Center for Supply Chain Excellence is just starting its second year of operation, building on the success of the supply chain and operations management program at Miami University, consistently ranked in the Top 20 for undergraduate supply chain programs in the US. The CSCE leadership and faculty are working to build a core group of companies for long-term partnerships.
"The idea of the corporate partnership program is to really help both the companies and us work to build long-term partnerships," CSCE director Monique Murfield said. "The companies aren't just sending a recruiting email to students, they're creating visibility within our program. The students get to know the people that come from the company, but also learn more about the company and what opportunities they have."
Honda Development and Manufacturing of North America has been involved in the supply chain & operations program at Miami University for many years, and their recent gift makes them an official Founding Corporate Partner for the CSCE, as well as including support to start the Honda Supply Chain Textbook Scholarship. The scholarship will help pay for textbooks for supply chain students needing financial assistance, starting in fall 2022.
"Over the past several years, we and the Miami University Supply Chain and Operations Management program have been working closely on strategic sourcing case studies that allow students to gain experience analyzing and locating commodities for innovative technologies," Honda Development and Manufacturing of America said in a statement. "Honda also actively participates in supply chain networking activities, career fairs, and in-class speaker events at Miami University that provide students with opportunities to gain favorable industry experience.  As a Founding Corporate Partner, Honda looks forward to strengthening our relationship with Miami University and working closely on ongoing engagement activities."
Murfield remarked: "ODW Logistics, with operations in Hamilton and Columbus, has also been involved with our program for many years but is recently getting reengaged and we are excited to have them involved with the Center and are appreciative of the opportunities they have for our students."
"ODW's goal is to continually build our relationship with Miami's Supply Chain & Operations Management students and professors. Gaining more of a footprint and presence with the students and professors is obviously one of our main objectives, but also giving back and being able to educate and guide the students through career decisions is a great advantage to being in the program," VP - HR and risk management Brian Woods explained.
Finally, Swagelok is a brand new partner for the CSCE and has not been involved in the program previously, but has wonderful opportunities for students in both internship programs as well as their supply chain rotational program. "We are looking forward to partnering with the university to create opportunities for students to learn about how supply chain and operations shapes the world around us!" Swagelok pipeline & talent programs specialist Brittany Cirino said. "We plan to host a variety of networking events, speak in classrooms on supply chain topics, and help students prepare for their future career."
With the recent problems in the global supply chain, students may find more employers seeking their services in the coming years. "Right now, competition for talent is fierce, so companies are trying to get a little more strategic about their recruiting in supply chain operations, and this is one way to do that," Murfield said.
The Center for Supply Chain Excellence is a vital hub within the Farmer School of Business, working with the Supply Chain and Operations Management program to foster student engagement, corporate partnerships, and cutting-edge research. For our corporate partners, the CSCE is a "one stop shop" for access to fresh talent, faculty research, and knowledge-sharing industry forums.
For more information on the Center for Supply Chain Excellence, companies may reach out to Dr. Monique Murfield, CSCE Director, at murfieml@miamioh.edu