Miami University Confucius Institute Hosts 4th Annual Chinese Festival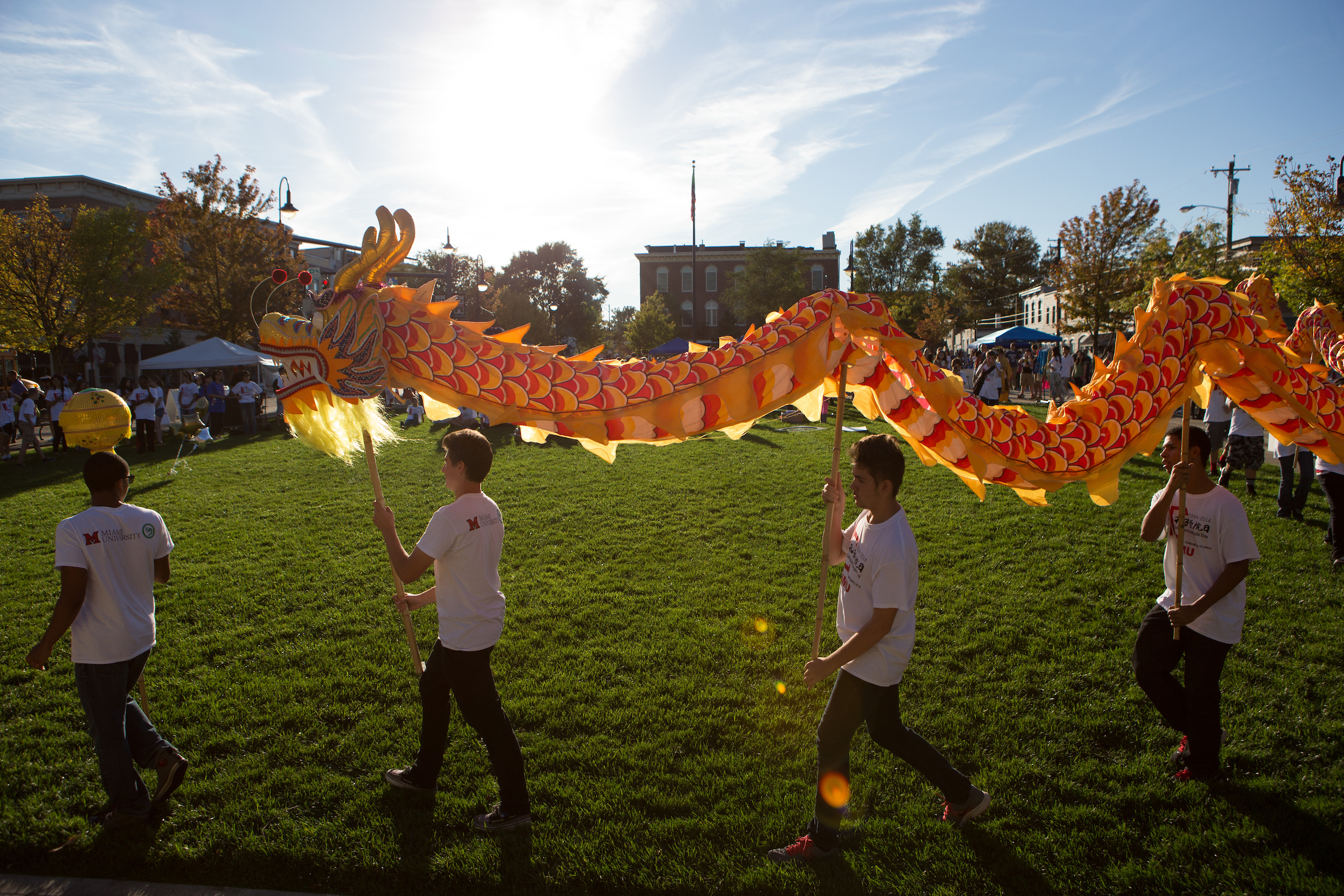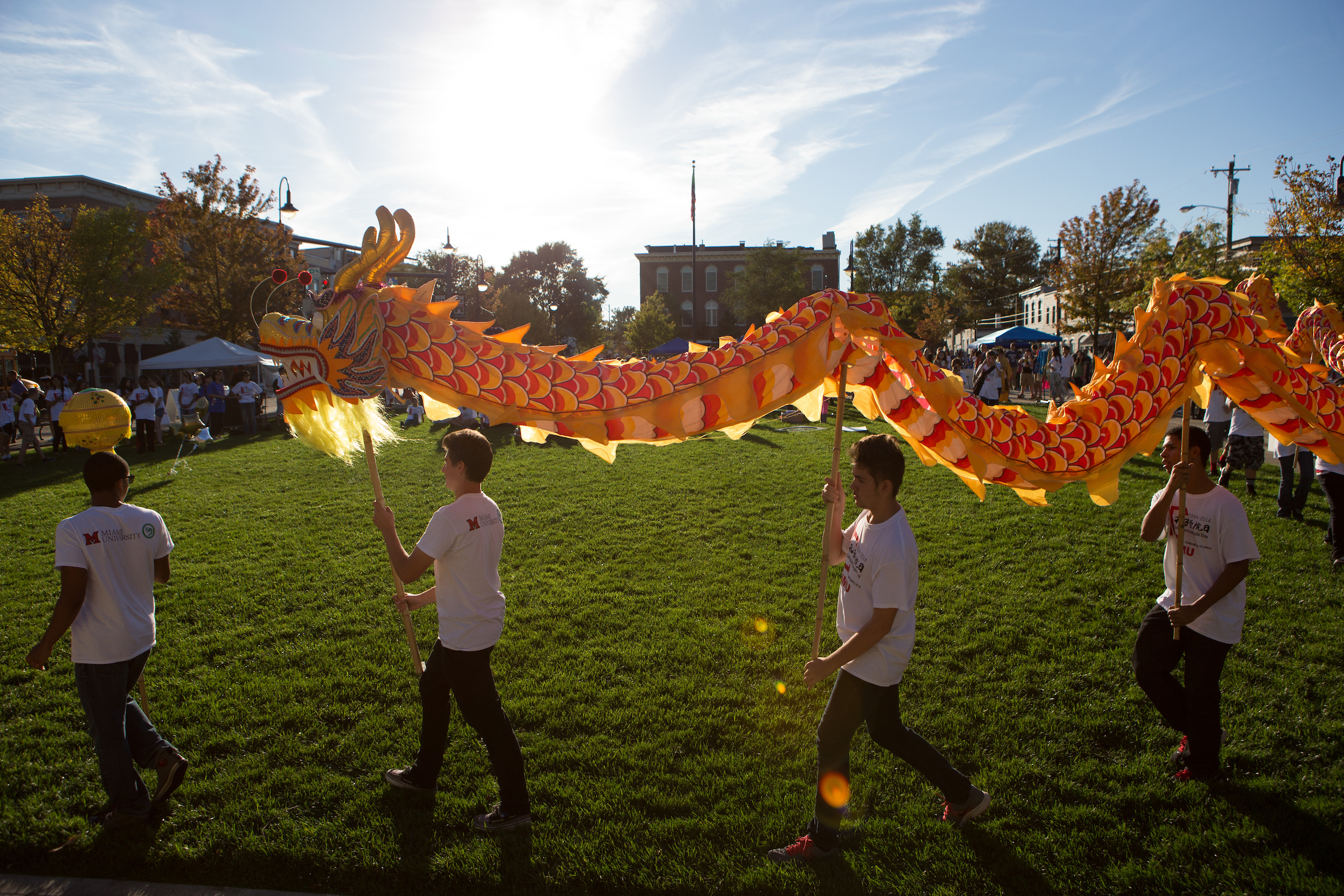 Students from Walnut Hill School play dragon dance.
Sep 08, 2017
Author: Miami University Confucius Institute
Over the past thirteen years, Confucius Institutes have become a platform for initiating friendship, cultural exchange, and cooperation between China and the rest of the world. According to Hanban, Confucius Institute Headquarters, there are now 512 Confucius Institutes hosted in 140 countries. In the United States, there are 110 Confucius Institutes and 501 Confucius classrooms. This year, the Confucius Institute of Miami University (CIMU) is celebrating its 10th anniversary.
With that in mind, Miami University's Confucius Institute invites the community to its fourth Chinese Festival on Friday, September 22, 2–8:30 pm. The festivities will begin at Cook Field from 2–4 pm, where Chinese Martial Arts and kite flying activities take place. At 5:30 pm, the festival will shift to Uptown Oxford, where many culture and language booths will be located, followed by cultural performances until 8:30 pm. Please come and join us for free food and prizes!
Schedule of Events
Cook Field
2:00–3:00 pm | Chinese Martial Arts
3:00–4:00 pm | Kite Flying
Uptown Park
5:00–6:30 pm | Cultural Activities (including games, raffles, food tasting, language learning, and more)
7:00–8:30 pm | Cultural Performance
Joining the Confucius Institute for this festival are local school students, local community members, and Miami University students. Participants will perform and share their knowledge about Chinese language and culture. We would like to invite you to participate in this event to learn about Chinese culture and language, and to enjoy cultural activities. Everything is free and open to the public.
Miami University Confucius Institute would like to thank Miami University Global Initiatives, the City of Oxford, local businesses, and Miami University student organizations for their participation.