Beyond the Chateau Walls: A Virtual Internship at The Outdoor Journal

Jul 02, 2019
By Elijah Pittman, MUDEC 2019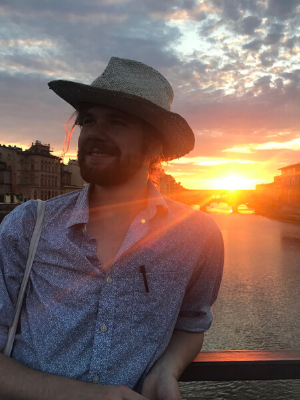 I interned at The Outdoor Journal, and have continued to work with the team here in Oxford. I loved being in Luxembourg and living with a host family so much that when the spring began to sizzle into summer I wanted to hang onto anything to keep me there. The sheer variety and number of opportunities to work and live in Europe was too many to pass on.
My entire internship was remote, save for a half-dozen or so in-person meetings I attended with some team members. The nature of journalism, and the general working day-to-day of the world as well, is trending towards this sort of remote environment. Twice a week we had online calls to check-in and assign tasks, but this could be achieved anywhere along with further travel that served as even more inspiration in writing and creating.
This type of environment is less common back home in the States, but it is growing. Less emphasis is placed on a rigorous 9-5 schedule and instead of task and goal based; as long as you are a productive and inventive member of the team, you have the freedom to live as you will. I had my first piece published a week earlier than was planned while I was away from home in Florence, and the flexibility of working remotely was the only way I was able to enjoy the mindset of being able to work productively, anywhere.
If I could say anything to students in Luxembourg, it would be to work and stay there as long as you can. Home will be waiting for you, but your host home, Differdange, and trains departing daily from the gare will let you pass like the seasonal wind if you decide to pass on one of the greater opportunities Miami has to offer.