Where in the World is Miami Wednesday: Meet an International Student from Nigeria

Mar 11, 2020

By Fatimata Ndiaye & Halie Best
In this week's, Where in the World is Miami Wednesday, we meet Karen Ogochukwu Elisha-Wigwe, a sophomore international student from Nigeria. She's majoring in Mechanical Engineering and minoring in Photography.
Can you tell us a little about yourself?
I'm Karen, an international student from Nigeria, a sophomore in Mechanical Engineering and doing a minor in Photography. I like listening and dancing to music, watching cheesy soaps, and drinking orange juice.
How did you get to know about Miami University and what made you choose it?
I learned about Miami from good ol' Google. The beautiful campus definitely stood out to me, though. Okay, I just really wanted to see snow (haha!) and Miami was the prettiest campus in my opinion that offered me that. Oh...and they gave good scholarships too.
What has been the biggest difference between your home country and the U.S.?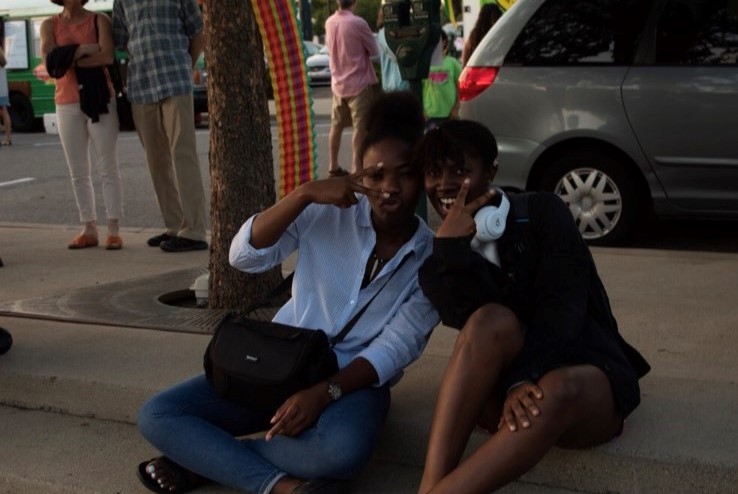 The self expression here is on a whole different level than it is my country. The way people communicate freely across vastly differing age brackets is really something. Addressing most people on first name basis is another diffference. The weather is also a huge difference; I was looking forward to seeing snow but I didn't reckon that with snow came the biting cold and lots of icy wind. I definitely miss the awesome year-long Nigerian weather.
What has been the biggest similarity between your home country and the U.S.?
The high regard for celebrity status.
What organizations are you involved with on campus, and why?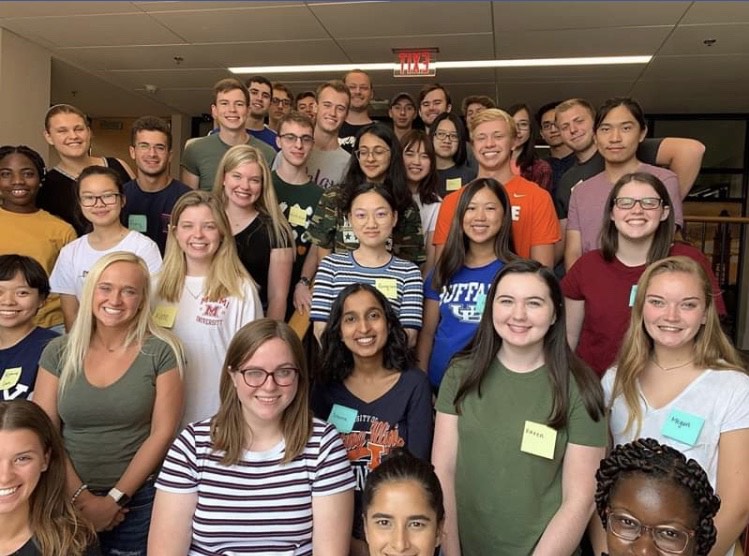 I am part of the National Society of Black Engineers because...well I'm black and an Engineering Major. The African Students' Union because it is a great place to showcase and learn about the African culture. I'm also involved with Engineers Without Borders because I am interested in putting my knowledge of engineering to use outside of the classroom to impact communities positively.
What does Love & Honor mean to you?
Love & Honor to me is the consciousness to see and treat everyone — regardless of any differences — the same way you would yourself. It is like the character rubric or evaluation that should be gone through continually in our daily interactions.
What do you like to do for fun?
I like to binge on short series on Netflix when I have the time, hanging out with my friends, and attending MAP (Miami Activities & Programming) events. I like the variety of events they host and I always look out for them and attend them when I can. My favorite one so far was the Art After Dark.
What is your favorite place to eat on campus?
I honestly just eat wherever is closest to me. I like Maple Street a lot though because 93% of the time that I eat there, I don't feel like I wasted my swipes.
How has Miami's focus on a liberal arts-based education helped you?
I like that one is not compelled to just take classes outside their major regardless of their interest. The large variety of options to choose from has helped me explore even the things I did not realize I could find interesting outside Mechanical Engineering. I think it is the liberty to explore that encouraged me to take a minor in Photography — not a very common combination with Engineering.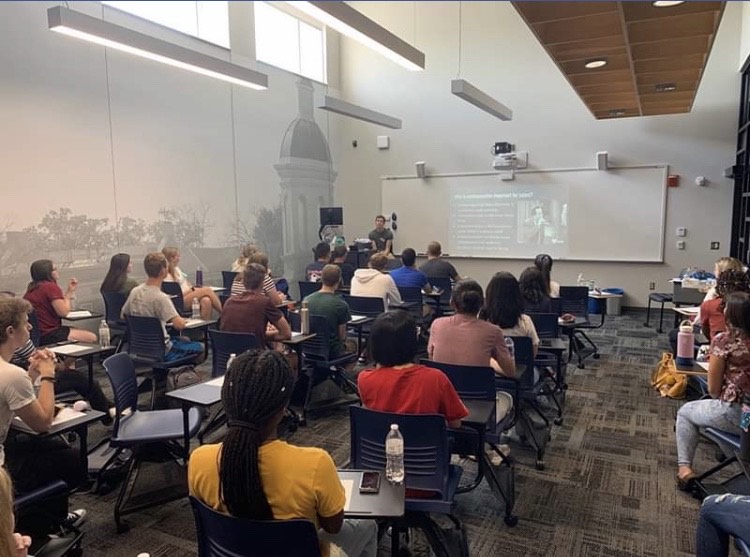 What advice would you give to someone who is considering pursuing their education at Miami University?
Definitely come with an open mind and be ready to explore. Put your ears to the ground and learn about the host of opportunities here and make sure you use them. Know that you will get a wholesome education if you avail yourself of them.
Catch us next week as we continue to travel around the world to feature the amazing opportunities that Miami students are taking and the experiences our alumni have had since graduating!
---
Would you or someone you know want to be featured in a future Where in the World is Miami Wednesday?