Where in the World is Miami Wednesday: Luxembourg
Oct 20, 2021
In this week's Where in the World is Miami Wednesday, we meet Angel Schlotterback, a junior Human Capital Management major and Global Health and Entrepreneurship minor, who studied abroad at the Miami University John Dolibois European Center (MUDEC) during Spring 2021. 
What organizations are you involved with at Miami?
I am the Event Logistics Chair for Women in Business where I get to plan the socials for our members. I am super passionate about business and love having a network of like-minded women to connect with.
I am the VP of External Relations for Miami Business Consulting, where I get to connect current members with alumni. This gives me great exposure and helps fuel my passion for consulting.
I am a Study Abroad Ambassador as well as a campus tour guide. I love getting to talk to prospective and current students about a place I am so passionate about.
Additionally, I am involved with the Wilks Leadership Institute, the Skydiving Club, and PAWS for a Cause.
How did the COVID-19 pandemic affect your experience?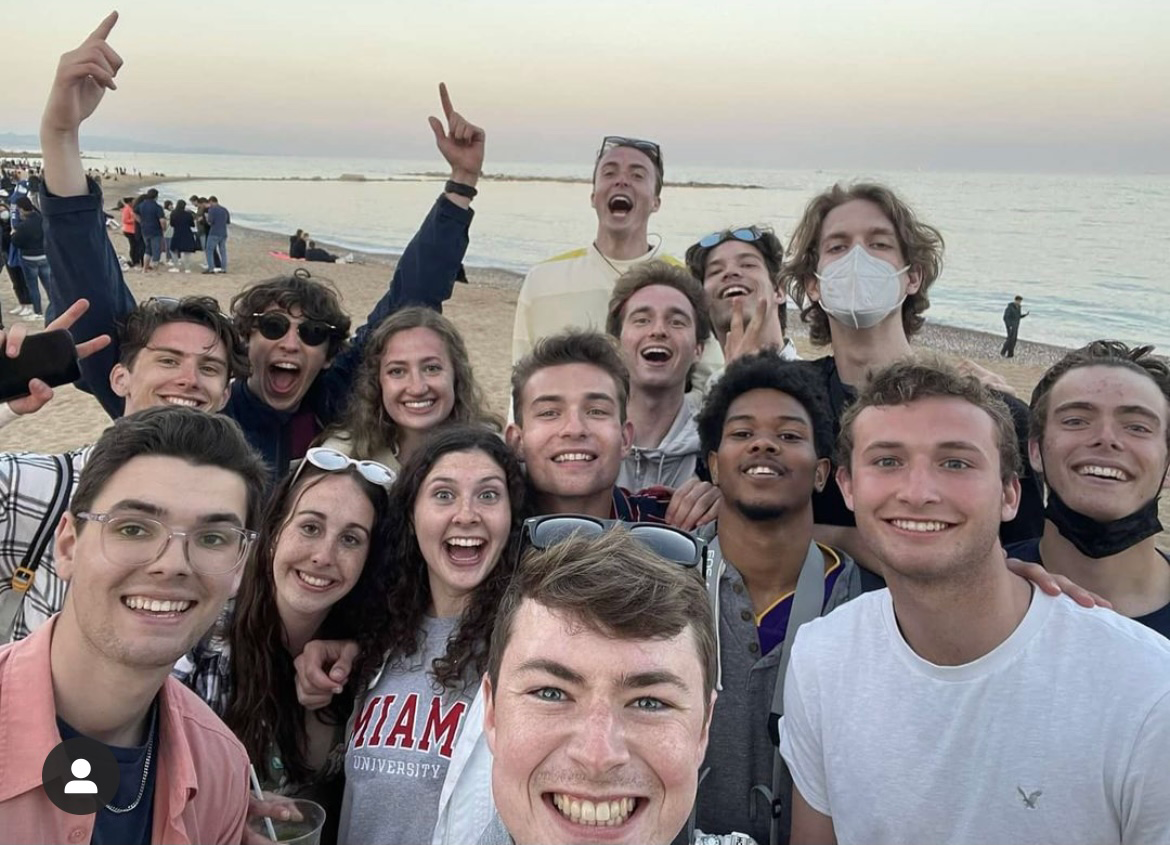 The COVID-19 pandemic shifted where my actual study abroad experience took place. It also shifted the way that I had originally planned on experiencing study abroad with all the restrictions. Despite this, I was able to travel to 10 different countries and see amazing sights and meet awesome people. I learned the importance of adapting to unfamiliar situations, and have grown into a stronger person because of it.
What did you study in your program?
Since I did MUDEC, the courses had a European focus built in. I got the chance to learn about childhood with regards to the Cold War, as well as international management.
Why did you choose your study abroad program?
There were limited options, but MUDEC was still something I had had on my radar since I first toured Miami. It sounded super appealing to me to get the chance to travel while also doing schoolwork and an internship.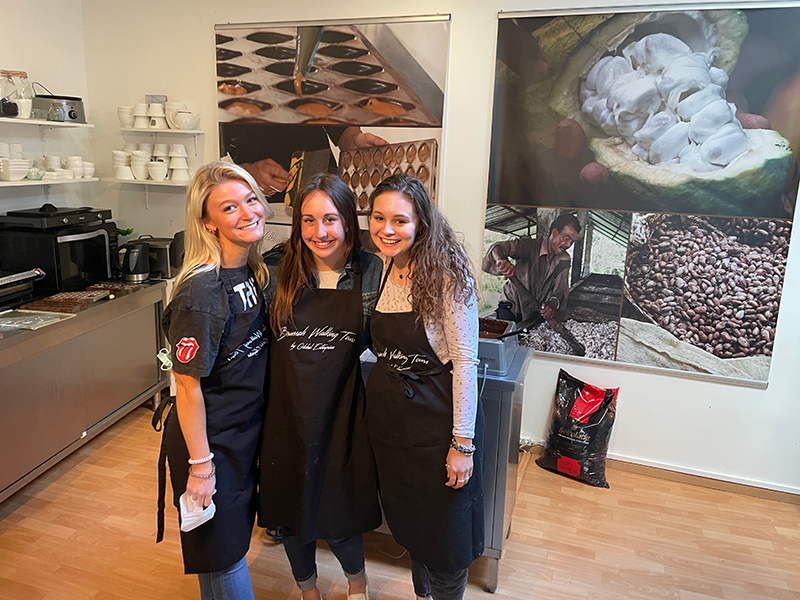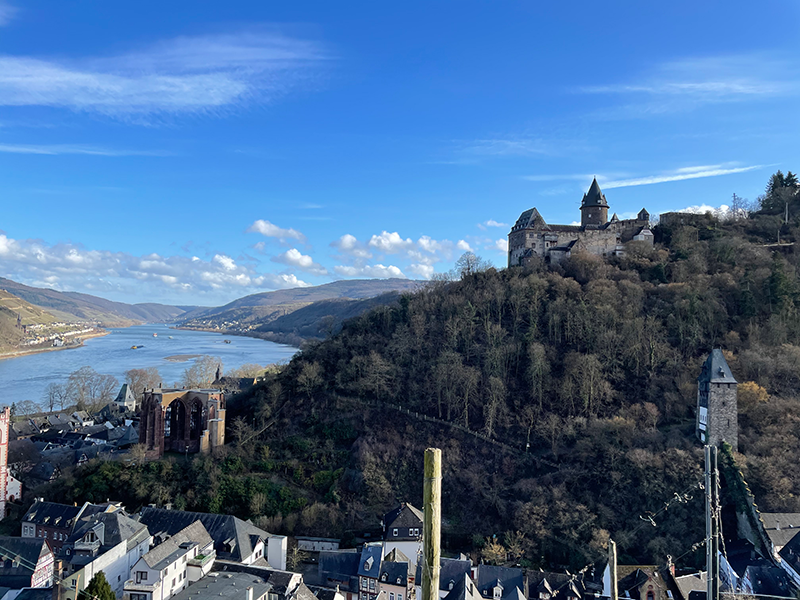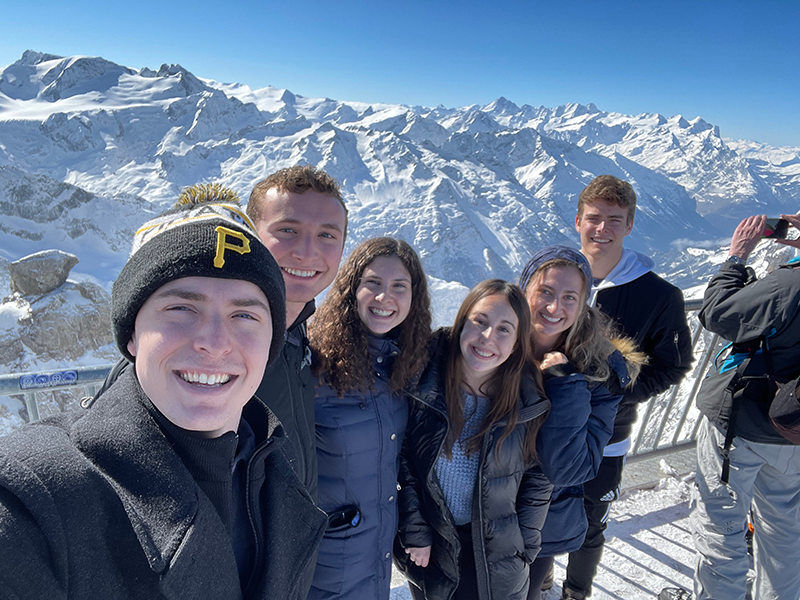 What were the coolest places you visited on your program?
That is such a tricky question! If I had to pick I would say the top three countries I visited were Spain, Poland, and Croatia. In Spain, I went to Barcelona and ate amazing food. In Poland, I got the chance to visit Krakow and see the salt mine and Auschwitz, which was a very mind-opening experience.
Croatia is where we had our study tour so we got to spend the full week there. We went to a prison island as well as three different national parks.
What was your favorite part of your program?
I love the fact that independent travel is so encouraged on the weekends. It is also pretty cool how you get to take classes in a castle!
How has the study abroad experience changed you?
It made a much more adaptable person, and makes me feel like I can handle any situation. It has furthered my passion for travel and life, and further solidified that I want to live abroad again at some point in my life.
---
Where in the World is Miami Wednesday is a news article series that features Miami students studying abroad/away and international students. Catch us next week as we continue to travel around the world to feature the amazing opportunities that Miami students are taking and the experiences our alumni have had since graduating!
Would you or someone you know want to be featured in a future Where in the World is Miami Wednesday story?