Global Faculty Research Profile: B. Carter Hamilton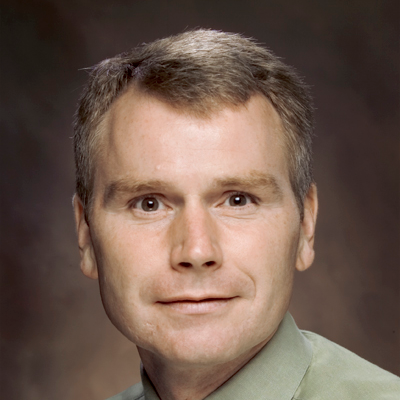 Dec 09, 2021
Associate Professor Dr. Carter Hamilton took time to discuss recent projects. In addition to his teaching duties at Miami, Dr. Hamilton also teaches regularly for the AGH University of Science and Technology (Kraków, Poland).
Dr. Hamilton joined the faculty of the Mechanical and Manufacturing Engineering Department at Miami University in 2005. After earning his Ph.D. in Metallurgical Engineering from the Georgia Institute of Technology, he worked for the Lockheed Martin Aeronautics Company, and just before coming to Miami, he worked as the Quality Manager/Plant Metallurgist for Universal Alloy Corporation, a manufacturer of aluminum extrusions.

From this industrial background, he learned about Friction Stir Welding (FSW), a new solid-state joining technology that has become the centerpiece of his research interests. Invented in 1991, FSW is an important joining technique to the manufacturing sector. Using frictional heat and forces to plasticize the materials and "stir" them together, FSW is a solid phase process performed at much lower temperatures than traditional welding techniques.
Dr. Carter primarily teaches courses focused on manufacturing, statistical quality control and problem solving, and design.
How did the partnership with the AGH University of Science and Technology come about?
The former Dean of CEC, Marek Dollár, is from Poland and is a graduate of the AGH University of Science and Technology in Kraków. When I started in a tenure-track position in 2005, Dr. Dollár introduced me to Stanisław Dymek, his friend and colleague at AGH. Stan invited me to Poland in November 2005, and a long standing research collaboration started from that point. I received Miami's Philip and Elaina Hampton Fund for Faculty International Initiatives in 2006 to support my first summer in Poland.
On the graduate level, I have had two MS students whose research projects were in partnership with AGH. One student was able to travel to Poland (2018) and work directly with researchers at AGH. The other student was supposed to travel to Poland in the summer of 2020, but COVID had other ideas. Over the years, I have taken numerous undergraduate students on study abroad trips to Krakow and AGH.
When I was in Poland last (2019), I presented at the Advanced Materials and Technologies Conference in Bukowina, Poland (in the southern part of the country near the Tatra Mountains). Below is a photo of my daughter and me from the conference – quite a lovely venue. I have also presented at the XIII and XIV International Conferences on Electron Microscopy held in Zakopane, Poland and Wisła, Poland. In total, my Polish colleagues and I have published thirty-six journal articles and twenty-one conference papers.
What are some of your current research interests and/or projects?
My research agenda primarily focuses on friction stir welding/processing, computational modeling and characterizing material behavior and properties. This research is undoubtedly enhanced by ongoing international collaborations with the AGH University of Science and Technology in Kraków, Poland, with the Pedagogical University in Kraków, Poland and with the Polish Welding Centre of Excellence in Gliwice, Poland. Our research team uniquely combines traditional material characterization techniques with modern numerical simulations to solve the metallurgical and materials science issues surrounding friction stir welding and processing.
What are some of the outcomes of your recent research?
In partnership with Brigham Young University, our research team is investigating the characterization of temperature-controlled friction stir welds through Positron Annihilation Lifetime Spectroscopy (PALS). BYU (Provo, UT) performed the friction stir welding, AGH University of Science and Technology (Kraków, Poland) performed the PALS characterization and Miami created the numerical simulations of the process. Our research team submitted a paper last month to the Journal of Manufacturing Process that details our investigations and findings.
Has the COVID-19 pandemic affected your research?
Our research has continued, but I have not been able to visit Poland since the summer of 2019. I was awarded a Fulbright Specialist Grant* to work with the Pedagogical University during the summer of 2020. However, due to COVID-19, the award was postponed to summer 2021, but then postponed again to summer 2022.
In the past, when I have visited Poland, I teach graduate courses to the students at AGH and the Pedagogical University. During the summer 2020, I taught AGH students remotely, and then taught the Pedagogical students remotely during December 2020. Though the remote format was successful, it was difficult to manage such aspects as the time difference between our countries, so teaching has been put on hold until I return in person to Poland,
What are your plans for the coming year?
Provided that COVID does not derail our plans, I will return to Kraków at the end of May 2022 and work with AGH and the Pedagogical University. We have research and teaching activities planned at both universities. I plan to stay in Kraków until the end of June. I have also applied for a Fulbright Scholar* award. Award announcements will be made in December. If I were to receive the Fulbright Scholar, then I will remain in Kraków and work at AGH throughout the fall semester of 2022.
---
*Interested faculty are encouraged to contact Karla Guinigundo for more information about Fulbright opportunities.
About Dr. B. Carter Hamilton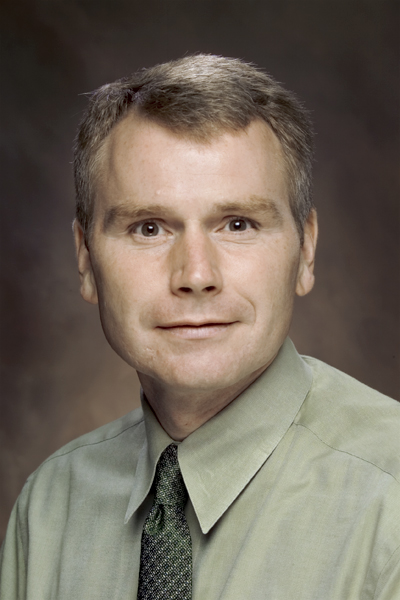 Associate Professor, Mechanical & Manufacturing Engineering
Visiting Professor, AGH University in Krakow, Poland, 2009–present


Ph.D., Metallurgical Engineering, Georgia Institute of Technology, 1997
M.S., Metallurgical Engineering, Georgia Institute of Technology, 1995
B.S., Materials Engineering, Georgia Institute of Technology, 1992.
Joined Miami in 2005
Research Interests
Friction stir welding/processing, computational modeling and characterizing material behavior and properties
Current Projects
With research team, recently completed investigation of the characterization of temperature-controlled friction stir welds through Positron Annihilation Lifetime Spectroscopy (PALS)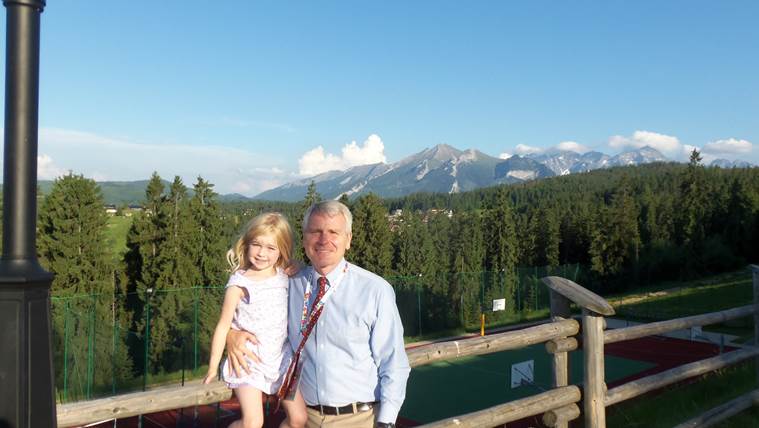 Dr. Hamilton with his daughter in Bukowina, Poland (2019)