Meet Kimberly Miller
The new assistant director of Miami in Luxembourg brings years of international experience to her role.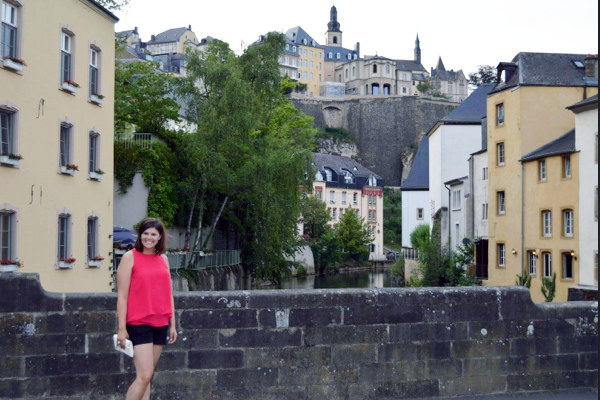 Feb 09, 2022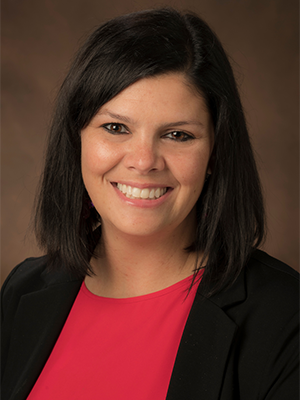 Kimberly M. Miller recently joined Global Initiatives as the Oxford-based assistant director of Miami in Luxembourg (MUDEC). After a whirlwind first month, we managed to catch up with her for an interview.
Tell us about your background.
I grew up in West Chester, Ohio, only about 30 minutes away from Oxford. I am the only child to my parents, who are still happily married and now live just a mile down the road from me. Since there was only one child, we were able to travel extensively as I grew up, which fueled my love of travel from an early age.
I attended high school in the northern suburbs of Cincinnati and ultimately settled on Miami University for my undergraduate studies, although I never visited Miami until after becoming a student myself. I had varying interests so I double-majored in Mass Communications (for broadcasting) and History (with the intention to teach).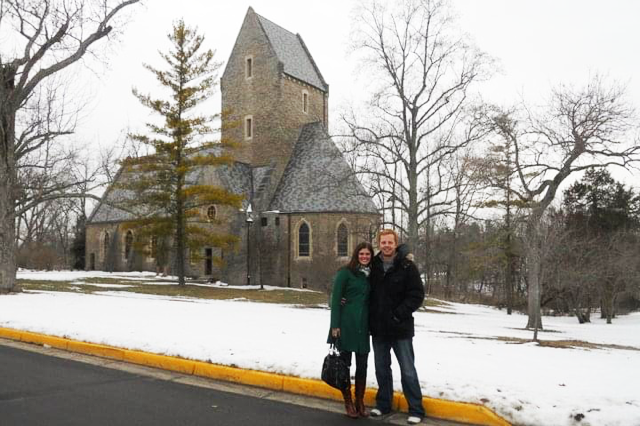 Getting engaged on "the most beautiful campus that ever there was."
Once I stepped on Miami's campus, I fell in love with it. During my campus tour, the guide discussed the MUDEC program in Luxembourg, and it felt like an opportunity I couldn't pass up. 
Miami is special to my family for many reasons. In fact, I got engaged here, on Western Campus! My husband is from England, but he knew how much I loved Miami, and Western Campus is gorgeous in the winter...We now have two young boys and a new puppy named Bruno.
Do you want to talk about Bruno?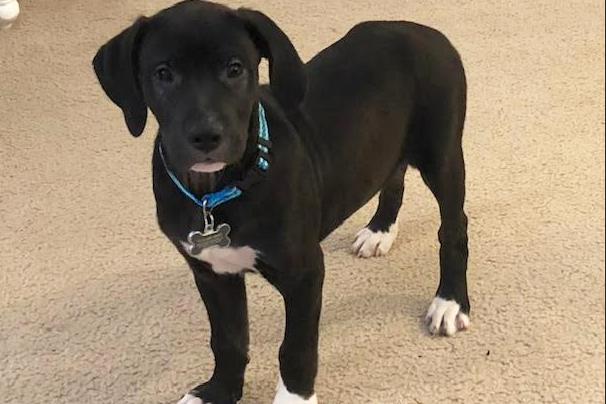 (He is pre-Encanto although we sing the song to him every day!)
Here he is as a puppy...in a short couple of months he's grown to over 80 lbs! But I prefer the puppy look.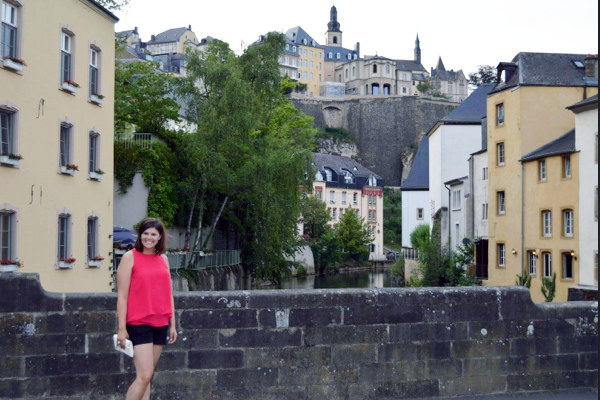 Visiting "the Grund" in Luxembourg City on a recent trip.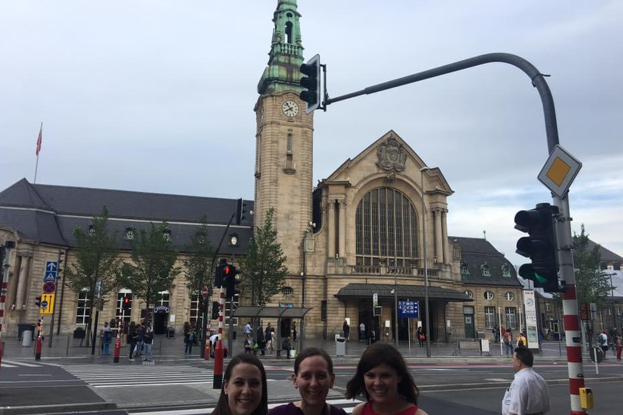 With friends at the Central Gare (train station) in Lux City. We all went to MUDEC together and two of us surprised the other one. :)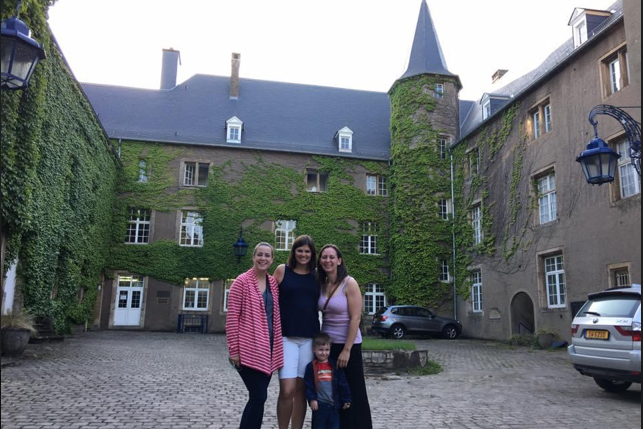 Same friends on the surprise trip to Luxembourg, at the Château in Differdange, Luxembourg
What was it like to be a student at MUDEC?
It seems that no adjective will do it justice. My time at MUDEC was awe-inspiring, formative, exciting, challenging, life-changing, and simply incredible. My semester abroad changed me as a person and put my life on a completely different trajectory. It provided me with a sense of confidence that I didn't have going into it. Afterwards, I felt like I had the capacity to handle life's big challenges.
It also occured to me how important travel was for my soul. Through travel you can begin to understand others, and yourself, more deeply than by sitting in a classroom.
Anytime I meet other Miami graduates, one of the first questions out of their mouths is, "Did you study in Lux?" There is a bond from that shared experience that can't be explained.
What brought you to your new role at Miami?
After graduation I worked at a major radio station and closely worked with the Cincinnati Bengals and Reds, which was an incredible opportunity and a lot of fun. After five years, I realized that I wanted to pivot back to my love for history and education.
After obtaining my teaching license I worked in public high schools teaching Social Studies. Much to my surprise, the MUDEC position became available, and now I find myself at Miami University as the Assistant Director for Miami in Luxembourg (MUDEC). As much as I loved my experience in the classroom, and would have been happy to continue doing it for the entirety of my career, to return back to Miami and to serve in this particular role was an opportunity I couldn't pass up.
Giving up on having my summers off is hard to do, but the opportunity to keep working with students daily and to talk about MUDEC and travel opportunities more than makes up for it. There is something special about Miami; it still makes my heart happy. Simply walking around campus or looking out my window at the beautiful trees keeps me inspired. My passion for what MUDEC gave me drives me to want to provide that to the next generation of Miami students.
What are some of the things you are looking forward to as you begin your time as assistant director of MUDEC?
I am simply looking forward to providing more students the tools to be able to attend Miami classes in Luxembourg. There are a number of collaborative projects that excite me, working with various departments across the University to hopefully reach more students. We also have fantastic scholarship opportunities that now make studying abroad in Luxembourg a more feasible option for more students. This is what makes this role so exciting!
What advice do you have for students who are considering MUDEC?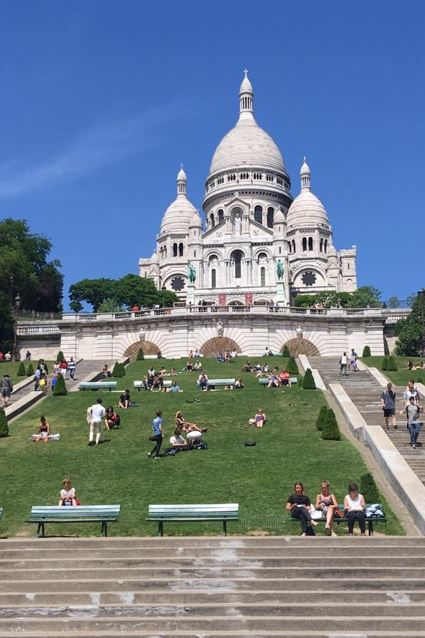 Probably my favorite spot in the world: Sacre-Coeur in Paris. I visited it on a solo weekend during MUDEC, and I go back to it every time I'm in Paris.
My biggest advice is to be open to adventure. Do not let fear or pressure dictate your journey. It can absolutely be intimidating, but you can also overcome that and be better for it.
Just because your friends don't want to study abroad, or the ones in MUDEC with you don't want to go to that particular destination, does not mean that you can't. Go by yourself! My solo weekend trips are some of my most fond and memorable.
I also want to reiterate the importance of the course work while there. Sometimes the perception can be that you are there first to travel and studying comes second. What enriches those weekend trips is the content you learn in your classrooms. I sat in an Art History class during the week and saw the exact paintings we spoke of in the Louvre or Uffizi. I took French classes, learning new phrases, and I'd try them out on my travels rather than reverting back to English. The coursework makes the trip that much more fulfilling.
Do you have any "fun facts" to share with us?
I was so passionate about my semester in Luxembourg that I kept telling anybody that would listen that they should go. Then I started fielding numerous questions about the experience, so I began to compile them which led me to writing and publishing a book, Semester Abroad: A College Student's Guide to Europe.
I make travel challenges for myself. I hit all 50 states by the age of 21. And (COVID-permitting) I will be scheduled to visit all 7 continents by the end of 2022.
My semester in MUDEC, combined with subsequent trips, means I have visited nearly every country in Europe, with my eyes set to conquer other continents and to take my kids with me. By the end of this year, my six- and eight-year-old children will have been to six of the continents! We believe travel is the best learning experience and work very hard to be able to provide them opportunities. Who knows, maybe one day they will attend MUDEC!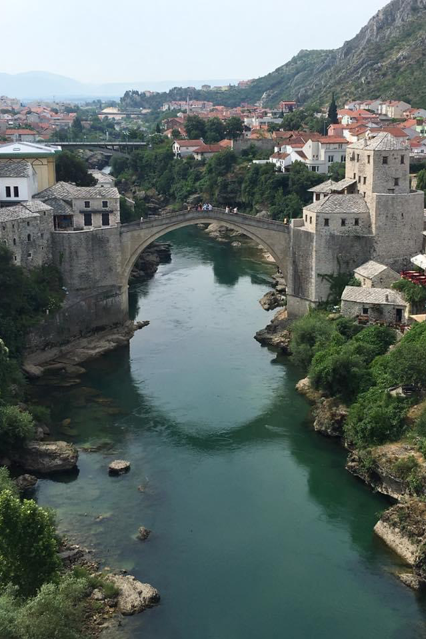 Visiting Europe doesn't have to be restricted to just big cities and Western countries. It's full of hidden gems like this one in Mostar, Bosnia.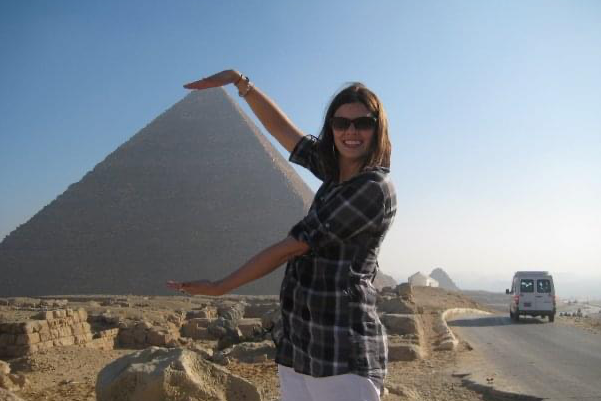 MUDEC allowed me to get more adventurous in my travels. The Pyramids of Giza, in Egypt.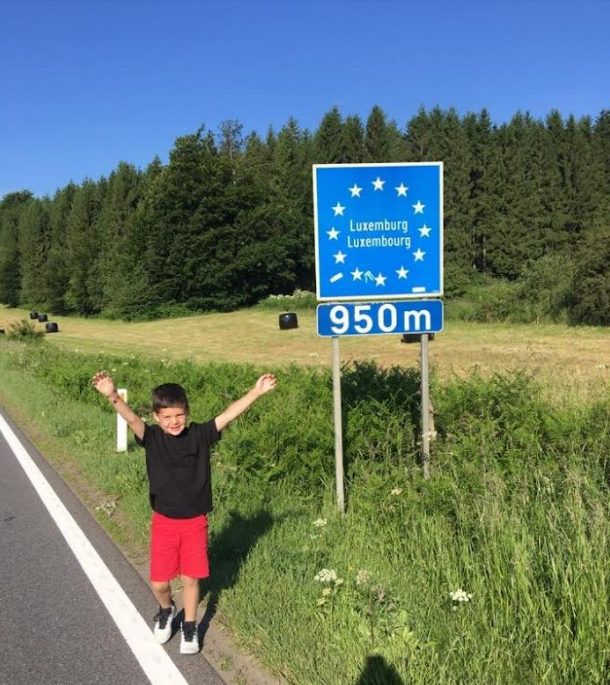 My son when I took him to visit Luxembourg and the Château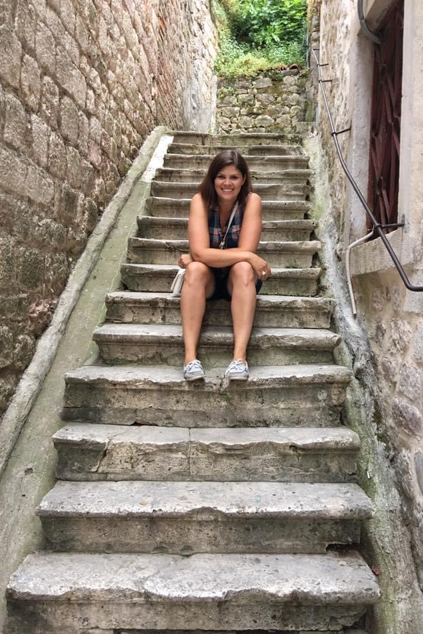 An off-the-beaten-path spot in Kotor, Montenegro