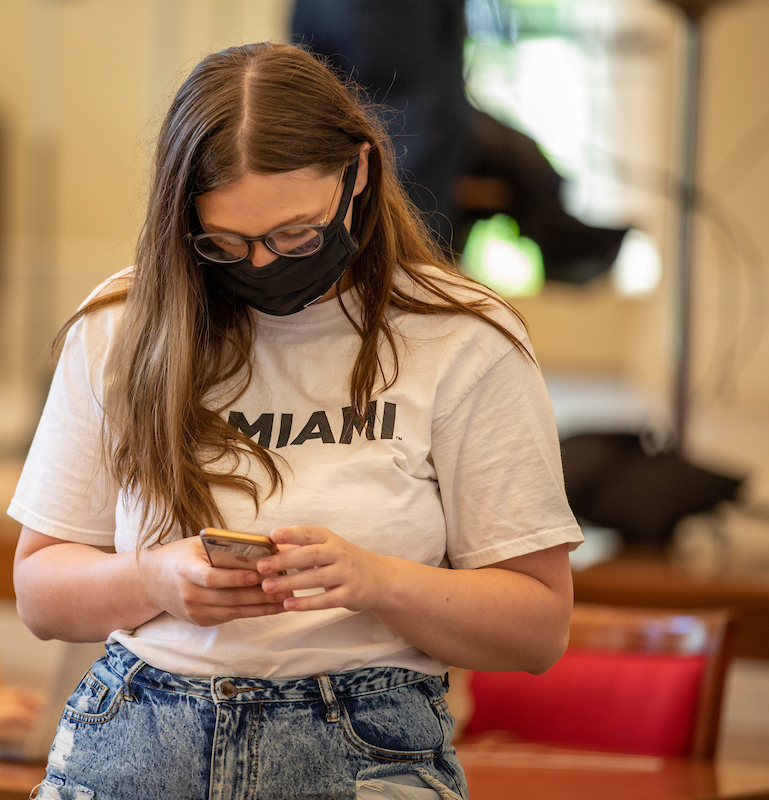 A daily symptom assessment is required for all faculty, staff, and students each day they intend to be on one or more of Miami University's campuses.
If you display any of these symptoms, you should stay home and call Student Health Services or your doctor. An absence and COVID-19 illness reporting system is being developed for employees and students who have returned to live, study, and work at Miami University's campuses. 
Miami will be using the CampusClear app with a comprehensive list of symptoms that will remind you to conduct a daily check.
Look for more information in the near future on this app so that you can download it and make it a part of your regular daily routine, now and when you arrive on campus.