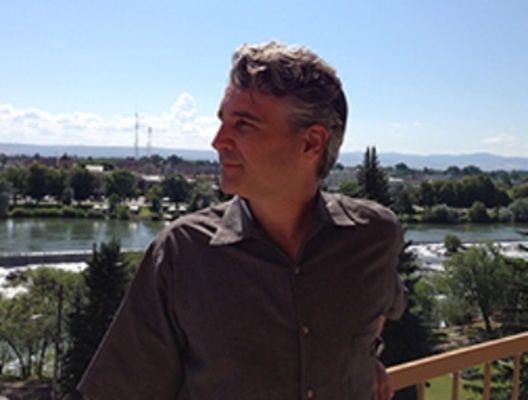 Jan 25, 2017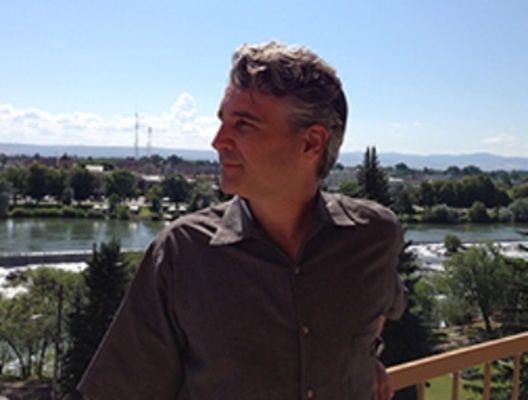 Dana Miller is one of the quietest and most unassuming people you will ever meet. But after spending just 10 minutes with him, you will find yourself thinking, "I sure am glad I met him."
Although officially Dana's job title within IT Services is business analyst, the reality of what he does is much more than that. One of the many hats Dana wears is that of the process owner for the IT Services Service Catalog. "I function as a team member with the other process owners to help IT Services move towards a service-based approach that is supported by technology."
That seems a little like a dictionary definition, but what does it really mean? Dana elaborated, "I define and maintain the services that provide value to our customers and help us quantify the work we do. I also work with service owners to help define and improve their services."
If you focus on only a couple of words from those descriptions, they should be "value" and "improve." That is what Dana is all about. Helping others get the most out of their engagement with IT Services, and constantly striving to assist his unit to be better today than they were yesterday.
Another of Dana's multitude of hats is serving as the chair of the Continual Improvement Committee for IT Services (CIRCUIT). "This group reviews suggestions for improvement from IT Services staff and determines the best path to get the work done," he notes.
Dana also supports the Enterprise Architecture effort as the business domain architect. "Lately, I've been developing a Capability/Service Model that can help in our client engagement efforts where we can use the model to get agreement with the business units as to what technology supports their current operations and what will be their technology needs in the future," he said. "I see this effort as a way to build meaning and context in regards to our technology portfolio."
As if that weren't enough on one person's plate, Dana also represents IT Services in the MU Lean Program and participates on the IT Services Diversity Committee. Now that is a full days work.
So how exactly does one come by the skills that would enable them to accomplish all of these responsibilities? How about trial and error. "I went to the University of Idaho since I grew up in the Gem State. I changed majors about half a dozen times and finished up with a BA in history and never looked back," Dana admits.
Creativity has always been a part of what makes Dana tick. "I won 2nd place in the 1976 Bicentennial art contest in my grade school. The image I drew was from a sea battle of the War of 1812, but the judges didn't seem to care."
After college, Dana obtained a temporary work permit for Great Britain, because isn't that what everyone does?
"I worked for a few months in the radio services division of the BBC in London. After the BBC I moved to Seattle and I did what you would call contract work (not really having a full-time job with benefits) for about 8 years."
Some of the "gigs" Dana worked included places like UPS, Microsoft, Starbucks, a vinyl record store, a shipyard, many law firms, and he even did a stint working with a friend who is a paint contractor. "If you are living this kind of lifestyle at that time in Seattle, you often ended up working in commercial fishing in Alaska," Dana pointed out. "I worked on a 32-foot gillnet boat on Bristol Bay fishing for salmon and herring for two summer seasons."
Dana was seemingly living the life we read about in books or watch on the movie screen. "What this lifestyle allowed for was time and money for travel," he fondly recalls. "And I saw some of the world overseas and quite a bit of the United States."
Then it was time to settle down, a little bit. "After this period I worked for 17 years at the University of Washington doing IT implementation, support, training and process improvement work with the facilities operation." That was the start of his time in higher ed.
Dana then moved to Oxford in 2012. It was a little bit of a shock to the system at first, but he has not only adapted, he has thrived here. "Most of my life I've lived in isolated mountain west locations. I find it interesting to drive a few hours in any direction from Oxford and find something interesting to see and do. The bulk of the US population is within a ten-hour drive from here."
As active as Dana is, it is almost ironic that just standing around led to one of the most significant events of his life. "For about 6 years in Seattle I didn't own a car and only had a bus pass. I actually met my future wife, Amber, while waiting at a bus stop. That meeting with Amber led me to Miami and Oxford." Amber is an assistant professor of speech pathology and Audiology and is an active member of the IT Services broomball team.
Shortly after arriving in Oxford, he found a great way to spend his time when he is not in the office. It may not seem as glamorous as commercial fishing in Alaska, but it does involve water. "I am involved with the Redfins Masters (which really means adult swimming) Swimming Team that practices at the Rec Center," he said.
The Redfins host 3 regional meets a year and Dana has had around 50 race starts at this point, and he is proud to say his times keep improving. "I never learned how to swim properly and the Redfins have taught me well," he admitted. "At meets I've swum against Yoshi Oyakawa, the 1952 Helsinki Olympics 100 Meter Backstroke Gold Medalist." Although Dana notes he did not beat the 83-year-old Olympic champion, the memory of their confrontations will live with him forever.
When Dana is not in the pool, you very well might find him strolling around Oxford and the Miami campus. He enjoys walking, as well as photography, reading, going to art museums, and trying to watch as much film in theaters as he can.