Diwali celebration at Miami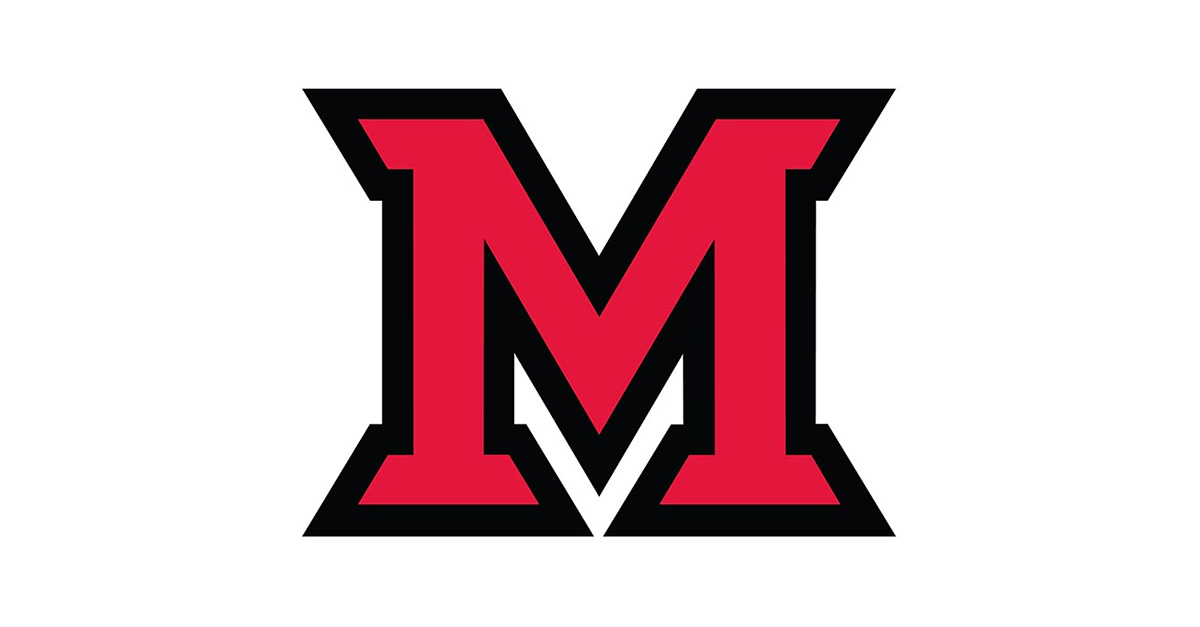 Oct 25, 2017
IT Services is one of the most diverse departments on campus, and this was even more apparent during the week of October 16.
That Thursday, October 19, marked the celebration of the traditional Hindu holiday, Diwali (or Deepawali). Chithra Shetty (Application Developer II), Kelly Geng (Application Developer III), Sreelakshmi Nanjala (Application Developer I), Priya Pavani Kodeboina (Application Developer I), and Axhay Patel (Application Developer I) all wore their traditional Hindu garb. They were also happy to help their co-workers understand the significance of the day.
The Festival of Lights
The Hindu festival of Diwali is observed to celebrate the victory of the Hindu lord Rama against the demon king, Ravana. Axhay explained that Diwali takes place to honor Lord Ramachandra, a ruler who lived during the second age of creation, and that there are three major days associated with Diwali: Dhanterash, Kali Chaudash, and Dipavali.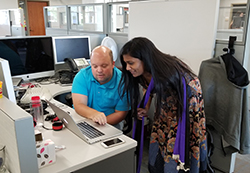 Each day brings with it its own rituals. During Dhanterash, people worship Lakshmi, the goddess of wealth and prosperity, and during Kali Chaudash, people pray for strength for themselves and others. The last day, Dipavali, is reserved for praying to Saraswati, the goddess of knowledge.
People celebrate by buying gold and utensils, sharing food and sweets with neighbors and family, and lighting candles throughout their homes.
Sreelakshmi, who is from South India, said that where she is from, they call the festival "Deepawali." But no matter what the holiday is called, people celebrate by worshipping the goddesses of prosperity and knowledge, petitioning them for happiness in the coming year.
"We start by decorating our house and the day starts with offering our prayers to the goddess Lakshmi to bring wealth and happiness," Sree said. "Family members start making sweets, kheer, Pongal, Laddus, and more traditional foods. Evening time we light our house and plants and surroundings we share sweets with friends and family, and now it's time for [fire]crackers. This is the main thing everyone is waiting for: to burst [fire]crackers."
Supporting each other
This year, the group of Hindu application developers was joined by Kelly Geng. Kelly hails from China, but she is curious about other cultures and their holidays. So when her co-workers started talking about wearing their traditional garb to work, she was intrigued and supportive. Some folks were hesitant about wearing their outfits, but Kelly cheered them on.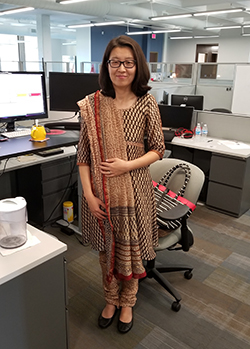 "I said that if they could get me an outfit I would totally wear it, as a way to encourage them," she said. "Then Priya said she could bring me one. The rest of the story is in the picture. I love the outfit and she actually gave that one to me as a gift. So I now I have my own outfit!"
The main takeaway from learning about the Diwali traditions: It's a great holiday for spending time with friends and family and celebrating the good things in life.
"A very happy Diwali (Deepawali) to everyone at IT Services," Sree commented. "May this festival of lights bring joy, prosperity, and happiness to you and your family!"