Students Accessing Miami: Faculty portal paves the way to success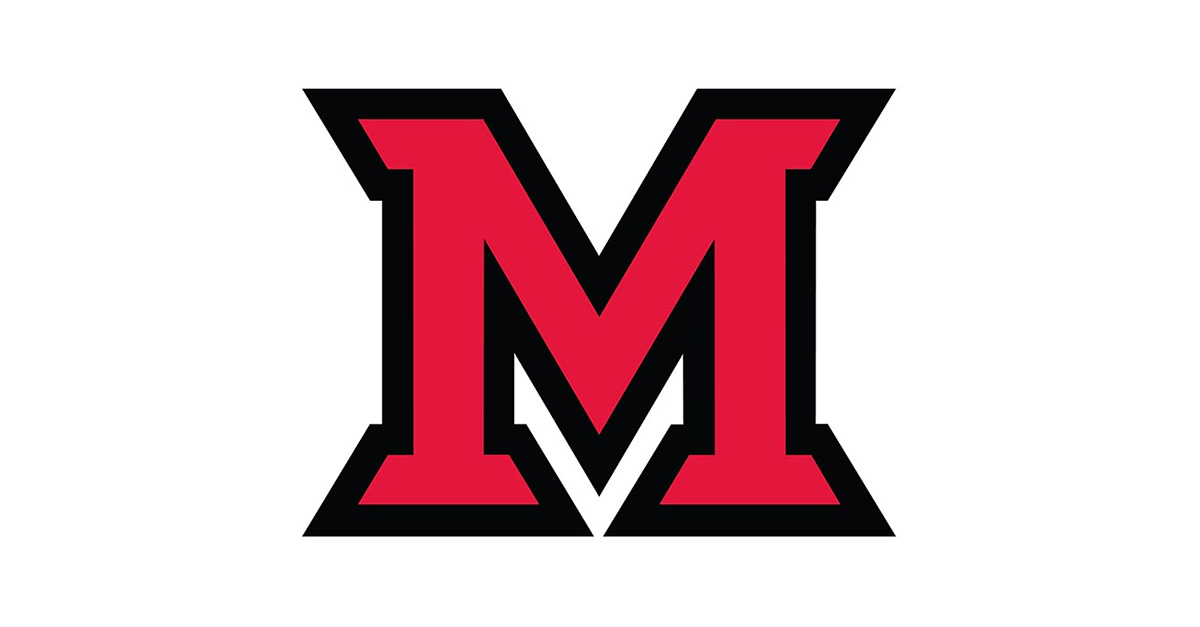 Oct 25, 2017
Here at Miami University, we take accessibility seriously.
One of the main goals of the Miami 2020 Plan is to "[p]romote a diverse culture of inclusion, integrity, and collaboration that deepens understanding and embraces intercultural and global experiences." In the spirit of this important objective, several offices have banded together to strive for excellence in inclusion and accessibility, including Student Disability Services, Accessible Technology Services, and the Rinella Learning Center.
It takes a collaborative effort to ensure that students' needs are being met across the board, especially when it comes to accessibility. Luckily, Miami has an intuitive program to help keep faculty and students connected when it comes to the disparate needs of the University community: Students Accessing Miami (SAM).
Portal with a purpose
SAM has been the go-to accessible accommodation platform at Miami for three years. The portal was adopted by Student Disability Services in an effort to streamline the accommodations process for students and faculty. Before SAM, this process was handled via a paper-based system - which, you can imagine, was not the most efficient use of everyone's time. And so SAM became the answer to the time-consuming, costly process of manual documentation.
"We wanted to be responsive to emerging accessibility and accommodation trends," said Stephanie Dawson, associate director of SDS. "Part of this response effort involved adopting a central electronic case management system to improve efficiency and quality of service delivery."
Every part of the accommodation process is handled through SAM. Understandably, this takes away much of the confusion in terms of which departments handle which parts of the process - all the information is housed in a centralized location, much like the physical offices themselves, in order to promote collaboration and make it easier for students to get the help they need. In other words, with the SAM portal, it's easier for faculty, students, SDS, and offices like the Rinella Learning center to work together without duplicating work or missing any important parts.
"With multiple offices using the system we have greater opportunity for collaboration and also eliminated the need for multiple systems to manage the various functions," Ms. Dawson stated. "This has helped improve our collective responsiveness to the needs of students with disabilities."
SAM 101: The basics
At the Accessible Technology Symposium in early October, Ms. Dawson gave a room of curious faculty and staff - some of whom hailed from institutions outside of Miami - a brief overview of the SAM portal itself.
Here's how it works. Students sign up with Student Disability Services in order to become eligible for accommodations. When they do so, they are entered into the SAM system, along with their specific needs and recommendations.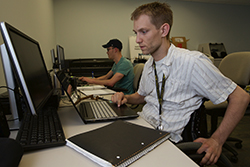 Now, this doesn't mean every student takes advantage of the accommodations that could be offered to them. However, the opportunity is there, and faculty members who teach their classes will be alerted through SAM that their students could benefit from accommodations.
From the SAM portal, faculty can only see the students that have requested to use accommodations for a particular course. There are four sections of the SAM portal: alternative testing, alternative formats, note taking services, and communication access. Each student has different needs, but they mostly fall under one of these four categories.
In the past, it was customary to wait for students to make a formal request for help before offering services. However, SDS has recently begun to take a more proactive approach: SDS reaches out to faculty as soon as advanced registration ends to make them aware that students in their classes could need accommodations, just so faculty members have all the information possible before the semester starts.
This strategy is already paying off. During the SAM demo, one conference participant noted that since she was contacted about one of her Fall 2017 students before the Spring 2017 semester even ended, she was able to take a step back and finish the semester with the idea in mind that she would have to make all of her materials accessible in the fall.
Bringing us closer to our goals
Ms. Dawson is confident that the addition of SAM supports Miami's mission of inclusion, and since adopting the tool, SDS has seen an increase in students taking advantage of the opportunities.
"Students have more autonomy over managing their accommodations, faculty can access info about their students on demand, and staff productivity has increased," Ms. Dawson commented. "SDS has also been able to dedicate more energy to new ideas and innovations as a result of the efficiencies gained from the SAM implementation. Overall, Miami's expressed commitment to diversity and inclusion is strengthened when we offer seamless systems that create greater access for everyone in the community."