ATS interns: An essential part of the team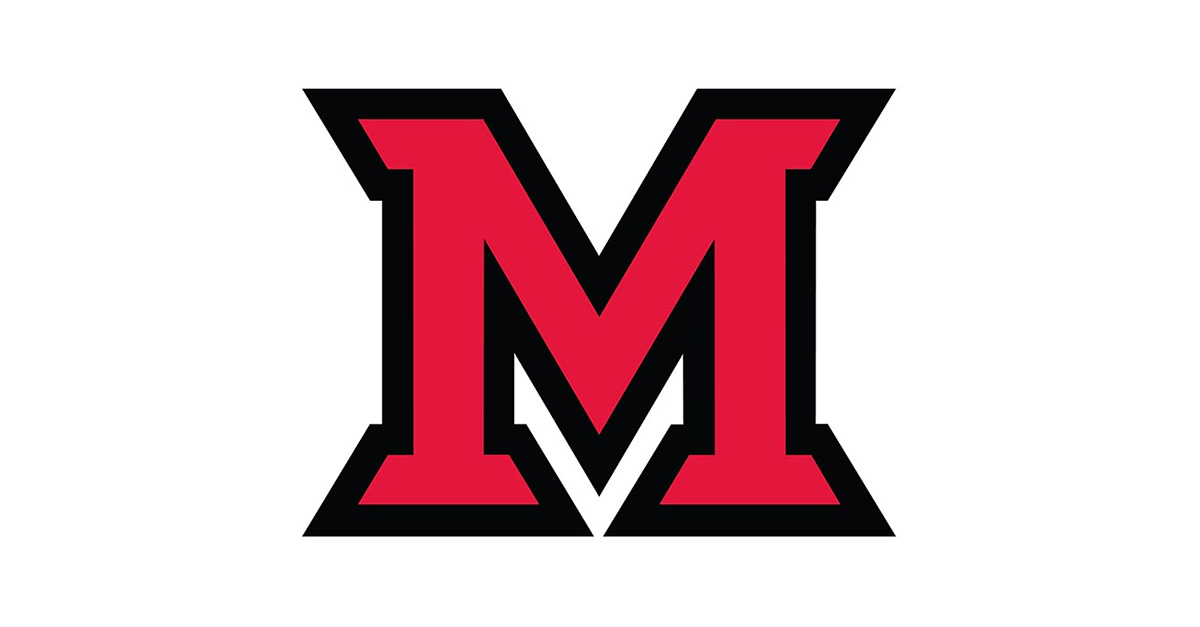 Nov 27, 2017
Within IT Services and Accessible Technology Services, there are quite a few cogs that make this well-oiled machine go round. Our hard-working interns are part of what helps us get our work done.
Ryan Potts and Mark Boyce are both Ohio-born seniors who work in Accessible Technology Services under the tutelage of Sean Poley, director of accessible technology. As interns, they're learning about the ins and outs of the University, why accessibility is important, and how to support accessible tech practices. More than all of that, though, they're making connections and building experience they will be able to apply toward their respective careers.
Mark Boyce: Accessibility engineer by day, scriptwriter by night
Mark Boyce is a senior media and culture student from Cleveland, Ohio. His responsibilities for the ATS team vary, mostly in service to the overall mission of the center to provide accessible materials to a wide range of students. He provides support for project management and works with ticketing, database entry, and accessibility testing.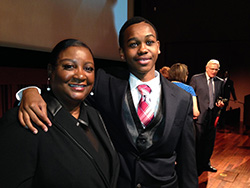 "I do a lot of backup work as far as TeamDynamix and Byway," he said, explaining that he itemizes tickets that come through these systems and makes sure information relating to accessibility is current. "I also do a lot of closed captioning for videos."
He also does testing for the University's databases. It's important from an accessibility standpoint that these databases are searchable - including PDFs - so that screen readers can view and access all the information available. He's also working with Sean, Kara Zirkle, and Cindy Hurley on a project with the end goal of streamlining how the University pays for closed-captioning services.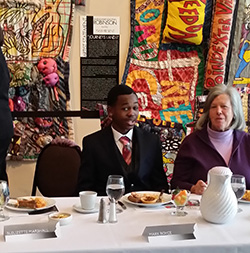 "He has also been able to provide great support and work on social media creating new hashtags to help increase our visibility," according to the ATS team (Kara, Duc Ta, and Sean).
When he's not helping us get our accessibility ducks in a row, Mark works on scripts for his true media love: crime dramas and dramedies.
"I'm building up a portfolio of writing samples and stuff like that," he said. "I dabble in some crime dramas. I've been trying to write more science fiction, but that's more outside my comfort zone."
Here's hoping we see one of Mark's scripts realized as a TV show or movie one day!
Ryan Potts: Accessibility and computer programmer
Ryan Potts is a senior computer science major. His main responsibilities in ATS are to test and review different Miami websites and applications for accessibility errors. This means any non-searchable PDFs, images without alt text, and heading hierarchy issues all fall under his purview.
"Ryan does web accessibility testing on various projects using several types of assistive technology," Kara said. "He also provides quality assurance on other accessibility testing reports. He is a quick learner. Without Mark and Ryan, we would not be able to get all the work completed in a timely manner," Kara said.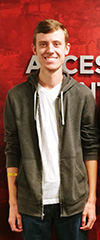 When he graduates, Ryan is open to the options available to him as a computer programmer. It's a diverse field with a wide range of possibilities, but working for ATS has been enlightening as far as showing him a career path he could focus on.
"I would like to work as a programmer/tester or to do something like I am doing right now for my internship, like reviewing and testing for accessibility errors," he admitted.
Before coming to work for the ATS team, Ryan didn't have as keen of an understanding of why accessibility was so important. "I had heard of accessibility before, but I had never seen it applied with computers and their applications until I began my internship," he explained. Through working in ATS, he has gained an appreciation for the necessity of accessible technologies - he's helping fellow students, after all.
"Learning all the different accessibility needs, and error possibilities with computer applications and websites will be very helpful," Ryan said.
The work contributed by these young men adds hugely to the overall success of the IT Services and ATS teams. Thanks, Ryan and Mark!