ITers Participate in Team Miami Plus and Red Brick Run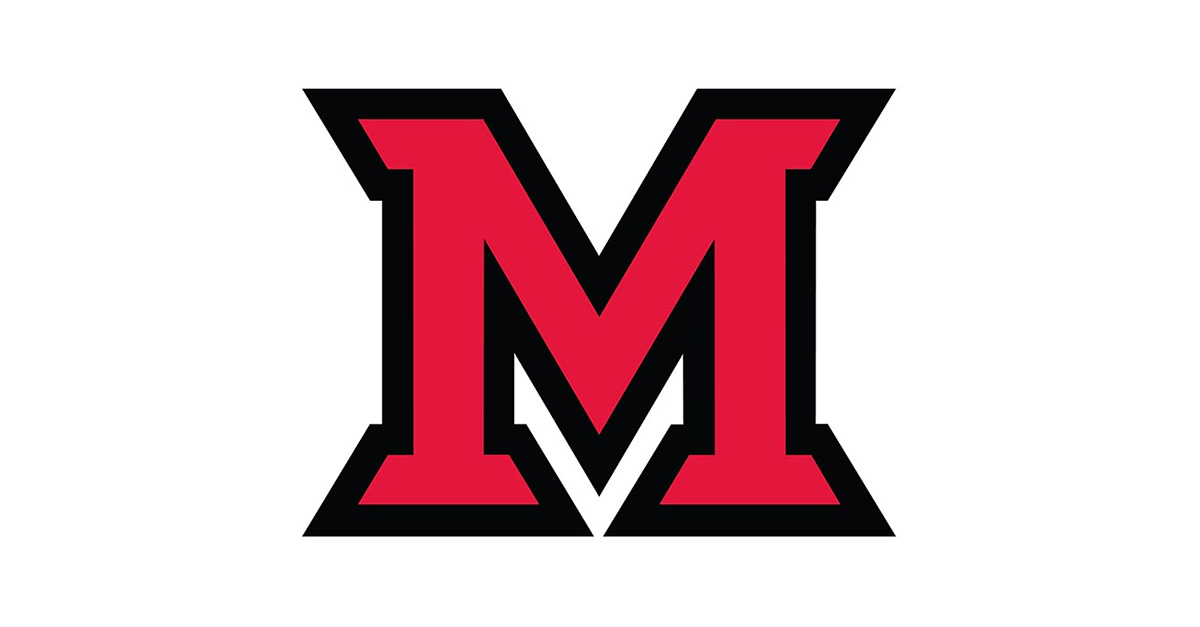 May 01, 2018
By Randy Hollowell, IT Services
On Sunday morning, April 22, Miami Recreation hosted the 39th Annual Red Brick 5K Run/Walk. Five IT Services employees took part in the race, which was also the culmination of the 10-week Team Miami Plus training program.
Team Miami Plus is a weekly gathering of community runners and walkers who come together to work with volunteer coaches to achieve personal training goals, have fun, and ultimately complete the Red Brick 5K. The training is broken down into three groups:
Walk
Walk/jog
Run
Joining Team Miami Plus
Every participant has their own story for why they wanted to take part. For Eboney Kimbrough (Solution Delivery), this was her second year of participating in Team Miami. Although, she did have a much different experience in year two. "Last year I signed up for the walk group," she said. "This year I decided to step it up a notch and signed up for the walk/jog group. Although, we did more running than walking."
Lisa Raatz (Process, Planning, and Administration) was also a part of the walk/jog group, but this was her first involvement with Team Miami. "I had heard about it throughout the time I have been here and always wanted to do it.  This year I decided to give it a try."
Lisa wasn't the only first timer. So was Roxanne Storer (Solution Delivery). She decided to take part for a simple reason: "I wanted to get more exercise and be a part of the Miami Team," she said.
A participant in the run group, Julie Bischoff (Process, Planning, and Administration), was also participating in Team Miami for the first time. "I have not joined Team Miami in the past. In fact, I have never belonged to a running group before," she noted. "I normally just put my earbuds in and go for a run, so I thought it would be interesting to see what it would be like to run with a group."
Let's do this together
That sense of community was a common theme for most of the participants. "It was nice to have fellow IT Services colleagues training alongside me," Eboney said. The encouragement and motivation I received from each of them helped me push myself more and more each week."
That encouragement is what got Julie to join in the first place. "Lisa indicated that she wanted to join Team Miami and sign up for the race so I looked into it as well. Since I had never belonged to a running group in the past, I thought I'd join with her to see what it was like."
And the encouragement is what convinced Eboney to do it again. "I really enjoyed being a part of Team Miami and the Red Brick Run last year, so I decided to sign up again this year."
Meeting new friends
One of the main ideas behind Team Miami Plus is to get employees and community members active in a very non-threatening environment. And to provide volunteer coaches to help motivate and teach. One of those memorable coaches is Tom.
"One day we did a walk with Tom, who is over 70 years old," Roxanne recalls. "And the only way we could keep up with him was to keep him talking." Lisa also remembers that day well. "I was jogging just to try to keep up with his walking pace. I asked him how old he is, and he is 74!" she said. "He is an inspiration. All of the coaches were awesome at encouraging us and giving us helpful tips."
Julie also enjoyed her experience. "I don't really have any funny stories, but I will say that the group not only just ran together, but also formed friendships," she said. "We intend to continue running as a group here in the near future so that we can continue those friendships and work on whatever other running goals we may set for ourselves."
Race Day!
This may have been the first Red Brick Run for most of the participants, but everyone had participated in similar events before, even if it had been a while for some of them. "I haven't participated as a runner for about 15 years," Roxanne said.
For Julie, racing wasn't new, but the distance was. "This was my first 5K, but I have run in the Indy Mini-Marathon twice."
Lisa took a much different approach to this race than she has ones in the past. "Any others I have done before have been just casual walking. I didn't really take them very seriously," she said.
As a second-year participant, Eboney was the seasoned veteran of the group, and she also took part in the Glow Run 5K a few years ago.
Everyone who took part loved taking part, and all seemed to share Lisa's opinion: "The whole thing was a great experience and I plan to do it again next year!"
To view some photos from the race, and to see how all of our colleagues did, please visit the IT Box Scores page within the new Beyond the Office section of the IT Services website.