IT Services employees embrace outdoor activities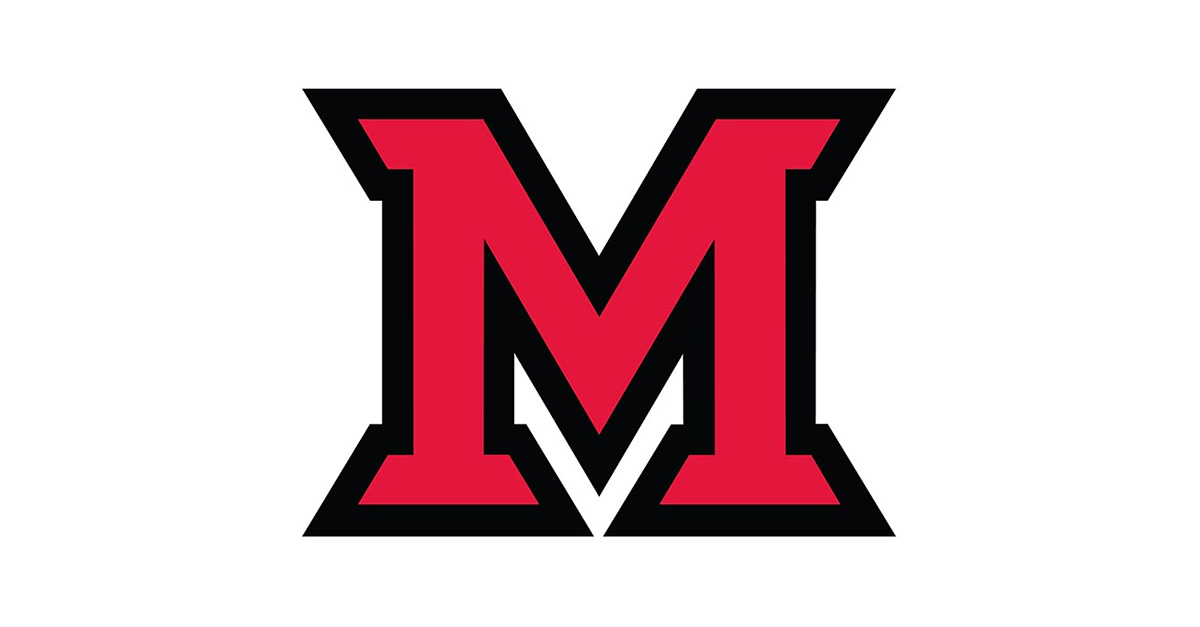 Aug 01, 2018
By Randy Hollowell, IT Services
As the days have gotten longer and warmer, many IT Services employees have embraced life outside of the Hoyt Hall corridors. There are all kinds of activities one can partake in during the summer in Oxford. Two that have become popular for many of those in IT Services are disc golf and intramural softball.
Disc Golf
Miami recently updated the 18-hole disc golf course located on Western Campus. According to the Miami Recreation department, the course encompasses 5,400 feet of playable ground. The first basket is located on the hill just southeast of the Miami Art Museum and finishes along Western Drive to the south of the Western pond.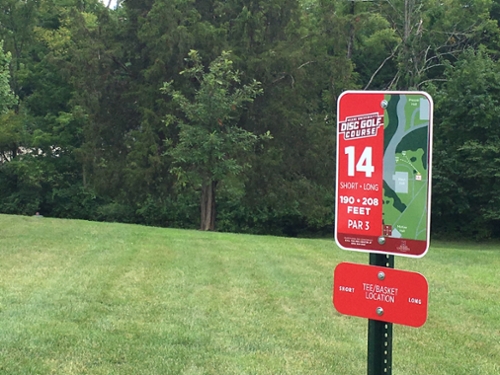 Players will find the course quite hilly, and will end up spending a good portion of their round in the woods just off the edge of the main Western Campus. One interesting facet of this particular course is that nearly all of the holes have both a short and long option for play. This makes the course adaptable for both beginners and seasoned throwers.
Hole 14 is especially convenient for IT Services staff, as the tee box it is literally right outside the front door of Hoyt Hall.
A work resident of Hoyt Hall who is also a true ambassador of the sport is Tony Kinne, information security analyst II within the Security, Compliance, and Risk Management unit. "I've been playing regularly for 10 years or so, and before I had kids (that's a bold claim my wife might wish me to reword), I used to play once a week or so. Now I'm lucky to get out once a month."
For Tony, it is not just about the sport, but also the people. "I've always found disc golf players, even when competitive, to be enthusiastic about everyone else's good throws. It's also a great excuse to spend some time outside in the woods."
There is no question Tony is a huge proponent of the sport and what Miami has done to embrace it. "If you're on the fence about giving it a try, go for it, Miami has a great course for someone's first round."
For more information about the course, including a downloadable scorecard, please visit the Miami Recreation Outdoor Facilities webpage.
Intramural Softball
Again this summer, a group of IT Services staff have grabbed their gloves and bats and headed to the Cook Field softball diamonds for another season of intramural softball. Support This! is comprised mainly of ITers, but also includes staff from the University Libraries, the Division of Student Life, and the College of Arts and Science. (For a look at the complete roster, please visit the IT Services Internal Communication blog.)
Although the season is nearing its completion, it has been a success for the players. With one regular season game to go, plus the playoffs, the team currently sits in fourth place in the six team league at 2-4-1. The final game is scheduled for August 2 at 6:45 p.m. at the Cook Field softball complex. The tournament will be played on Thursday, August 9 at a time and against an opponent yet to be determined.
Even with a losing record, the season can be considered a success because the main focus of the team is to allow staff the opportunity to engage in a social activity with their peers away from the office. This is a big reason why Kelly Geng, an application developer IV within Solution Delivery, plays. "I'm really excited during this time every year that I get to 'work' with my colleagues in a different setting on a different goal."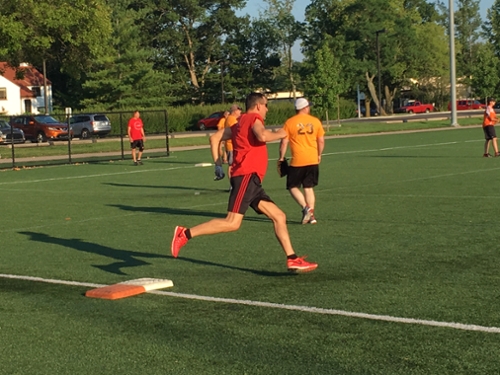 Not only is this Kelly's third year playing with Support This!, it is her third year playing softball period. "I never played before in my life before joining this team," she said. "Not only is it great exercise for me, but it also helps me to learn American culture since baseball/softball is a big part of it."
A newcomer to this year's team, and the sport in general, is Eboney Kimbrough, an application support analyst I within the Solution Delivery unit. Although Eboney has enjoyed her time on Support This!, she did have to be sort of coerced into playing. "I heard there was a shortage of women in IT Services playing, so after a lot of persuading from the others, I decided to give it a try." "It's been a lot of fun playing with my IT colleagues against the other teams," she said. "We have fun and don't take ourselves too seriously."
Even though David Carter, a support analyst III within the Technology Support Services unit, grew up with baseball, his three years on Support This! have been his first actually playing softball. "I enjoy playing on this team because it's a lot of fun and allows for great team building."
Kelly completely agrees. "It helps me to know my colleagues better and really appreciate the value of working as a team and gaining continuous improvement through practices."
For additional information about the team, including an updated schedule/results, please visit the IT Box Scores webpage.