Business Intelligence Symposium at Miami University: Ohio schools become stronger together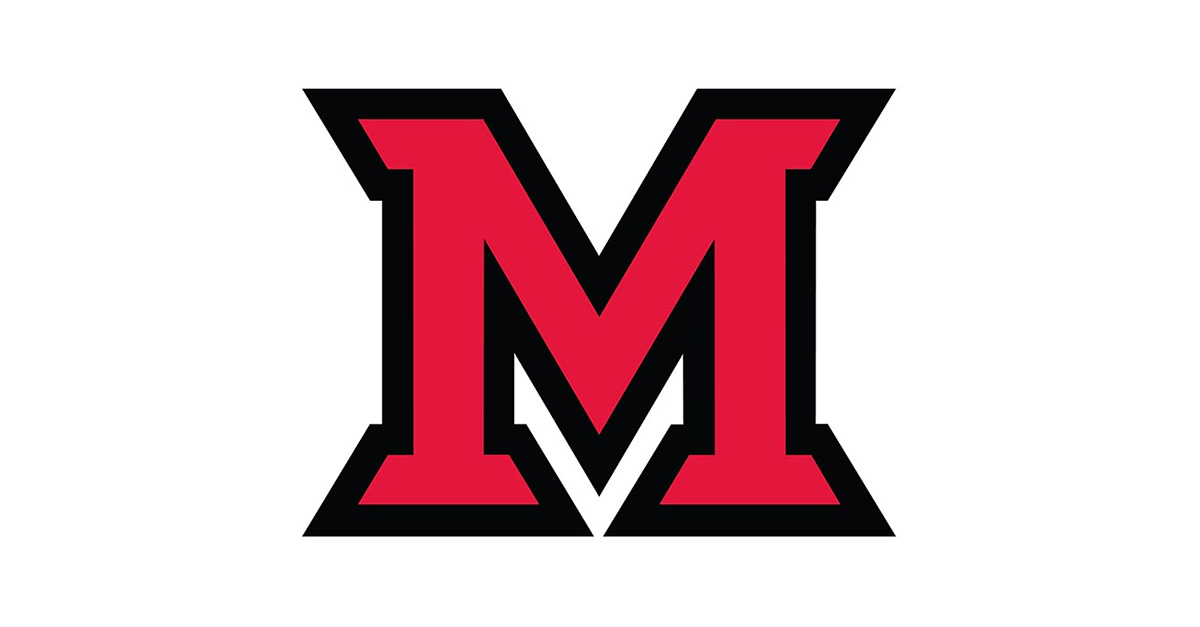 Sep 28, 2018
by Elizabeth Jenike, IT Services
Business intelligence (BI) is an important tool, especially for higher education. The possibilities are endless for using information collected to improve how we interact with students, what services we provide to the University as a whole, and how we continue on our mission toward becoming a data-driven institution.
Higher education as a whole is learning its way around BI and beginning to view it as a powerful tool for student success. The educational landscape continues to morph, with the idea that transformational change can propel us into a more diverse, prosperous future.
"[Some] efforts entail identifying ways to improve student outcomes while promoting diversity, equity, and inclusion," wrote Higher Education Today contributors Jonathan S Gagliardi and Philip Wilkinson at the end of 2017. "Other efforts seek to optimize resources to support the values and missions that are at the institution's core. Doing this successfully requires four key ingredients: data, insight, leadership, and action."
These efforts must align with the mission of any higher education institution: to provide a quality learning experience while maintaining fiscal efficiency.
Miami uses BI to solve problems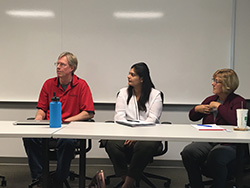 The business intelligence unit of IT Services is known informally as The Starblazers. With powerful BI tools and collaborative projects, they are striving toward the goalposts outlined by Gagliardi and Wilkinson.
"We get to touch brand-new data," university data modeler Roxanne Storer said of some of the projects the team is currently working on. "Being data geeks, it is always fun to see how the data comes together."
This year, the BI team hosted Bowling Green State University in person and Akron virtually for a symposium event designed to bring together Ohio higher-ed data experts for a meeting of the minds. For two days of presentations, discussions, and demonstrations, representatives from the BI units from all three schools shared wins, challenges, and implementation strategies.
Each school is at different maturity levels when it comes to BI strategies. The symposium proved to be a valuable experience for the attendees, as they shared strategies for using tools that the others were on the cusp of adopting.
"Probably the biggest benefit [of the symposium] is to know that there are others not too far away that are in the same boat, facing the same challenges, and trying to accomplish the same things that we are trying to accomplish," said ETL analyst III Brian Simms.
During one of the sessions, Brian gave an overview of some of the upgrades his team had recently overseen with regards to analytics technology. As he described some of the issues the team had to work through with the most recent version of Oracle Business Intelligence Enterprise Edition (OBIEE), one of the representatives from BGSU leaned forward intently.
"We're listening," she said, "because we're getting ready to do that too."
The most important tool: Collaboration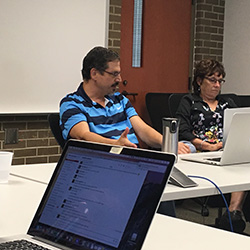 By using BI tools, higher education organizations can accomplish goals that wouldn't have been possible without the perspective provided by data analysis. Teams find new ways to incorporate data into strategies on both the institutional and individual levels (and everything between), and everyone can use tools and solutions tailored to facilitate the use of this information in meaningful ways.
The best tool of all, however, is the collaborative effort put forth by the symposium attendees. The regular conference calls and face-to-face meetings drive home the importance of having teams - both internal and external - that can share ideas and solutions.
"The exchange of ideas is the exciting thing," Simms said. "And getting to know people from other BI teams is exciting. […] [W]hen you sit down with the same people year after year and talk about what each other has done over and over, you really get to know people and are able to exchange information much more freely."