Tony Kinne: Security analysis at its finest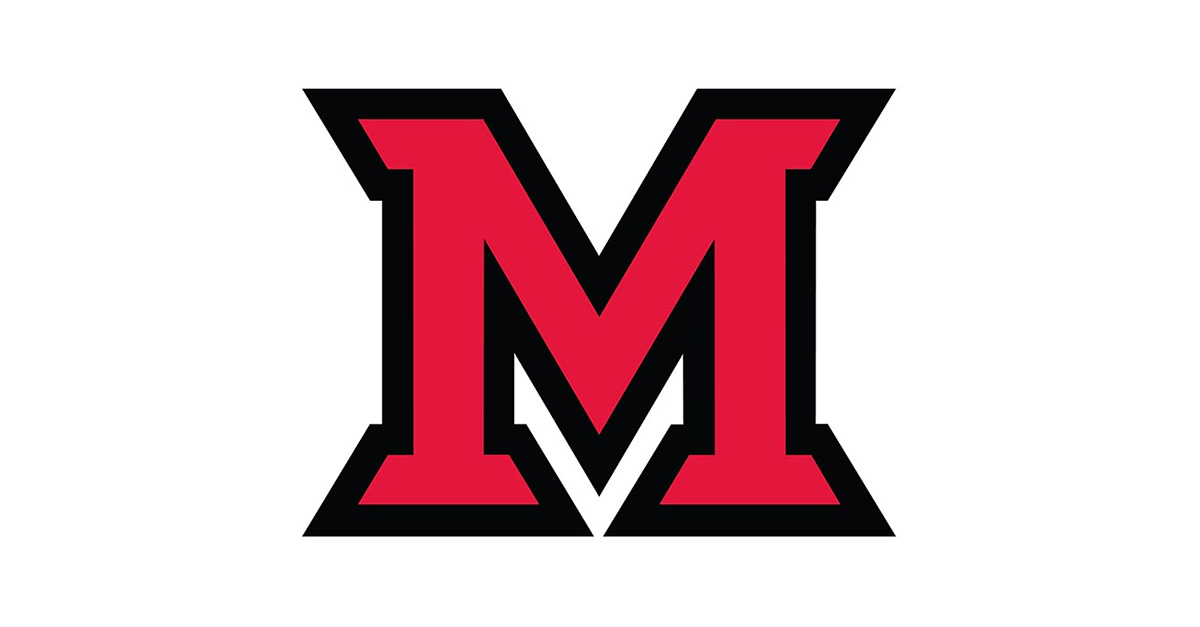 Nov 29, 2018
by Elizabeth Jenike, IT Services
Information security is the talk of the town with the impending launch of Duo, but the security strategy of Miami University can't function without a human touch. Our Security, Compliance, and Risk Management (SCRM) team are the folks behind the magic, so to speak, and Tony Kinne is one of those magicians.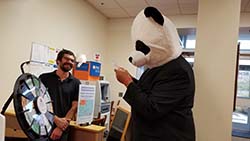 Tony is a security analyst II and has been with Miami in some capacity since 1998. He started his career in IT Services as a student employee, eventually going full time in 2001. As a security analyst, the main role of his job is to make sure Miami's systems and data are protected against outside - and inside - threats. He is responsible for vulnerability scanning, maintaining an awareness of what's on the Miami network, and conducting investigations of various sorts.
"I'm not good with picking favorites, but the investigations can be fun," he said when asked what his favorite part of the job is.
He also helps facilitate the Security Awareness events that take place during National Cyber Security Awareness Month every October.
Caution: Construction zone
Not only does he help strengthen the information security strategy and maintain safety for the University community, he tends to build things at home as well. With two young boys, creating the building blocks for the next generation is often a literal undertaking (and his bachelor's degree in early childhood education probably comes in handy here).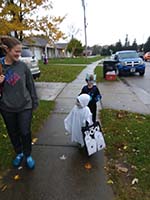 "Much of my current activities and hobbies revolve around LEGOs, dinosaurs, and forts," he said, reminiscing about the days before children when he used to like disc golf, beer, reading, and music. And after the kids go to bed, he turns his attention to his home.
"I like to pretend I'm Mr. Fix-it with our old house," he said.
And while information security is his bread and butter, Tony knows his true strength.
"I am the epitome of high fashion."
If you want to know what that means, you'll have to ask him! Thanks for all you do to keep our systems secure, Tony.