New look coming to the Miami login screen!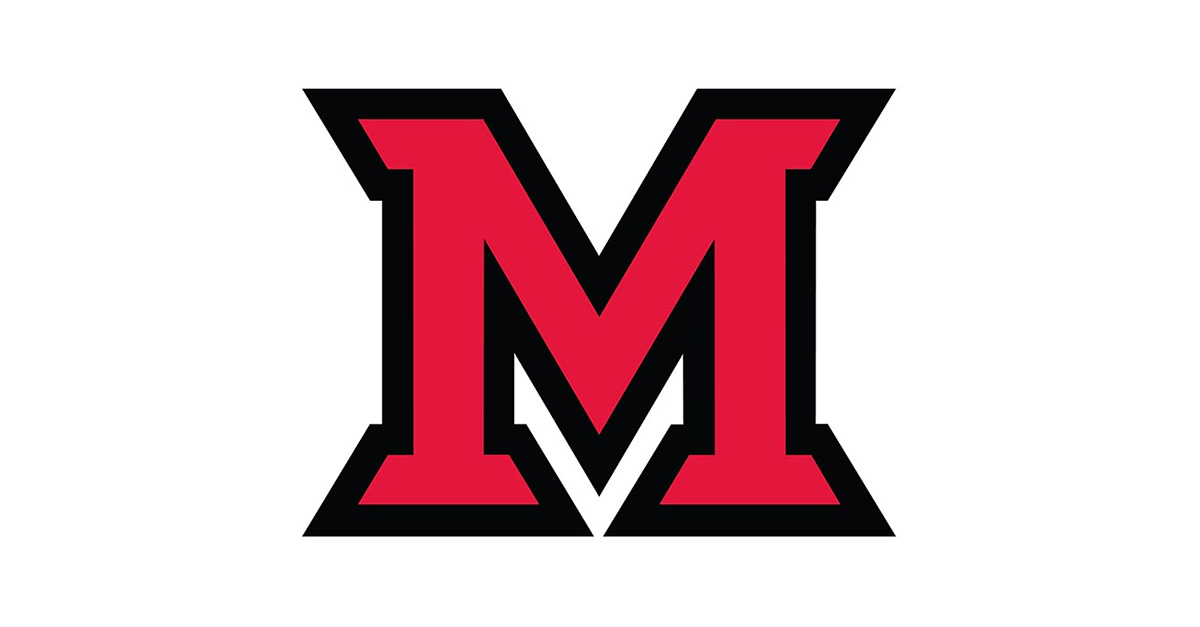 Dec 11, 2018
For the past few months, IT Services has been sending the MIami community information about the impending launch of Duo Security, our new two-factor authentication (TFA) solution that will make TFA mandatory for faculty, staff, and students on Dec. 19.
Duo isn't the only thing changing on the 19th. Along with the added security and peace of mind that comes with Duo, we will also be updating the red Miami login page where you enter your username and password.
Right now, the page looks like this, with the login screen information on the left and a Miami-representative photo on the right: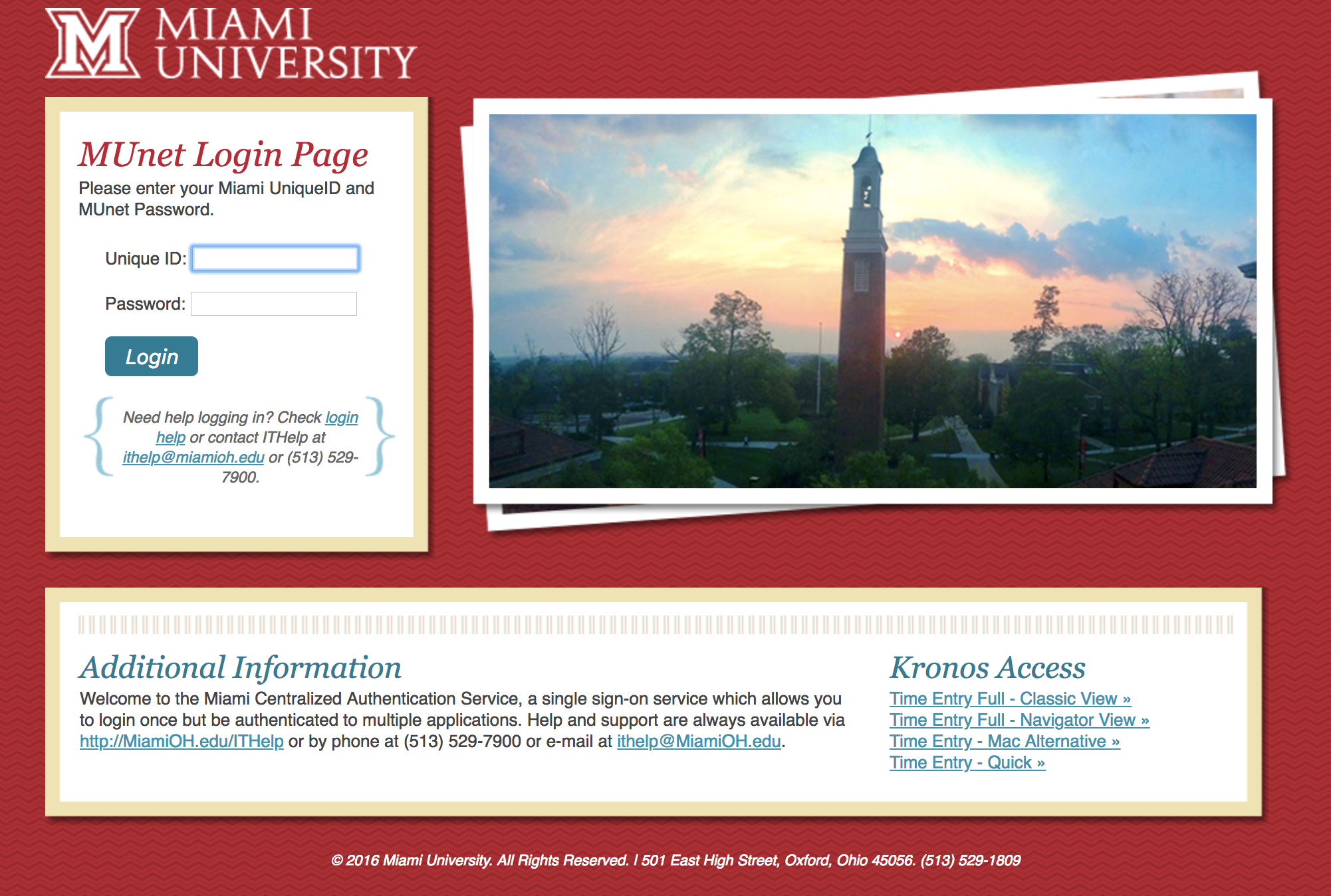 The current login screen.
After Dec. 19, it will look like this: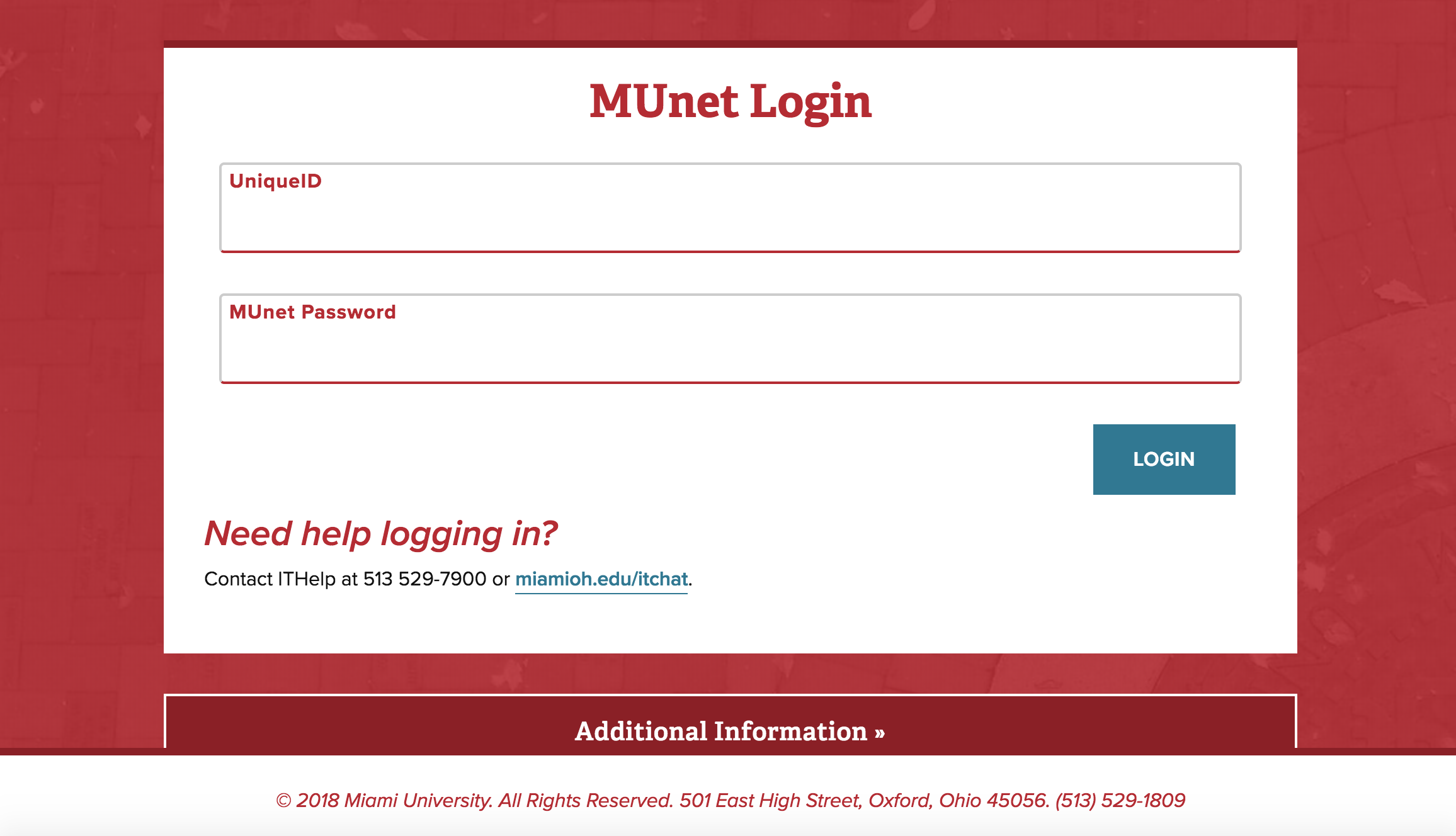 The new login screen.
The main difference is the color contrast is a little more evident, with less text on the screen, and there is no longer a photo image accompanying the login prompt. So don't panic on the 19th if you go to a Miami application and see this new screen!
Note: As you can see, the Kronos login information will no longer appear on the login screen. Please visit Kronos via the QuickLinks in myMiami or view the Knowledge Base case for logging in.
You can see the new layout in action before Dec. 19 by going to the Duo Enrollment application and clicking on Enroll: MiamiOH.edu/DuoEnroll. (And while you're there, you can enroll if you haven't done so yet!)
Note about login process
With the new login screen, if you are prompted with a "login interrupt message," you will need to perform an extra step on login. A login interrupt message could be about:
How your password has expired and you need to change it
Confirming state of residence
Student contact review
Responsible use policy acceptance
These messages will typically include a link to a different application where you will be asked to perform a task, e.g., change your password. You will need to log in through the red Miami screen again from this application (previously, you would simply be taken to the page right away without having to log in first).