All for one and access for all at the Accessible Technology Symposium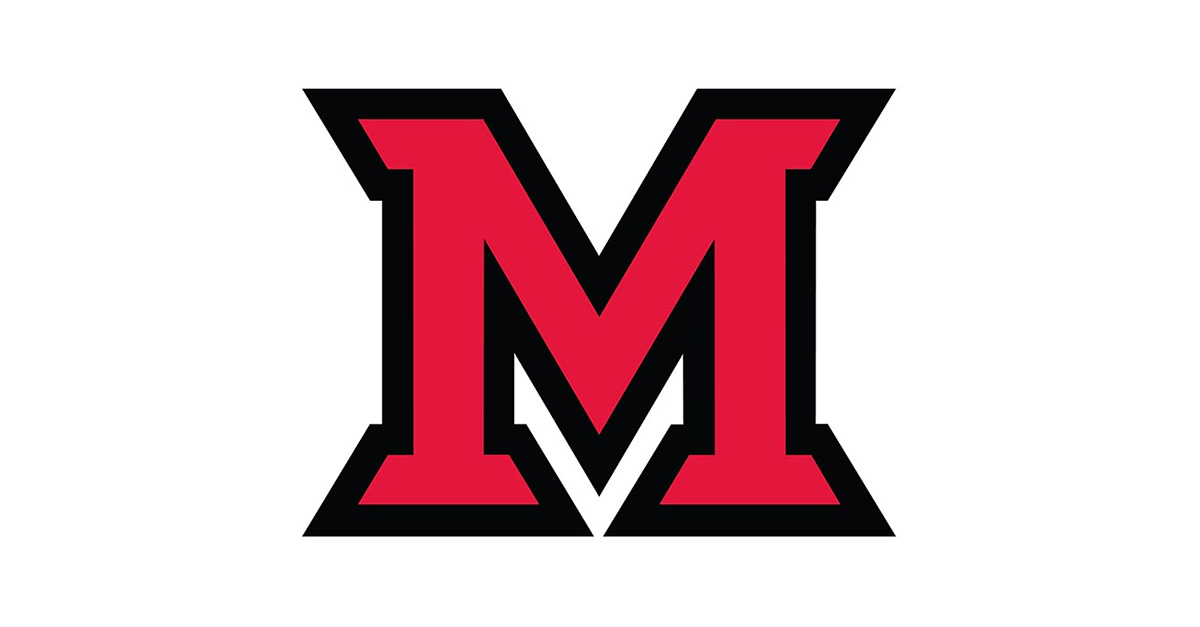 Apr 24, 2019
by Elizabeth Jenike, IT Services
The 5th Annual Access for All: Accessible Technology Symposium took place April 19, 2019. It was a day full of great information and collaboration about all things accessibility and universal design.
Miami University President Gregory Crawford kicked off the event with some praise for Miami's continual work toward inclusivity and access for all.
"I'm really proud of the work we do with accessible technology and making things inclusive for all." - @presgreg, giving the opening remarks to the symposium. #AccessForAll

— IT Services @MiamiOH (@miamiuit) April 19, 2019
President Crawford introduced the keynote speaker, Korey Singleton, who imparted important words about the use of assistive technology at George Mason University, where he is the Assistive Technology Initiative Manager. He took the conference participants through the strategies that George Mason, along with several other Virginia higher-education institutions, employ to ensure they are providing the most quality education to all of their students.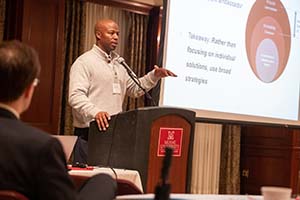 "The biggest issue to accessibility is time," he said. "How quickly can you provide a solution that allows your student to interact in the classroom in the way that they can?"
The rest of the day was organized into tracks covering different important topics in the assistive technology space. There were sessions devoted to how we're using universal design and accessible technology to improve and support inclusive practices.
For instance, in one session, eLearning Miami's Cyndi Govreau took an audience of instructors through the process of initiating, studying, and implementing an accessibility check in their Canvas courses.
Kristin Magyari, assistant director of communications and marketing for Global Initiatives, found the symposium useful from a digital marketing standpoint, as well. Many of the points discussed dovetail nicely into her line of work, she said.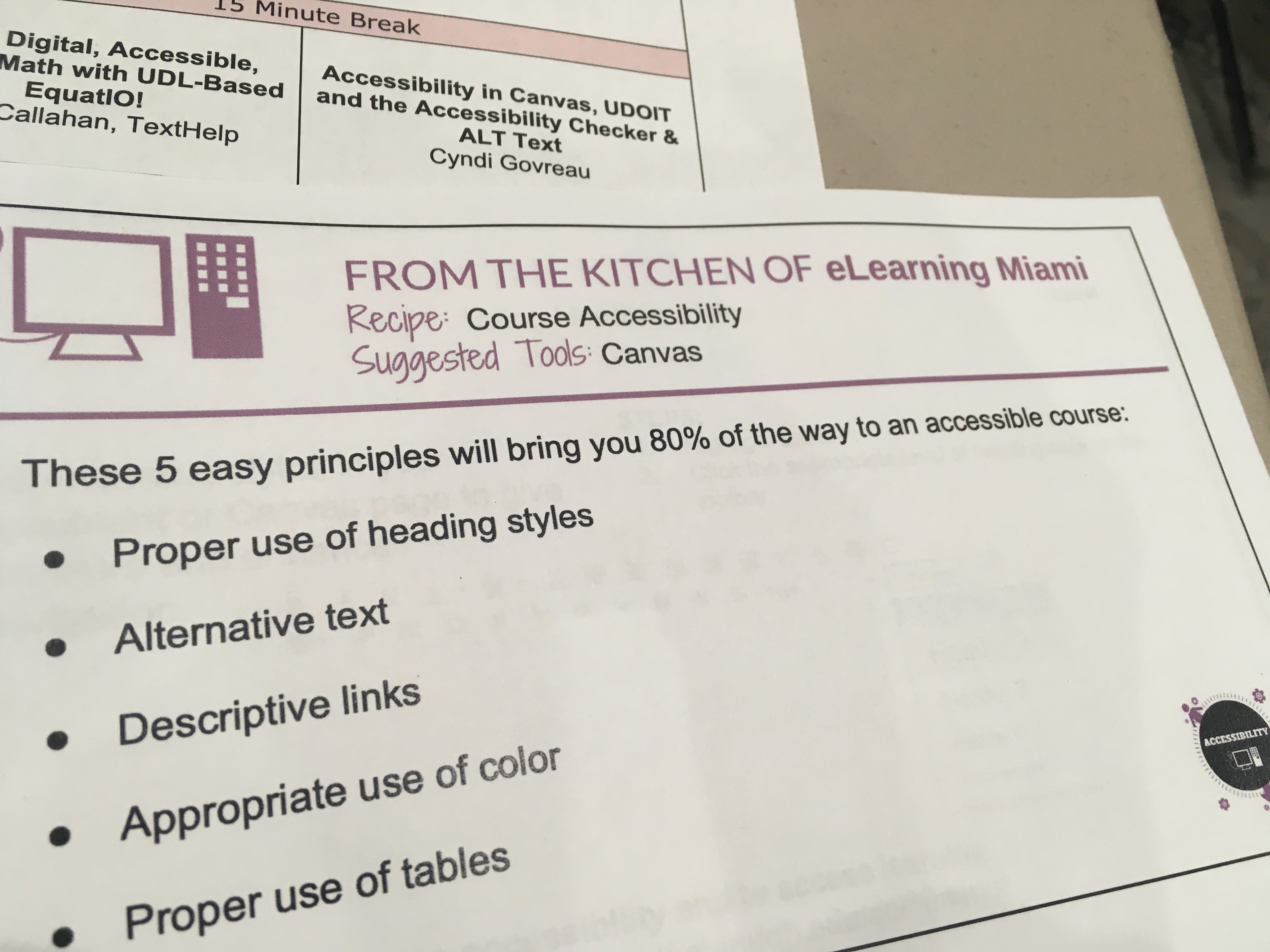 "I learned how to create accessible canvas sites and was able to log into our site, run an audit, and fix a few errors on the spot," she said. "I also learned about copyright and accessibility law issues and ways to ensure we are following standards and guidelines with our work, especially the Miami Global Initiatives website."
Many thanks to the Miami community for an amazing event, especially the organizers. Look forward to next year's symposium, and save the date: April 16, 2020! We'll see you there.